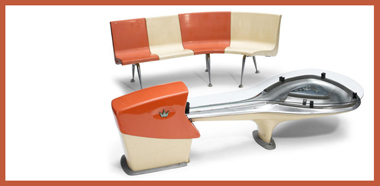 Bonhams will be holding their "Entertainment Memorabilia including Animation Art" (auction 21024) sale event in Los Angeles on May 4th – 5th. This sale includes 235 lots featuring a mix of film/television as well as rock and roll and popular music related memorabilia. Read more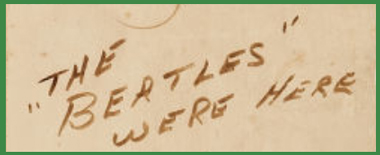 The Heritage Auction Galleries has published on their latest online catalog and listings for their upcoming event, "Entertainment & Music Memorabilia Signature Auction – Dallas #7089″, to be held on April 26th – 27th at their Dallas, Texas location. The bulk of the 910 items skews toward music and rock and roll items, with less of the sale includes vintage/classic Hollywood stars and  personally owned items/estate items. Read more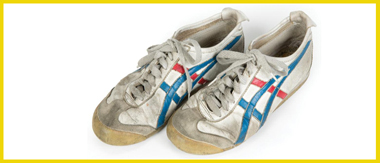 Julien's Auctions has published the online catalog for their upcoming sale – "Hollywood Legends: Featuring Property from the Career of David Hasselhoff" – which will be held at their Beverly Hills gallery on April 11th and 12th. The auction will feature property from the career of David Hasselhoff, the estates of Jonathan Winters and Greta Garbo, and consignments with proceeds marked for a variety of charitable causes as featured in the new unscripted Lifetime series, Celebrity Home Raiders.  The two day sale will feature a variety of Hollywood memorabilia with 811 lots. Read more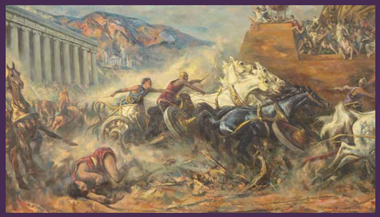 Bonhams will be holding their "Entertainment Memorabilia including Animation Art" (auction 21024) sale event in Los Angeles on January 26th. This sale includes a mix of film/television as well as rock and roll and popular music related memorabilia, and property from the collection of Piper Laurie, material from the Estate of Larry Hagman and property from the Estate of Forrest Tucker. Read more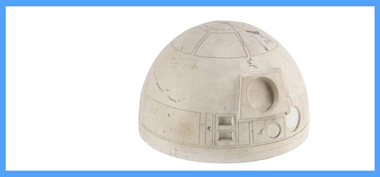 Bonhams will be holding their next "Entertainment Memorabilia" (auction 20772) sale event in Knightsbridge on December 18. This sale includes a mix of film/television as well as music related memorabilia, with a total of 417 lots, with a number of items from the series Torchwood, Doctor Who, The Beatles, and Rolling Stones. Read more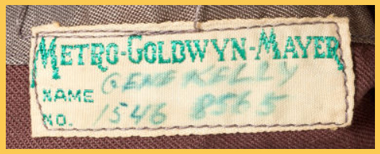 The Heritage Auction Galleries has published on their latest online catalog and listings for their upcoming event, "Entertainment & Music Memorabilia Signature Auction – Dallas #7082″, to be held on December 6th at their Dallas, Texas location. As per usual, the bulk of the 1,988 items skews toward vintage/classic Hollywood stars and a good deal of personally owned items/estate items, prominently featuring Farrah Fawcett, as well as iconic music rock and roll items. Read more

Bonhams will be holding a special event next month, "What Dreams Are Made Of: A Century of Movie Magic at Auction as Curated by Turner Classic Movies" (auction 21427).  The live auction will be held in New York (and simulcast in Los Angeles) on November 25th.  Put together in conjunction with Turner Classic Movies, it "will feature over 300 of the finest and most important pieces of movie memorabilia ever to come up for auction". Read more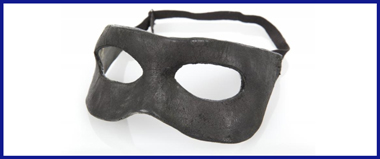 Julien's Auctions has published the online catalog for their upcoming sale – "Icons and Idols" – which will be held at their Beverly Hills gallery on November 8th, 9th, and 10th.  The first day of the three days of auction will feature Property from the Estate of William Travilla, which includes over 400 items encompassing original costumes, costume sketches, awards, and more.  This collection will be on exhibit at Newbridge Silverware's Museum of Style Icons in Ireland prior to the sale.  The following two days will feature a variety of Hollywood memorabilia with 800 lots including Clayton Moore's Lone Ranger mask, a 1942 Academy Award, and a number of items from Marilyn Monroe, Stan Laurel, Mary Pickford, Cyd Charisse, Walter Matthau, and more.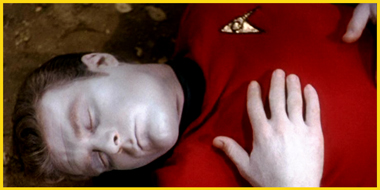 Profiles in History had a tremendously heavy auction schedule at the end of July, holding no less than four auctions across five consecutive days (Property from the Estate of Milton H. Greene on 7/27, Hollywood Auction 56 on 7/28-7/29, The Dreier Collection Part 2 on 7/30, and their Animation Auction 58 on 7/31), though they also held their Rare Books and Manuscripts Auction 55 earlier in July, and had their huge San Diego Comic Con display in-between sale events.  These were their first big sales of 2013 (apart from the awkwardly titled, adjective-heavy The Property of a Distinguished American Private Collector, Part 2).  The last of their traditional Hollywood Auction events was in December of last year and, as written at the time, it seemed to indicate a collision of escalating reserves/estimates and some push back from the marketplace on the same.  Taking a top down view of these latest sales, the same mixed bag would seem to now be a trend, rather than a one off occurrence. Read more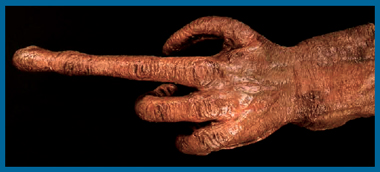 Profiles in History's Summer auction catalog, "Hollywood Auction 56″ is now available in print as well as online, via their official site. This sale is scheduled for July 28th & 29th at their Calabasas Hills facility.
Read more