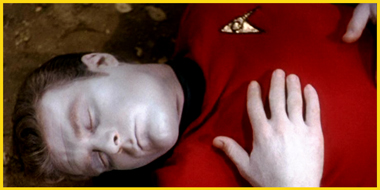 Profiles in History had a tremendously heavy auction schedule at the end of July, holding no less than four auctions across five consecutive days (Property from the Estate of Milton H. Greene on 7/27, Hollywood Auction 56 on 7/28-7/29, The Dreier Collection Part 2 on 7/30, and their Animation Auction 58 on 7/31), though they also held their Rare Books and Manuscripts Auction 55 earlier in July, and had their huge San Diego Comic Con display in-between sale events.  These were their first big sales of 2013 (apart from the awkwardly titled, adjective-heavy The Property of a Distinguished American Private Collector, Part 2).  The last of their traditional Hollywood Auction events was in December of last year and, as written at the time, it seemed to indicate a collision of escalating reserves/estimates and some push back from the marketplace on the same.  Taking a top down view of these latest sales, the same mixed bag would seem to now be a trend, rather than a one off occurrence. Read more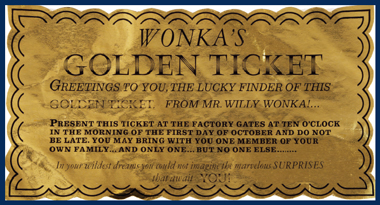 Profiles in History's 'Dreier Collection, Part 2′ auction catalog is now available in print as well as online, via their official site. This auction is scheduled for July 30th at their Calabasas Hills facility.
  The 'Dreier Collection, Part 1′, was held around the same time last year. Read more

Julien's Auctions next series of Entertainment Memorabilia auctions will be held in Planet Hollywood Resort and Casino in Las Vegas on June 24th-27th, 2010.  The catalogs are available for purchase and the "Hollywood Legends" catalog can now be viewed online.
Read more

eBay dealer "moniemon92″ – with an account created in 2007 but with no recorded transactions until a few weeks ago – has listed a number of items for sale with "Global Antiques" certificates of authenticity.  These auction offerings are dominated by listings of items owned/autographed by the recently deceased Michael Jackson.  Read more

One of the lead investigations conducted last year involved "original" memorabilia offered for sale with certificates of authenticity from "Global Antiques", signed by Greg Jones.  Pieces were sold on eBay via  "Auction Depot LA" and "Auction Shop USA".  These accounts were suspended by eBay, and one of the collectors who purchased a number of items from these companies/individuals filed a lawsuit in Los Angeles Superior Court.  Read more

The latest edition of AntiqueWeek includes a front page feature by Eric C. Rodenberg on the Global Antiques props sold on eBay by Auction Depot LA, Auction Shop USA, and Historic Souvenirs.  Per their website, AntiqueWeek has "the largest paid circulation of any antiques and collectibles newspaper in the United States".  The full story can be read online at antiqueweek.com – "Sales of bogus movie props lead to suspensions on eBay" – also archived below: Read more

David Colker of the Los Angeles Times has written a follow-up story to Harriet Ryan's piece published on the front page Wednesday (see Los Angeles Times Feature on Global Antiques, Thoughts on Los Angeles Times "Global Antiques" Feature).  The new article, "Scammers exploit online trust factor", opens quoting the core value that eBay was founded on – "people are basically good" – and laments the "good old days". Read more

I wanted to share some thoughts and reactions to this week's feature in the Los Angeles Times about the "Global Antiques" auctions on eBay.  Overall, I am very pleased to see the issue presented to a huge audience, and I think the reporter, Ms. Ryan, did an excellent job of giving voice and perspective to a wide array of principals and relevant third parties.  My interest is to look at each of those contributions and responses (or lack thereof) to determine outstanding questions. Read more
Tomorrow's edition of the Los Angeles Times includes a feature by Harriet Ryan on the Global Antiques props sold on eBay by Auction Depot LA, Auction Shop USA, and Historic Souvenirs.  The full story can be read online at latimes.com – "Internet citizen posses investigate some sellers" – also archived below: Read more

Deb posted a "Reader Comment" today with an update on her issues with "Global Antiques": Read more