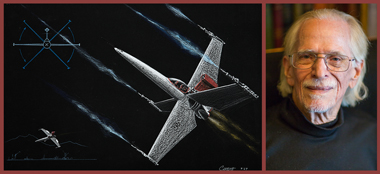 Colin Cantwell is a dreamer.  However, he's is one of those rare individuals who is not content to merely dream, but to imagine how to make dreams a reality, and takes action to make things happen.  And if the tool or method that he requires does not exist, he will invent it.  He is about thinking up possibilities that others would find… impossible.  He is also quite modest, regardless of his incredible accomplishments across a broad spectrum of disciplines.  He seems to be entirely self-motivated and has an internal engine driving him to achieve the results that bring his dreams to life.  My other observation, through my conversations with him at his home in Colorado some months ago, is that he is not only brilliant, but he is unrestrained by the divisions and categorizations that frame the lives of most of the rest of us.  Like the great Leonardo da Vinci, Colin Cantwell is gifted with a great diversity of talents, as a scientist, inventor, artist, special and computer effects wizard, architect, engineer, and I'm sure a number of other abilities.  In my opinion, he is one of our great national treasures that "we" didn't know about.  He played a significant role in Star Wars: A New Hope, 2001: A Space Odyssey, Close Encounters of the Third Kind, Omnimax/IMAX, Battlestar Galactica, Buck Rogers in the 25th Century, and WarGames, working with some of our greatest film auteurs like George Lucas, Stanley Kubrick, and Steven Spielberg.  He worked with NASA and CBS on the Apollo XI moon landing mission.  He even won over "the greatest architect of all-time", Frank Lloyd Wright.  And at 82 years of age, he continues to work on his life achievements; with his concept of Cosmic Biodesics, only now is the rest of the world catching up to his ideas. Read more

Troika Brodsky, special guest. This is the eighteenth 'Prop Talk' podcast by the Original Prop Blog.  Troika Brodsky is a hobbyist who has, over the past ten years or so, amassed the largest personal collection of Lord of the Rings props, costumes, and other material from the film trilogy.  The collection will be auctioned by Julien's Auctions (see official site) on December 5th as their "Trilogy Collection: Props & Costumes from Middle-Earth" auction event.  The collection will also be part of a public exhibition at Newbridge Silverware Museum of Style Icons (MOSI) in Kildare, Ireland from October 23rd to November 17th.

I spoke with Tim Lawes of Prop Store today on the last day of Comic Con International: San Diego for 2013. Below is the video interview… Read more

Joe Maddalena of Profiles in History took the time to talk about his company and upcoming auctions at Comic Con International: San Diego this weekend.  Below is the video interview… Read more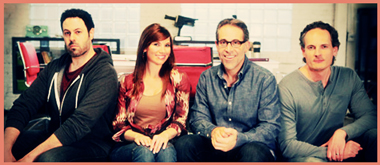 Movie Room Reviews today published a great interview with Tracey McCall of SyFy's 'Hollywood Treasure which was refreshingly candid, honest, and revealing, and on many fronts reinforces some of my opinions about aspects of the "reality" show about the principals and "characters" working (and acting) for Profiles in History, the auction house portrayed in the entertainment television series. Read more

Jeff Pirtle, special guest. This is the seventeenth 'Prop Talk' podcast by the Original Prop Blog. Mr. Jeff Pirtle is Director, Archives and Collections, NBCUniversal.  NBCUniversal is celebrating their Centennial, and involved in a number of projects that give people glimpses of never-before-seen props, images and more from the NCBUniversal collection. Jeff Pirtle has been working on pulling key items to share on Universal's Centennial Tumblr as well as for the Centennial celebration overall.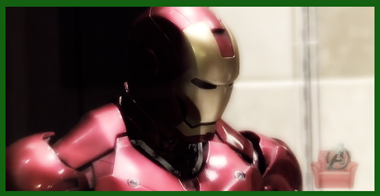 Josh with Disney D23 has published a great video featuring an interview with Kevin Fiege, Producer of The Avengers and President of Marvel Studios.  They take a tour of props and costumes from films set in the Marvel Universe. Read more

HollywoodPatch today published a report that Erik Anderson filed a lawsuit against Profiles in History, Joe Maddalena, and producers Shevick*Zupon Entertainment and Zupon Entertainment over the idea for their SyFy television series, Hollywood Treasure.  Per their article, Mr. Anderson claims to have pitched Mr. Maddalena the idea for a show with the same concept, which he called Hollywood Forgotten, in October 2009, and he also published four episodes of his show on YouTube. Read more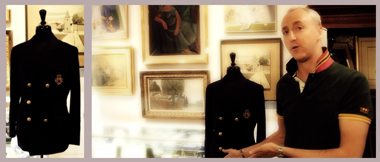 As a follow-up to the joint interview with Darren Julien and Martin Nolan of Julien's Auctions, Martin also extended a tour of their Beverly Hills gallery and special preview of their upcoming sale of material from the Tony Curtis estate on September 17, 2011. Read more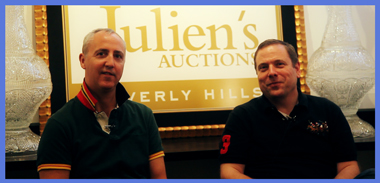 Last week I had an opportunity to spend some time with Darren Julien and Martin Nolan of Julien's Auctions at their Beverly Hills gallery.  In addition to a special preview of property from the estate of Tony Curtis from their upcoming auction event, both gentlemen took the time to sit down with me to provide some history on the company and endeavors, and a look to the future. Read more