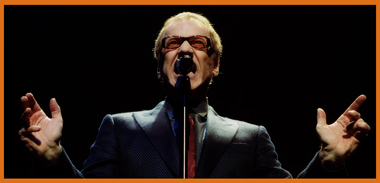 I published a story about the "Music from the Films of Tim Burton" concert event at Nokia Theatre at L.A. Live on Halloween on my other website, the Rock Subculture Journal, yesterday.  I've since received a number of messages about it from friends in the original prop collecting community, so I thought I would share a link to the article here for readers who might be interested in the feature. Read more

"What do you think? You're scared… you want to know more, you want to see the whole thing"… Capping off "Metallica Day" at Comic Con International: San Diego (i.e. San Diego Comic Con) with a "secret" concert at Spreckels Theatre, the metal band's front man James Hetfield makes a mid-gig reference to the IMAX 3D film, Metallica Through The Never. The Rock and Roll Hall of Fame band gave away tickets to the intimate 1,463 capacity concert venue during their Comic Con Hall H appearance earlier in the day (and funny enough, Hall H accommodates a much larger crowd of around 7,000. I know from picking up my own ticket at the special will call earlier in the day that many Fan Club members were also in attendance, so it was a pretty great energy from the crowd. Though the show was not too long (they came on an hour late at about 11 PM and finished up well before 12:30 AM), it was a fairly relentless onslaught of the metal music fans came to hear.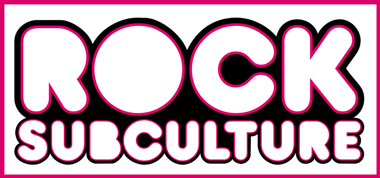 As I mentioned in my Original Prop Blog Five Year Anniversary article published a few days ago, one of the projects I have been working on is a new website for music. Today, this site has launched as the Rock Subculture Journal, which can be found at: www.RockSubculture.com.  My objective is to publish articles about collecting original rock and pop music memorabilia (much as I do here with television and movie props and costumes), but also to publish reviews, tips, news, and other content about the rock music culture and events. Read more

Tonight I had the opportunity to see The Ting Tings in concert at The Fillmore in San Francisco.  This is my first time seeing the band, and they were absolutely fantastic, which is all the more astonishing given that Katie White (vocals, guitar, bass drum, keyboards, and even cow bell) had an emergency appendectomy last Friday.  The way she performed and danced all over the stage, and even into the audience (more on that later), you would never imagine that she had surgery just about a week ago.  Jule de Martino is the other half of the band, on drums, guitar, bass guitar, vocals, and keyboards. Read more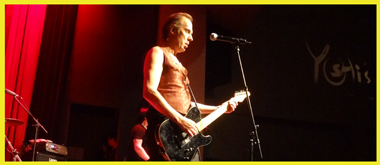 Tonight I had an opportunity to see Peter Murphy in concert at Yoshi's in San Francisco.   A special event that was part of a handful of California shows, the gig at Yoshi's was actually two, back to back shows – one slated for 8:00 PM (which I attended) and another scheduled for 10:00 PM.  It was a fantastic show, and I really can't say enough good things about the experience.  An incredible performer with an amazing voice. Read more

Following last night's Coldplay iHeartRadio benefit concert at Club Nokia, I was lucky enough to share a pair of tickets with another Coldplay fan who won them from The World Famous KROQ for a special Jimmy Kimmel Live! outdoor mini-concert / block party (or "bloq" party) behind the El Capitan Theater, where the regular show is shot in studio.  Some of the songs performed at this concert will be broadcast on a special post Academy Award special of the JKL! show, following the Oscars telecast.  This concert was originally scheduled for February 7, 2012, and rescheduled for tonight, February 9th.

This is a continuation of my review of the Coldplay concert at Club Nokia in Los Angeles, in collaboration with iHeartRadio and Clear Channel Media and Entertainment radio stations KIIS FM, 98-7FM and MYFM – click here for Part 1. Read more

I was fortunate enough to attend a very special Coldplay benefit concert tonight, which took place at Club Nokia in Los Angeles, in collaboration with iHeartRadio and Clear Channel Media and Entertainment Los Angeles radio stations KIIS FM, 98-7FM and MYFM.  The proceeds of the show benefit two charities – A Place Called Home and Youth Mentoring Connection. Read more

This is the seventh and last in a series of photojournals covering concerts during my trip to England and France. Tonight I attended a Rihanna concert at the O2 Arena in London, England on December 20th, 2011. Read more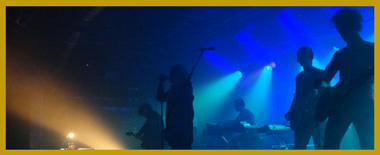 This is the sixth in a series of photojournals covering concerts during my trip to England and France. Tonight's performance was Echo and the Bunnymen, held at the O2 Academy in their hometown of Liverpool, England on December 17th, 2011. Read more