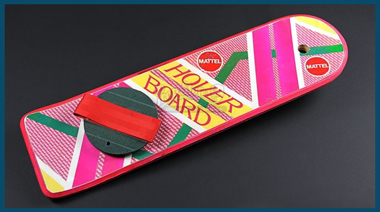 Prop Store will be holding their first live auction event in London on October 16th. The auction catalog is now available online via a PDF download and interactive catalog via their official website and collectors can bid through PropStore.com. Prop Store has been one of the few "quality" dealers in this market for many, many years, with a reputation to match, so seeing them get into the live auction "event" side of the business is a very positive development in my personal opinion.  They have put together an excellent assortment of items for this auction (many of which have not been seen before and/or auctioned in public before) and the reserves are very, very reasonable (no "jackpot" reserves/estimates as I frequently complain about).  The catalog is impressive (in design and layout), and they are including a standardized COA with each item.  The online listings show many high quality images of each item.  I think if you read the letter at the front of the catalog, you will see that Stephen Lane and Prop Store have a different set of experiences and perspectives on collecting compared with most other auction houses – there is passion and understanding as collectors.  I wish them the best in their new endeavor.  Hopefully their entrance to this arena will motivate other auction houses to improve their own businesses.  I think collectors have been complaining about a number of facets of this business, and Prop Store has listened and addressed many of them with their first big auction, and I know that they are receptive to feedback and will build on what I expect will be a successful first event. Read more

This is part of my ongoing coverage of San Diego Comic-Con 2014.  This is most definitely the most important Comic-Con appearance for Prop Store since their first exhibit back in 2008.  They have managed to get a sizable upgrade in space from The Powers That Be at Comic-Con for 2014, and they have put all of that additional square footage to brilliant use, with a more open design and really elegant work in displaying their rare props and costumes with beautiful lighting.  With the added visibility, Prop Store is using the opportunity to get the word out about their first live auction even later this year, to be held in London in October.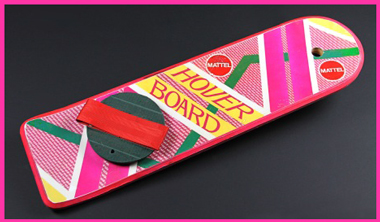 After 16 years in the business of selling original TV and movie props, costumes, and other Hollywood memorabilia, Prop Store will be holding it's first live auction on October 16th, at Vue Westfield in London following a two week exhibition at Vue's flagship cinema in Westfield, London.  With 375 items set to hit the auction block, highlights include material from some of the top sci-fi and action film franchises including James Bond, Star Wars, Back to the Future, Terminator, Batman, and more.  Prop Store has made the hardcover catalog available for pre-order on their site today. Read more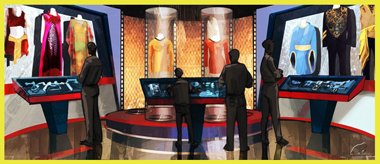 Renowned pop culture expect and collector James Comisar is featured in the latest issue of American Way magazine, in an article called "Magnificent Obsession" by Ken Wysocky.  It provides an excellent overview into Mr. Comisar's backgrounds and origins in collecting as well as his future objectives in establishing his Museum of Television. Read more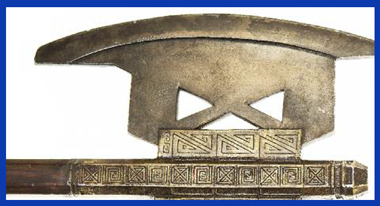 On the heels of their "Trilogy Collection" auction of Lord of the Rings material late last year, next month Julien's Auctions will feature the best piece from Peter Jackson's Academy Award-winning franchise yet:  a screen-used hero Gimli double-headed axe, from the personal collection of John Rhys-Davies.  This piece was given to Rhys-Davies on the last day of filming by Peter Jackson himself.  The hero axe was used in The Two Towers.  Julien's Auctions full catalog for this sale will be debuting next week (see Hollywood Legends). Read more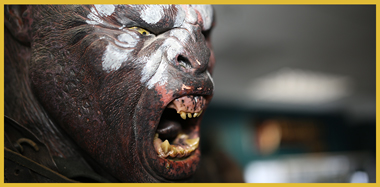 As noted in my interview with Troika Brodsky, the owner of the Lord of the Rings collection consigned to Julien's Auctions, we have been friends for around a decade, so I was particularly interested in this auction.  Julien's Auctions held their "The Trilogy Collection: Props and Costumes from Middle-Earth" sale event this past Thursday, which featured 92 lots of original production assets from the Lord of the Rings trilogy of films made by Peter Jackson.  I went down to Beverly Hills to attend the auction, so I thought I would share some thoughts and observations on the sale. Read more

As reported in early October, Julien's Auctions will be holding their "The Trilogy Collection: Props & Costumes from Middle Earth" sale on December 5th, and the catalog for this event is now available online in FlipBook form as well as a download in PDF format.  The sale features the largest offering of original material (props, costumes, and other original assets) from a single collector from the trilogy of movies directed by Peter Jackson (The Fellowship of the Ring, The Two Towers, and The Return of the King) and based on the J.R.R. Tolkien best-selling fantasy novel, The Lord of the Rings.  The catalog weighs in at 121 pages with 92 lots, all part of a single franchise sale which is fairly rare in this art market, given the size, scope, and sale of the offerings. Read more

Troika Brodsky, special guest. This is the eighteenth 'Prop Talk' podcast by the Original Prop Blog.  Troika Brodsky is a hobbyist who has, over the past ten years or so, amassed the largest personal collection of Lord of the Rings props, costumes, and other material from the film trilogy.  The collection will be auctioned by Julien's Auctions (see official site) on December 5th as their "Trilogy Collection: Props & Costumes from Middle-Earth" auction event.  The collection will also be part of a public exhibition at Newbridge Silverware Museum of Style Icons (MOSI) in Kildare, Ireland from October 23rd to November 17th.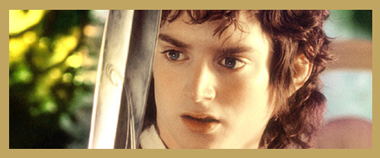 Julien's Auctions today announced "The Trilogy Collection: Props & Costumes from Middle Earth".  The auction event is scheduled for December 5th at their showroom in Beverly Hills.  The offering boasts the largest offering of original material (props, costumes, and other original assets) from a single collector from the trilogy of movies directed by Peter Jackson (The Fellowship of the Ring, The Two Towers, and The Return of the King) and based on the J.R.R. Tolkien best-selling fantasy novel, The Lord of the Rings.  Material from the films include Frodo's "Sting" sword, Gimli's axe, Aragorn's sword, Gandalf's staff, and more. Read more

I spoke with Tim Lawes of Prop Store today on the last day of Comic Con International: San Diego for 2013. Below is the video interview… Read more