Jeff Pirtle, special guest. This is the seventeenth 'Prop Talk' podcast by the Original Prop Blog. Mr. Jeff Pirtle is Director, Archives and Collections, NBCUniversal.  NBCUniversal is celebrating their Centennial, and involved in a number of projects that give people glimpses of never-before-seen props, images and more from the NCBUniversal collection. Jeff Pirtle has been working on pulling key items to share on Universal's Centennial Tumblr as well as for the Centennial celebration overall.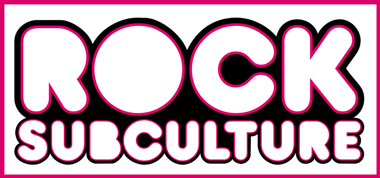 As I mentioned in my Original Prop Blog Five Year Anniversary article published a few days ago, one of the projects I have been working on is a new website for music. Today, this site has launched as the Rock Subculture Journal, which can be found at: www.RockSubculture.com.  My objective is to publish articles about collecting original rock and pop music memorabilia (much as I do here with television and movie props and costumes), but also to publish reviews, tips, news, and other content about the rock music culture and events. Read more

Today – April 5th, 2012 – marks the five year anniversary of launching this website, the Original Prop Blog.  In Spring 2007, I published the first article, "The Hobby Without A Name…", though I didn't have any idea I would still be writing articles five years later, and I wouldn't have imagined writing approximately 1,559 of them (currently a 5 year average of 0.87 articles per day since launch, which is quite a lot considering I am the sole contributor). Read more

The latest web site traffic statistics for the Original Prop Blog, as of March 30, 2012 (Q1 2012).

As was the case in previous years (see 2007 Year in Review, 2008 Year in Review, 2009 Year in Review, 2010 Year in Review), what follows is an editorial featuring my personal observations and opinions with regards to the business of buying, collecting, selling, preserving original pop culture artifacts – looking back at the top trends, developments, and news stories of 2011. As is always the case, this is a completely subjective exercise, and merely touches on the developments and events that relate to the hobby. Read more

The latest web site traffic statistics for the Original Prop Blog, as of December 31, 2011 (Q4 2011).

Now that I am back in the States, I thought I would take the time to review the results of the overwhelming number entertainment memorabilia auctions that took place throughout the month of December.  Interestingly, while I personally met with a number of participants in our field while traveling in England and France this month, the one unsolicited and seemingly universal topic brought up by all was the question of "the Bubble".  Is there a bubble?  If so, what are the contributing factors, and when and how will it burst?  And what would the consequences be on our art market?  Since the results of these high profile auctions speak to these notions and related speculation, I thought it would make sense to frame my results analysis in this discussion. Read more

This is one of my rare "off topic" and more personal articles, so if you are only interested in original props and wardrobe, you can stop reading here…  In any event, I thought I would share my impressions and experiences with having the opportunity to travel to Madrid, Spain last week to see Coldplay's "Unstaged" live concert performance on October 26th.  Read more
The latest web site traffic statistics for the Original Prop Blog, as of September 30, 2011 (Q3 2011).

Beginning today, the Original Prop Blog, LLC is announcing a program offering potential advertising opportunities for select companies to place paid display advertisements on the Original Prop Blog website.  Read more