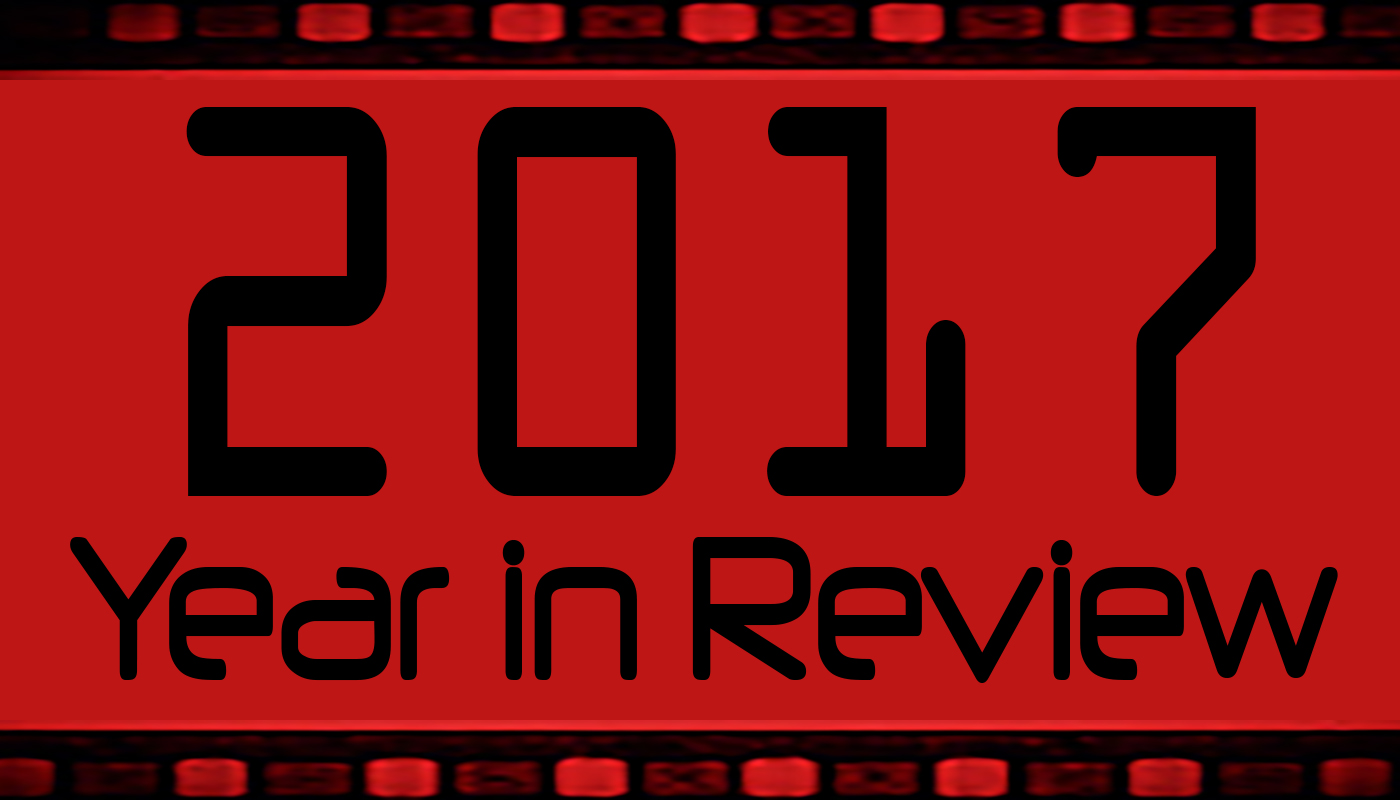 As per tradition, (see 2007 Year in Review, 2008 Year in Review, 2009 Year in Review, 2010 Year in Review, 2011 Year in Review, 2012 Year in Review, 2013 Year in Review, 2014 Year in Review, 2015 Year in Review, 2016 Year in Review), what follows is an editorial featuring my personal observations and opinions with regards to the business of buying, collecting, selling, and preserving original pop culture artifacts used in film and television productions. A look back at interesting trends, developments, and news stories from 2017. As is always the case, this is a completely subjective exercise, and merely touches on the developments and events that relate to the hobby and art market.
10) Visible Progress with The Academy Museum of Motion Pictures
While there were no official press updates in 2017, I have driven by the building location in Los Angeles a couple of times in the past few months and it's nice to literally see it under renovation (see my photo from November on Twitter).  So things are moving along, though I suspect the opening is still more than a year away.  But once it is finished, it will be important to see what comprises the collection, as it will be a reflection of how the industry itself views the art market, and what they feel is important.
9) California Assembly Bill 1570's Autograph Anti-Fraud Legislation
This was #2 on the 2016 Top 10 List…  somehow, over the course of 2017, they've made even more of a mess with this "autograph anti-fraud legislation" created by the California Assembly.  It's gotten to the point where it's even too confusing to criticize.  It's just terrible law that should be thrown out.  Good intentions, terrible execution.  Start over again please, California.  Keep it simple.  Think about the logical consequences.  You can see all the details in my most recent update article.
8) "Not All Her Stuff"
Following the passing of both Debbie Reynolds and Carrie Fisher, Profiles in History held an auction of their personal property in 2017.  Leading up to the auction was a lot of collector discussion about some of the items attributed to Carrie Fisher's ownership as it was showcased in preview fashion, and strangely it was celebrity news website TMZ that called attention to the suggestion that "some of the items weren't hers at all".  More details in the OPB article from July.
7) 4K Ultra HD (UHD) Blu-Ray Discs & Authentication
As discussed in early 2017, new 4K Ultra HD Blu-Ray (UHD) discs and players have gone mainstream, which provides an excellent potential researching and authentication tool for this art market.  As detailed in my original article, there are some caveats that come into play on a disc by disc basis, as some productions are shot at a lower resolution and then upscaled and other technical variables.  But as time goes on, and as more and more discs are released, this will prove to be an amazing resource to collectors of original props and costumes from film and television.
6) Prop Store Builds on Live Auction Success
Since launching their live auction business in England in 2014, Prop Store have come a long way in building on their success.  With their origins in creating a pioneering business as a prop dealer with fixed pricing sales via their website, they have evolved and grown over the past few years, by holding both online only auctions as well as some live auctions, with the main live auction being their annual one held in London every year.  In 2017, they received both remarkable pre-auction press coverage as well as solid sale results.  Coupled with their reputation as being both collectors and dealers and their overall professionalism and attention to provenance and authenticity, they are really carving out a bigger piece of the market each year.  In addition, they take great strides in finding material that is new to the public market, which is exciting for long time and seasons collectors.  You can read more of my thoughts on this topic from my feature about them published back in October.  But I think 2017 will be seen as a turning point where Prop Store emerged as one of the top tier "go to" companies for consignors looking to get great press and top dollar for their genre film and television memorabilia.
5) Franken-D2 Pricing
It appears that the hype pushing Star Wars original prop prices up year after year (even with the newer films getting worse and worse) shows no signs of slowing down.  One of the sales that created a lot of hubbub among seasoned collectors was the sale of an original R2-D2 dome mounted atop collected "components" for $2.6 million dollars.  The sale of the piece even piqued the curiosity of mainstream online site Mashable at the time.  Some feel that it reflects a segment of the high end buying market that is not as discerning about exactly what they are buying as long as it looks good.
4) Robby The Robot Sets World Record
Bonhams set a new world record of $5.375 million with their sale of "Robby the Robot" from Forbidden Planet.  It would appear that values within this art market will continue to rise.
3) Action News & FBI
Every year I wonder aloud how much longer it will be until the FBI shows some interest in memorabilia fraud that is outside of sports specifically.  It would appear that perhaps this is happening now, as an FBI Supervisory Agent Supervisory Agent appeared on camera in KTNV13's "Call For Action" broadcast about "fake memorabilia", specifically high end autographed memorabilia.  Hopefully we'll see more of this trend in the future.
2) Cringeworthy Videos
Totally subjective, but these were the two most cringeworthy videos I watched pertaining to this art market in 2017…
Pawn Stars, Season 14, Episode 6 "Up Up and Away!"
Wherein the subject of one of the segments is an original Superman costume from the 1978 film.  Thankfully, it's not cringeworthy because the costume is fake (it at least appears legit from the broadcast), but the discussion about it and value attributed to it.  Original Prop Blog has published over 100 articles specifically about Superman costumes, so I have unique insights into the costumes and the value of the costumes, so perhaps it was more difficult for me to watch this than 99.9% of the viewership.  But it was really quite ridiculous.  From the owner "Nader" suggesting that they only made one costume for Christopher Reeve to wear (thankfully Rick rejects this notion) as well as believing a Fortress of Solitude crystal is kryptonite (corrected by Corey), to their expert "Tall Rob" (I've yet to find anyone who's even heard of him), to the owner believing the set is worth $300,000…  ugh.  Then watching Tall Rob authenticate the piece… and suggest it's worth in excess of $250,000.  Then to have the owner reject an offer of $200,000?  But… if he put it up for auction, he'd be paying auction house fees on a lower selling price… so it just doesn't add up.
Orlando Sentinel, "Ripley's: Luke's 'Star Wars' lightsaber headed to Hollywood"
The subject of this video is the lightsaber purchased by Ripley's Believe It Or Not for $450,000… featured in the video is Edward Meyer, VP of Archives and Exhibits for Ripley's.  In it, he talks about the lightsaber, declaring it was used by Luke Skywalker in the first two Star Wars films.  He says nothing about the provenance or authenticity of the piece.  He goes on to say it is one of the most expensive pieces in their collection.  He then moves on to a handprint in cement from Peter Mayhew, and confesses that he's not an expert and he thought Chewbacca was a muppet (not a real guy)…  I don't know, why don't they just put out a video saying take our money because we don't know anything about these pieces we're spending hundreds of thousands of dollars on?
Why am I nitpicking these two videos?  Who cares, really?  And why rank this critique so highly on my list?  Because though both are short videos, they in many ways illustrate some of the issues looming large in this art market.  The "I Want To Believe" owners…  the lack of real interest or expertise in authentication… fantasy about true values of these collectibles…  the profile of individuals and individuals working for companies buying and selling six figure pieces…  Let's just say neither video showcases the best and brightest minds at work in this art market.
Which brings us to my top story of 2017, which is a story of contrasts…
1) A Tale of Two Lightsabers
Early on in 2017, there was quite a special video that was released regarding a certain lightsaber, the man who used it in the original Star Wars trilogy, and the collector who found it and researched its history and provenance.
Brandon Alinger (as collector and fan first, not principal with Prop Store) made an appearance on Mark Hamill's Pop Culture Quest, bringing along his original lightsaber used by Sir Alec Guiness in A New Hope and Mark Hamill in Return of the Jedi.
Brandon first publicly showcased the lightsaber at Star Wars Celebration in 2015, but it was something to see an actor reunited with such an important piece of pop culture history on camera.  And it's important to see real, legitimate information about a thoroughly researched piece documented for future generations, rather than a bunch of hopeful and baseless B.S. that we often hear from the owners of high end collectibles.
On the other side of the spectrum, we have the lightsaber that was listed in one of the Bonhams auctions this year…  which was pulled prior to the auction after some concerns were relayed to the auction house.
These two stories showcase the best and the not so great, but also gives us some hope in that the not so great was corrected.
With Brandon and his lightsaber, it is wonderful to see a piece discussed in detail – openly and notoriously, with real facts and research backing up statements of history and use…  which also invites debate and discussion.  It is a publicly vetted piece.  It's withstood opportunity to counter claims with additional facts… and as far as I know there are none, because Brandon is one of the best I know in digging into every available piece of information to learn as much as he can about a piece.
With Bonhams, a piece was put up for auction in advance of the sale with little and changing information… and many publicly and privately picked it apart.  Ultimately, Bonhams did the right thing and pulled the piece from the auction.  So it had a positive ending, and there is now more information shared among the public about the piece, should it appear for sale (again) in a different form in the future.
But it is great to see the power of bringing pieces out into the light.  And I think via the power of the Internet and networking, some "concerned" seasoned collectors can communicate and work together to have an impact on the public marketplace.  I hope that this is something that will build upon itself as time goes on.
~
Jason DeBord