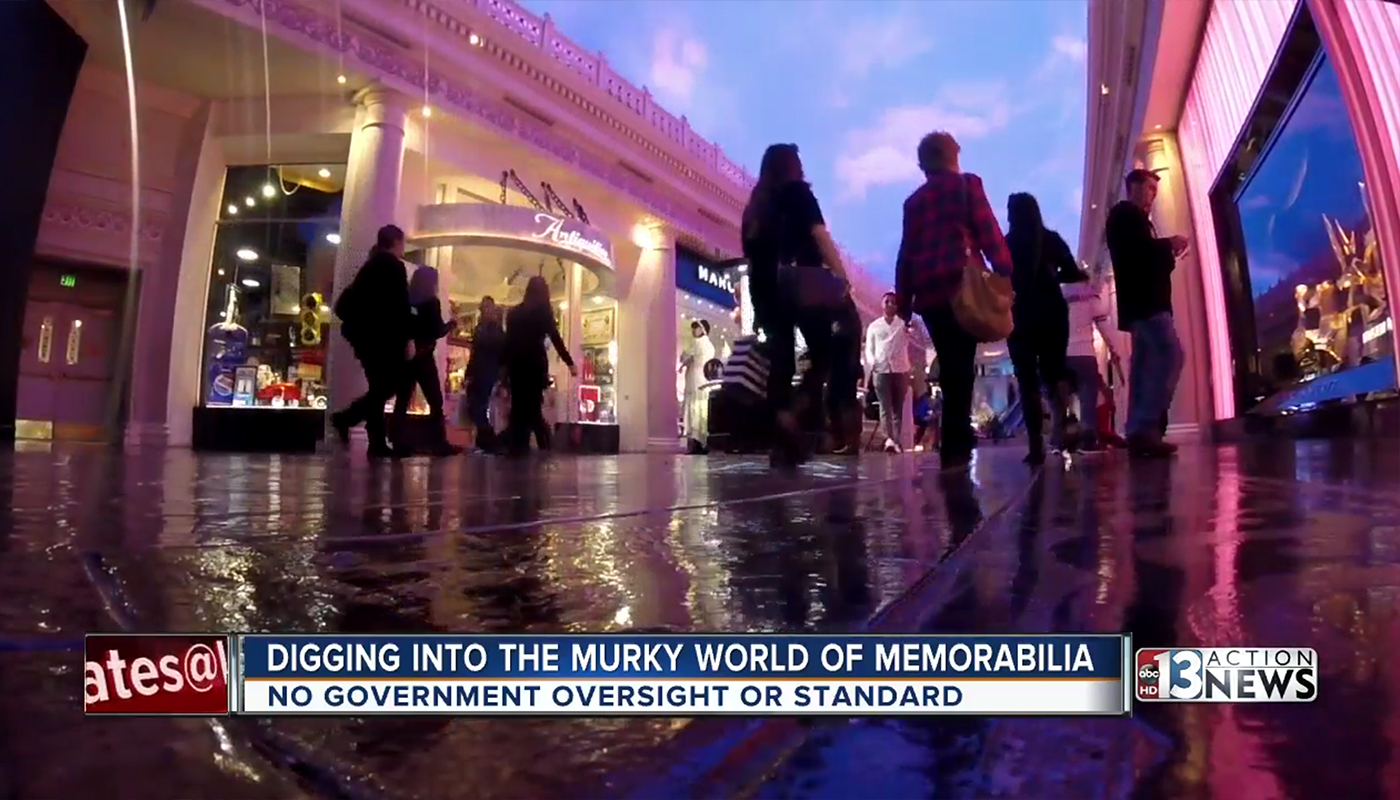 KTNV13 Call For Action broadcast this report on autographed and collectible memorabilia on their local ABC affiliate station in Las Vegas, and has also made the video available on their official website.  The story discusses autographs and collector Steve Comolli's purchases of memorabilia from Antiquities International in the Forum Shops at Caesars Palace.  The report claims he purchased $20,000 worth of autographed memorabilia – "most" of it from Antiquities – and then tried to sell through Julien's Auctions and Heritage Auction Galleries and that they "could not authenticate" what he wanted to sell through them.
The report also talks about third party autograph authentication companies and talks with Steve Cyrkin of James Spence Authentication (JSA) who examined one of Comolli's items and concluded it was "not an authentic example" and said "with rare exemption, autographs in Las Vegas should stay in Vegas".
KTNV13 even interviews FBI Supervisory Agent Supervisory Agent Jose Perez who said "[i]t's obviously something that there's a lot of money to be made in fake memorabilia" and "[i]f it's it too good to be true, it probably is".
The report concludes by saying that "[t]he owner of Antiquities International declined to talk with us on camera but says she's run an honest business for 35 years and claims everything in her store is certified and genuine".
You can watch the full video and read the full article on the official KTNV13 website: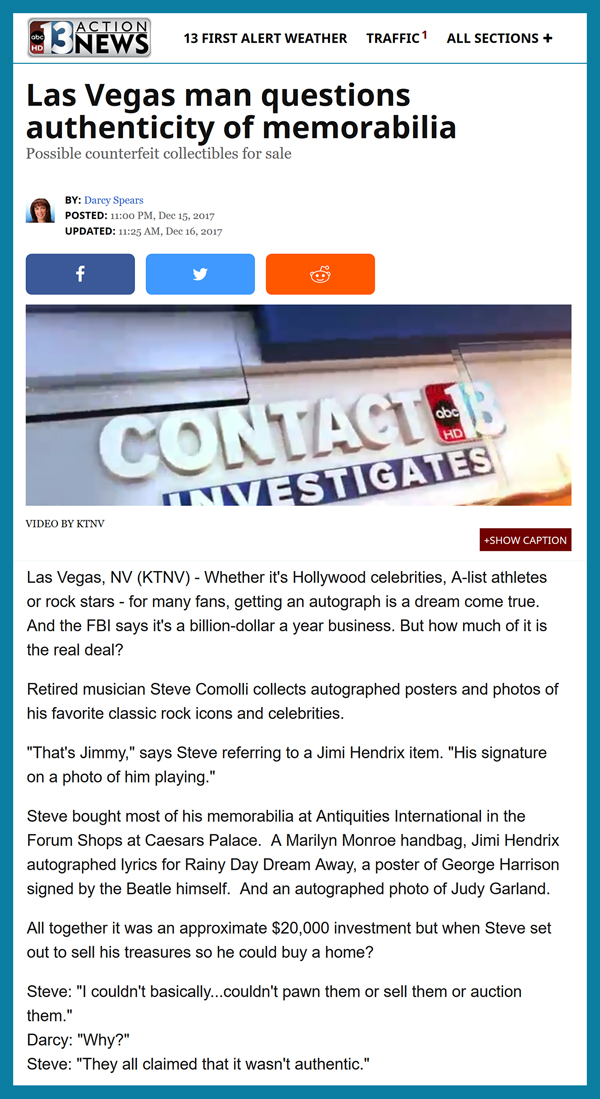 Jason DeBord