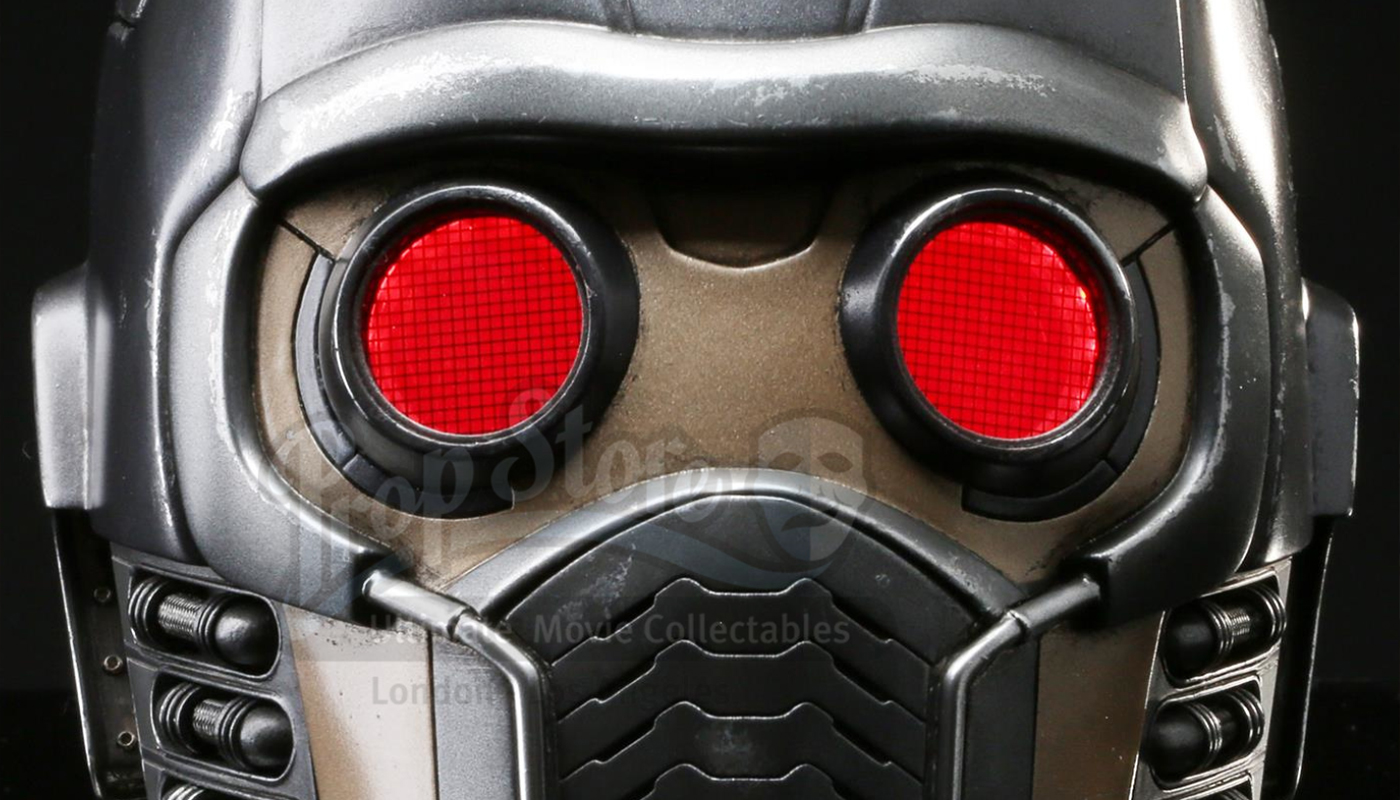 Apologies for the late reporting on Prop Store's monumental auction last month…  I was out of the country for a few weeks and then caught a nasty cold traveling back to the U.S.  In any event, in what for me is one of the biggest stories for 2017 is the success that Prop Store had with their latest annual live auction event, which concluded on September 26th.  Prop Store has a lot of fans – and real friends – among the prop collecting community, so when they first embarked on launching their live auction business in England in 2014, I know myself and many others were hopeful that they would find some success. 
I always thought that it was an interesting choice to hold the auctions in England year after year.  Of course, this is where the company began with Stephen Lane way back when, so it makes a lot of sense.  But that does not mean that it does not hold it's own challenges, as many collectors are more accustomed to the big auctions being held in the U.S. and things like VAT and overseas shipping can be a barrier to entry.  Regardless, I think that they have proven that they can make it all work for them, and it has, judging by the results of the latest sale.
While they seem to have built on each auction year after year, it was with 2017 that I thought that they might finally have a truly significant breakthrough in this space.  The first hint was the tremendous pre-auction press that they received for weeks and weeks leading up to the event.
I try to keep my ear to the ground and have a lot of Google Alerts set up for various keywords related to collecting and buying and selling original movie and TV props and costumes, and throughout the day every day for weeks I was swamped with alerts related to Prop Store's latest live auction.  And not just the typical junk "me too" light coverage that we often see, but original stories and unique angles on the sale, and not just the mainstream media at large, but media outlets that frankly matter more…  that include fans of this stuff in their audience.  Truly the geek sites and outlets directly pertaining to entertainment and even genre film and television.  It was extremely impressive.
So the auction itself…  this auction really put Prop Store on par with Profiles in History with some of the results on high end pieces.
I think that Prop Store brings some unique elements to their live auction business.  One, the principals at Prop Store (Stephen Lane, Brandon Alinger, and Tim Lawes) are all very dedicated collectors themselves.  So they have a different approach not only to deciding what pieces would be exciting in a live auction, but delving into provenance and authentication from a point of view of one who also collects, which is a bit different.
They also have really put effort into building a catalog with pieces that have not been sold at public auction previously.  So it is exciting for collectors to look through the catalog and see pieces that are "new" to market.  Even myself who rarely buys anything anymore, I love to see things that have not been in a bunch of prior auctions as it is nice to know that these pieces have survived productions and been preserved over the years.
In any event, you can check out the auction results from their sale here:  LINK
While Profiles in History really helped to create and then drive values on original props and costumes from both genre (i.e. more modern action, sci-fi, fantasy) movies and television properties and Classic Hollywood, in recent years both Prop Store and ScreenUsed have pivoted from their historically online sale business models to creating their own live auction events that have grown into real success stories in the more modern genre market, while Julien's Auctions has continued lead in the more classic side of the market for years.
Up until recently, Profiles in History was the first "go to" auction house for consignors looking to get the most dollar for their high end memorabilia.  Today, I think many would put Prop Store on par with Profiles in History for genre material while looking to Julien's Auctions for Classic Hollywood (where they also lead in Rock And Roll and Sports as well).
So it would seem that there are more options today for selling and buying in this art market, as well as more events and more varied events.
It will be interesting to see how things progress in 2018.
Jason DeBord