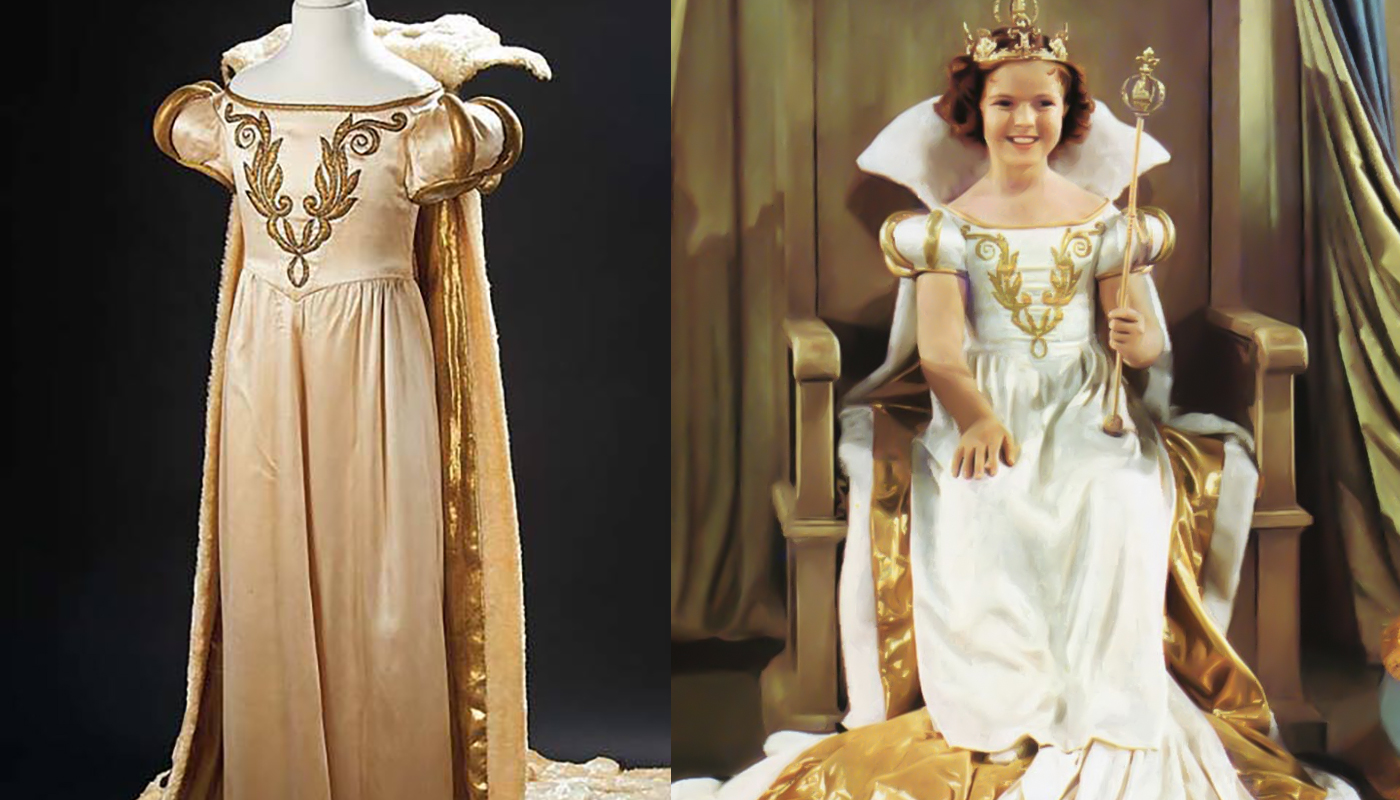 Per a story in the Kansas City Star ("'Lost' Shirley Temple dresses sold in KC under mysterious circumstances") and on the "Official Shirley Temple" Facebook page, Tonya Bervaldi-Camaratta's five movie worn Shirley Temple costumes were lost by UPS and then showed up in an auction in Kansas City.  Four were recovered by the owner, but one remains missing.
From the September 24, 2017 Facebook post:
Five privately owned, screen worn, Shirley Temple costumes went missing during shipment with UPS in late August. Four of the five have been located after being sold as unclaimed merchandise in Kansas City. The fifth, still missing costume, is the gown from The Little Princess pictured here. It was likely also sold in Kansas City and may end up on the secondary market. If you frequent online or local auctions, tag sales or vintage clothing stores, please keep an eye out for this very distinctive gown.
If you have any information about this, please contact OfficialShirleyTemple on Facebook.
Thanks to Jason White for the heads up.
Jason DeBord