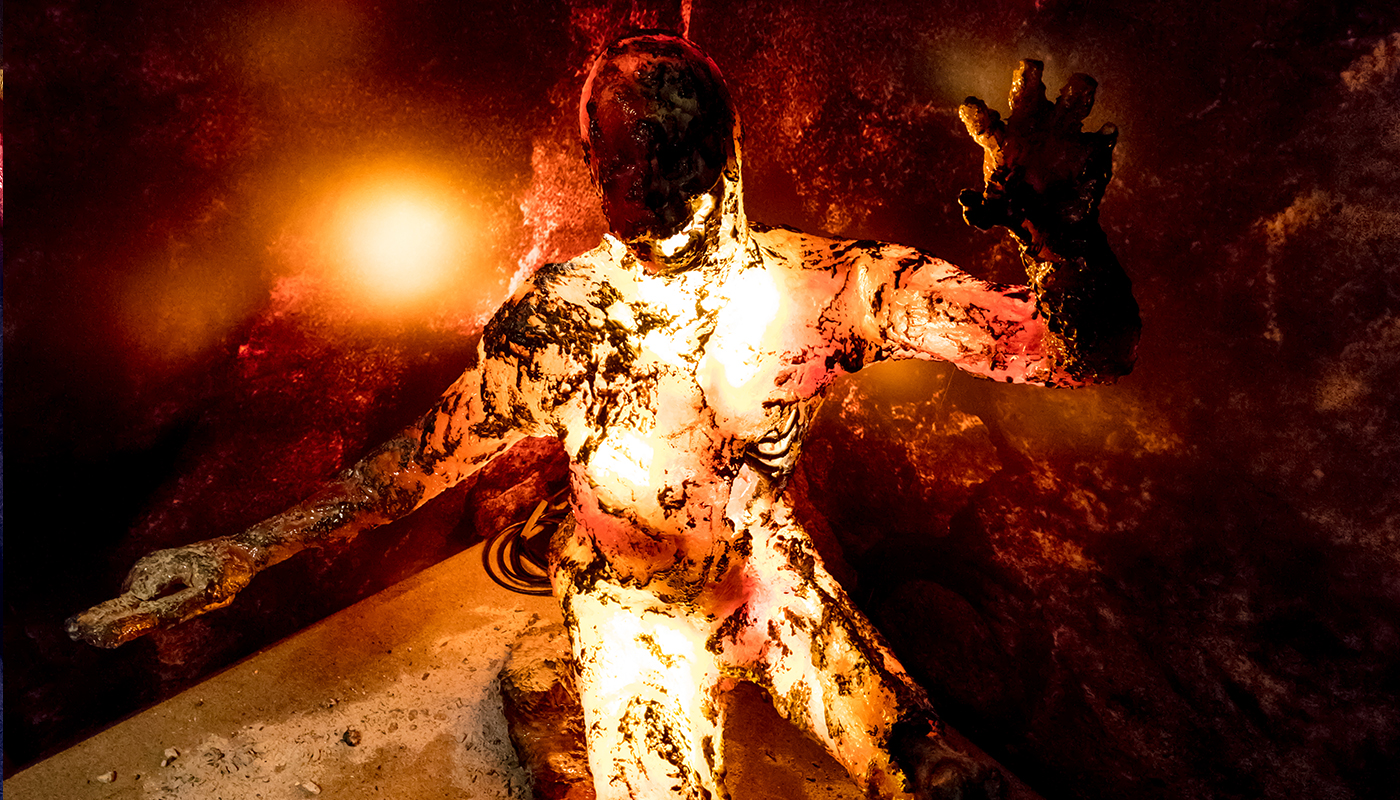 This is part of my ongoing coverage of San Diego Comic-Con 2017.  Netflix had a really impressive off-site exhibition and experience this year.  Their space promoted three of their exclusive series: Marvel's The Defenders, Stranger Things, and Bright.  In addition to some props and costumes on display were some photo opportunities and immersive experiences.

It seemed to be a popular attraction, going by the long line leading up to the exhibit.
The new series based on the four solo series starring Marvel superheroes, The Defenders, features Daredevil (Charlie Cox), Jessica Jones (Krysten Ritter), Luke Cage (Mike Colter) and Iron Fist (Finn Jones).  The series will debut on Netflix on August 18th.
October 27th will see the release of the second season of Stranger Things.
The $100M Netflix-exclusive film starring Will Smith, Bright, will debut on December 22nd.
Below are the photos from the exhibit – scroll downward to activate the autoloading photo gallery and click on any image to open the virtual lightbox and browse higher resolution versions of the images:
For all coverage of Comic-Con International: San Diego this year, click the link below…