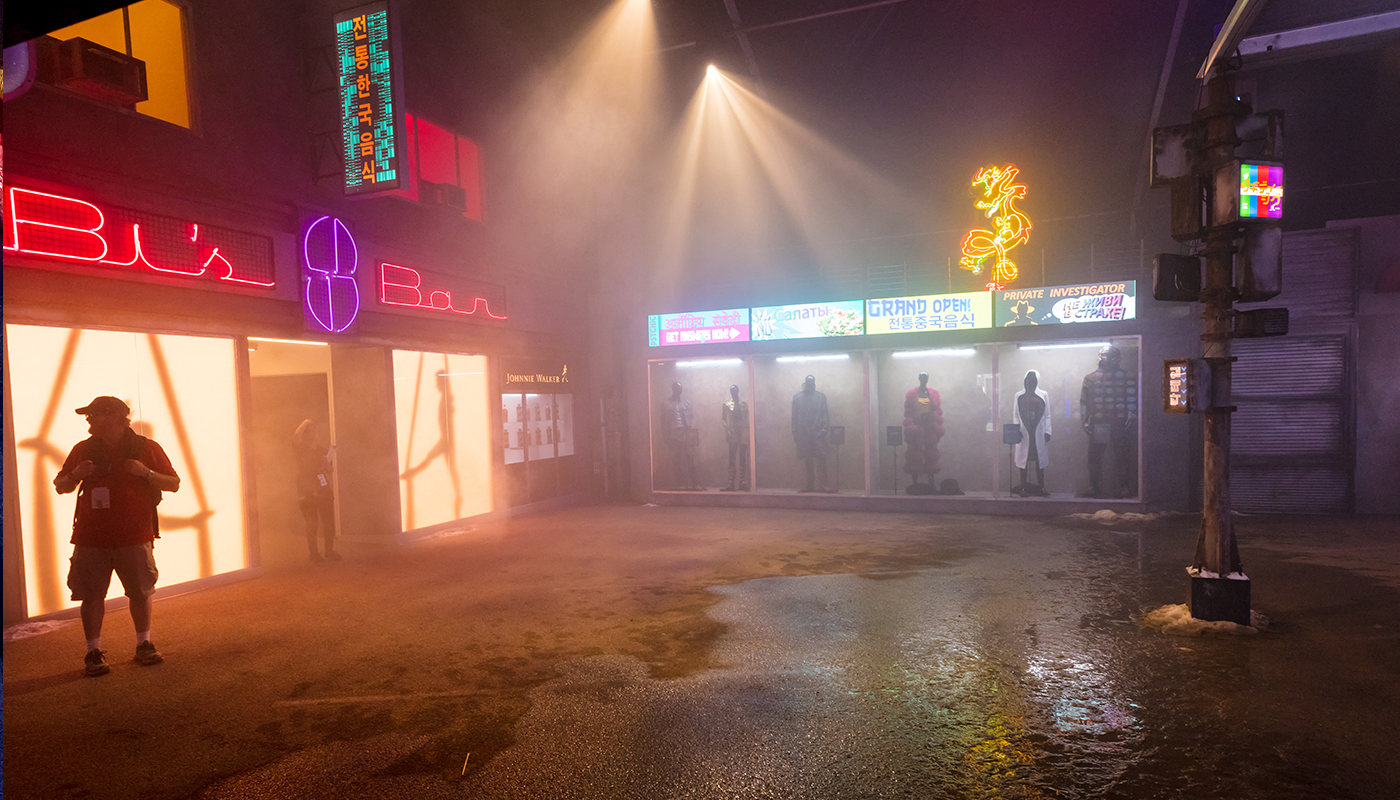 This is part of my ongoing coverage of San Diego Comic-Con 2017.  The most impressive thing at Comic-Con this year, in my opinion, was the off-site Blade Runner 2049 experience.  Amazing.

I didn't really know anything about it before heading into the long dark hallway adorned with movie stills on the walls.
Eventually we were led into an area that looked like a small movie theater.  We were given instructions on putting on VR goggles and headphones, and after a short wait we were piloting a spinner vehicle in a high speed chase, with the seats augmenting the experience with movement and reactions to what we were seeing in the 3D world.
After "crashing" in the first part of the experience, we took off the goggles and headphones to find the room that we entered had changed into a "real" virtual environment, opening up into the world of Blade Runner.
First we encountered the crashed spinner, as well as actors in appropriate attire who interacted with the small group that went in with me for this experience.
The set design and attention to details were phenomenal, and even included rain and ice in the "streets".
There were a number of interactive areas, from a bar to a replicant scanner to free (real!) whiskey samples and even food.
Also on display were original props and costumes from the upcoming film…
Below are the photos from the exhibit – scroll downward to activate the autoloading photo gallery and click on any image to open the virtual lightbox and browse higher resolution versions of the images:
For all coverage of Comic-Con International: San Diego this year, click the link below…