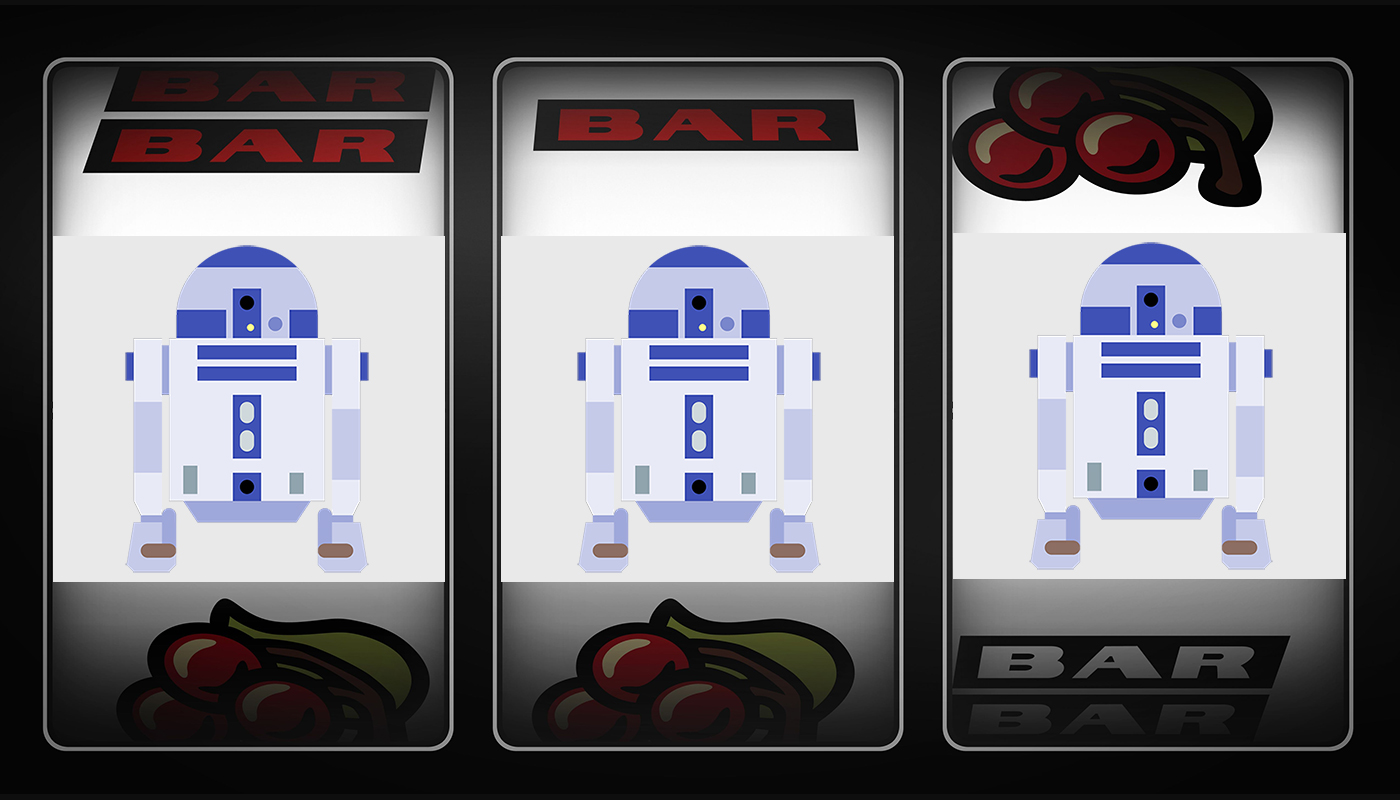 With Profiles in History doing fewer and fewer (and bigger and bigger) Hollywood auctions – relative to past years – it was a big question within the market as to how well this massive three-day sale would do.  With nearly 2,000 lots, some with estimates exceeding $1M, it was a tremendous amount of high end material for this market to absorb over the course of a few days.  While there were "hits" and "misses", as there are with every big auction by the leading auction houses, there was a fair share of "home runs" that auctioneers dream of and that can leave some collectors with their jaws on the floor…
I thought I would share some random thoughts and questions about the three day sale.  I've used the term "Jackpot Estimates" and "Jackpot Reserves" in past articles to characterize auction lots that seemed to be priced for one buyer – essentially a really high reserve and pre-sale estimate range that exceeds perceived market values by collectors.
There are two general approaches to determining value at auction.  Letting the open market dictate the value by setting a low opening bid and reserve… or setting a price via a high reserve and pre-sale auction estimate and hoping to find at least one buyer that feels it is acceptable.
Getting back to this Profiles in History event, the highest price realized in this three day auction – around $2.6 million dollars for an original R2-D2 dome and collected "components" – there was bidding that went well above and beyond the pre-sale estimate, so it represented a piece in which the open market dictated the ultimate sales price.
All results cited and discussed below are per bidding platform partner www.Invaluable.com.
All results quoted below DO NOT include the Buyer's Premium (20% if paid with cash/check, 24% phone/fax/in person, 28% online) or California sales tax (as applicable), so that should be factored in as the actual sale prices are much higher than the hammer prices.  Additionally, in some past auctions, some lots may initially be shown as "sold" online and later revised as unsold in the published auction results (which at the time of this writing are unpublished on the official Profiles in History website).
Day 1
The first day of 650 lots included a majority of classic and vintage photographs and similar ephemera that is not of direct interest to this website.
With the most notable lots – 444 "Movie Star News archive" and 445 "Irving Klaw's Movie Star News pin-up archive" – they aimed too high with the estimates (at $180,000-$350,000 and $80,000-$150,000 respectively) and both lots passed unsold.
Among similar style lots with estimates in the $15,000-$50,000 range, four sold and two went unsold.
One piece that far exceeded estimates was Lot 207 "Bruce Lee (2) signed photographs", which had an estimate of $300-$500 and it sold for $18,000.
Overall, much of what was offered sold, and sold well above the estimates.
Day 2
Day 2 consisted of 564 lots, with a wider variety of types of material offered which spanned all eras (though leaving more contemporary sci-fi, action, fantasy, and other genre pieces for Day 3).
The highlight of Day 2 was Lot 1216 "Legendary Illuminating Dance Floor from Saturday Night Fever".  This received a ton of press leading up to the auction, and sold for $1 million dollars on a $1,000,000-$1,500,000 estimate.  I did not watch the auction live, so I don't know if there was more than one bid and bidder.
Casablanca had one big hit and one miss.  Lot 701 "Casablanca producer Hal Wallis' shooting script" sold for $140,000 (just shy of the $160,000-$200,00 estimate) while Lot 702 "Casablanca doors to Rick's Café Américain" went unsold with a $150,000-$200,000 estimate.
Lot 750 "Edgar Wallace's personal typescript for King Kong" sold at the low estimate of $100,000, and Lot 1179 "Evel Knievel screen used custom 1976 Harley-Davidson" also sold at it's low estimate of $80,000.
Two other higher end pieces – Lot 734 "Arthur W. Johns 1945 Special Effects Academy Award Oscar" had an estimate of $60,000-$80,000 and Lot 809 "William Peter Blatty's signed and annotated original manuscript" with a pre-sale estimate of $40,000-$60,000 – both went unsold.
There were a number of pieces that far exceeded their estimates like Lot 792 "The Munsters iconic Grandfather clock" went for $80,000 on a $20,000-$30,000 estimate.  Lot 1098 "Jerry Seinfeld iconic Puffy Shirt" sold for $45,000 on a $10,000-$15,000 estimate.  Lot 869 "Marilyn Monroe's first signed studio contract" hammered at $32,500 on a $8,000-$12,000 estimate.
Day 3
The 754 lots offered in Day 3 are of most interest to the Original Prop Blog, as it includes more movie props and items from science fiction, action, fantasy and other genre movies and television shows.
The highlight of the day and the auction at large, in terms of prices realized, was Lot 1298 "Complete R2-D2 unit assembled from original components".  This sold for a staggering $2,300,000.  Including buyer's premium, the sale price was approximately $2.6 million dollars.
As a fan of Star Wars, a collector, and a person interested in the marketplace, I'm honestly not clear on what exactly was sold in this lot.  The auction description raises more questions for me than it answers:
1298. Complete "R2-D2" unit assembled from original components spanning the original Star Wars trilogy and Episodes I & II. (TCF, 1977 – 2002) A complete film used R2 unit is not known to be in the public domain – this R2-D2 offering represents the pinnacle of the Star Wars collecting universe. For the productions following Star Wars: A New Hope, to save time in meeting production deadlines, R2 components were reused from the previous Star Wars films. As filming progressed, R2 units were upgraded and refurbished, with outdated components being retired. This process has been confirmed by numerous crewmembers who worked on the Star Wars film franchise. This R2-D2, constructed of aluminum, steel and fiberglass elements, measuring 43 in. tall x 29.5 in. wide x 20 in. deep (in current pose), was put together over many years by sourcing original components and assembling them as a complete R2-D2. The dome was one of the few hero aluminum domes made for R2 actor Kenny Baker in the first film (A New Hope, 1977) and is the only one known in the public domain. It was used throughout the original trilogy as well as Episode I and can be screen matched by the fiber optic array to scenes in Return of the Jedi and Episode I. It features a handle to articulate the front eye from inside the unit by Kenny Baker. The metal "greeblies" (fine details added to make the device appear more complex) inserted into the front and rear of the body, and those on the feet, were made for A New Hope and used on R2 units throughout the original trilogy. The left and right legs were made for Empire Strikes Back and were acquired as complete items. One leg retains the Empire paint scheme and the other from Jedi. The middle and left foot were used on an original trilogy R2 and were used as the master pattern for the feet created for Episode I. The right foot is production made for Episode I but not used. The small opening hatch on the back of the body was used in Episode II. The barrel of the body was made for Episode I and it was subsequently painted and detailed for this R2 unit. Given the ad hoc nature of production practices, any "complete" existing R2-D2 units from the first trilogy (in studio hands) would be a compilation very similar to this R2-D2 unit offered here. No internal mechanics or workings are present. Not merely a prop, costume piece or filming miniature, R2-D2 is a major, beloved character in the Star Wars universe. Without question, this is the finest piece ever offered from this incredible franchise.

One of the most instantly recognizable pieces of pop culture in existence.
Collectors have speculated that this is the same R2-D2 dome that Elstree Props (ownership pre-2008) listed for auction with Profiles in History in their Hollywood Auction 26 event on December 14 & 15, 2006.  If you view this excerpt from the auction catalog and compare the dome with the one sold in this auction, they appear to match (LINK).
There was an interesting discussion about the dome on the Replica Prop Forum leading up to and after the 2006 Profiles auction, from which the lot was withdrawn prior to the auction (LINK).
Even amid the many mainstream media sites today citing the high sale figure, popular website Mashable is raising questions about this R2-D2 lot (see "Mysterious Frankenstein-like R2-D2 sells for $2.6 million").
Another Star Wars piece with a high price realized at auction was Lot 1307 "Mark Hamill Luke Skywalker hero lightsaber", which sold for $375,000 (well above the $150,000-$250,000 estimate).  In past auctions, Profiles in History sold two lightsabers of this style and type with Gary Kurtz / Jason Joiner provenance, one in their Hollywood Auction 22 event on July 29, 2005 (see original listing) and one in their Hollywood Auction 33 event on December 11, 2008 (see original listing).  One of these was purchased by Paul Allen and has been on display in his Museum of Pop Culture (formerly the EMP Museum, which I photographed in 2012) and has toured as part of his "Out of this World" exhibit (which I photographed in 2009).
It is unclear if this lot was a reoffering of the non-Paul Allen one sold previously or a third example of the same Luke Skywalker lightsaber from the same source?  How many of these were made for and used in The Empire Strikes Back?
Lot 1304 "Darth Vader production made helmet and shoulder armor" sold for $80,000.  Reading the description, it sounds as though none of the pieces in this offering were ever finished until years after the film was released?
Lot 1305 "Darth Vader production used chest panel" sold for $27,500…  much less than the previous lot even though this description claims that it was "production used".
Some other items not related to Star Wars also brought huge sums, with Lot 1586 "Leonardo DiCaprio 'Jack Dawson' screen worn hero costume from Titanic" and Lot 1378 "Arnold Schwarzenegger 'Conan' hero Atlantean Sword" each bringing $160,000.
Some pieces from Aliens did well, like Hudson's armor for Aliens bringing $42,500 and a hero pulse rifle selling for $27,500 (both with a $10,000-$15,000 estimate) .  The "Dark Helmet" helmet from Spaceballs sold for $32,500.  Corpse Bride puppets sold well, mostly within estimates.  A Predator costume from Predators sold for $40,000 and a Spider-Man 3 costume brought $42,500 – both more than double their high estimates.  Star Trek seemed to sell consistently.
Pieces unsold with their related pre-auction estimates include: a Luke Skywalker puppet ($60,000-$80,000), Back To The Future shoes ($50,000-$70,000), a Raiders of the Lost Ark figure ($30,000-$50,000), a Kelly LeBrock jacket from Weird Science ($30,000-$50,000), a movie camera used on Ben-Hur ($20,000-$30,000), the SPAS-12 shotgun from Terminator ($20,000-$30,000), a Nightmare Before Christmas facade ($20,000-$30,000), Daryl Hannah's mermaid tail from Splash ($20,000-$30,000), an Alien Queen head from Aliens ($20,000-$30,000), Elvis prescription glasses ($18,000-$20,000), a C-3PO foot from The Empire Strikes Back ($12,000-$15,000),
Rock and roll pieces were mixed.  Lots from George Michael, David Bowie, and George Harrison went unsold on $10,000-$15,000 estimates, while a shirt from Prince sold for $30,000 on a $3,000-$5,000 estimate and a hat sold for $25,000 on a $4,000-$6,000 estimate.
Most consistent price range of items selling seemed to be lots in the four to low five figure range.
One other significant sale was "The Gary Cannavo Collection of Battlestar Galactica and Buck Rogers Filming Miniatures", which sold for the low estimate of $1.5M.
All in all, it is remarkable that Profiles in History was able to sell through so many high value items in one auction.  Yes, there were a lot of unsold items, but that was among a massive catalog offering with many items with high estimates and presumably high reserves.
Jason DeBord