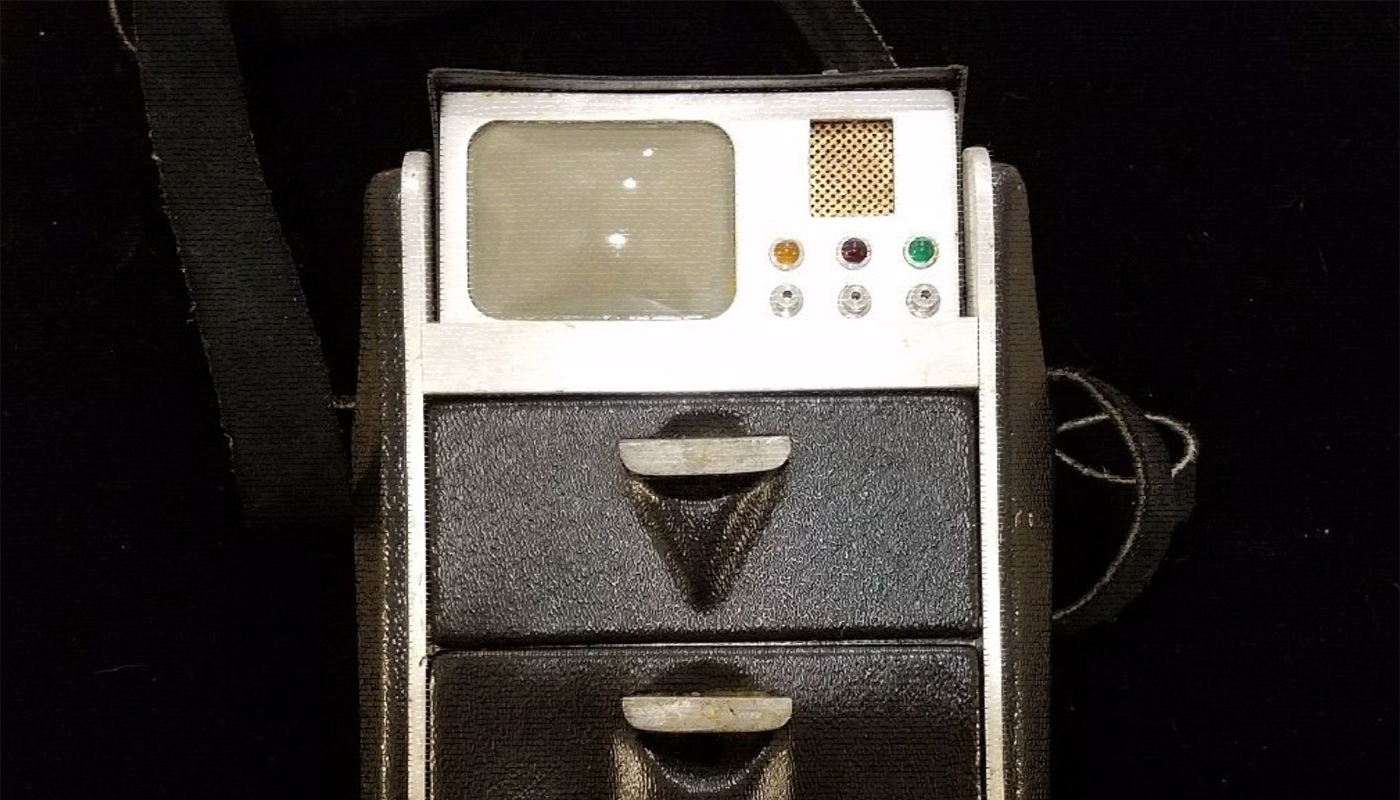 As I've mentioned many, many times, there are always countless fake/replica/reproduction props and costumes listed on eBay as "authentic" and "genuine" and used on this or that television show or in a certain movie.  So even if I took it upon myself to make note of these as a full-time job, I could never cover everything.  But it is particularly irksome when someone contacts me directly to help authenticate a prop or collection – which I did for free – only to see it show up on eBay a few days after informing him it is a replica, being offered as "an original" and "not a reproduction prop" and "the real thing and very valuable"…   I informed him that my expert's opinion was that the piece was "a replica" and explained why and that these pieces were of little value.  Not the $8,500 Buy It Now price on eBay.  I even provided links to online collecting communities for further opinion and additional resources.
After the owner of this tricorder reached out to me for help earlier this week, I contacted my favorite Star Trek expert, Don, for his thoughts on this tricorder as well as a number of other pieces that this individual asked for help to authenticate.  Don publishes excellent and insightful features on his own website over at Wrath of Dhan.
Don saw this listed on eBay this morning and alerted me and had already published an article about this specific tricorder prop, going into details about why in his opinion it is not authentic.
Check out Don's article on this prop here:  BS ALERT: FAKE TOS TRICORDER OFFERED ON EBAY AS "AUTHENTIC". NOT EVEN CLOSE. 
In any event, this "Authentic Original Star Trek Tricorder TV Television Show Prop" is listed on eBay, Item # 272656895604 (LINK):
Here is the full description as listed on eBay:
"Up for auction is an original Star trek Tricorder from the private collection of Scott Giarrocco. Scott was a big comic book dealer who passed away years ago. Scott was friends with the cast of the original Star Trek TV show from 1966 to 1969. This is not a reproduction prop. It's the real thing and very valuable. Don't miss out on a rare opportunity to own a piece of Star Trek and TV history. More original items to come!"