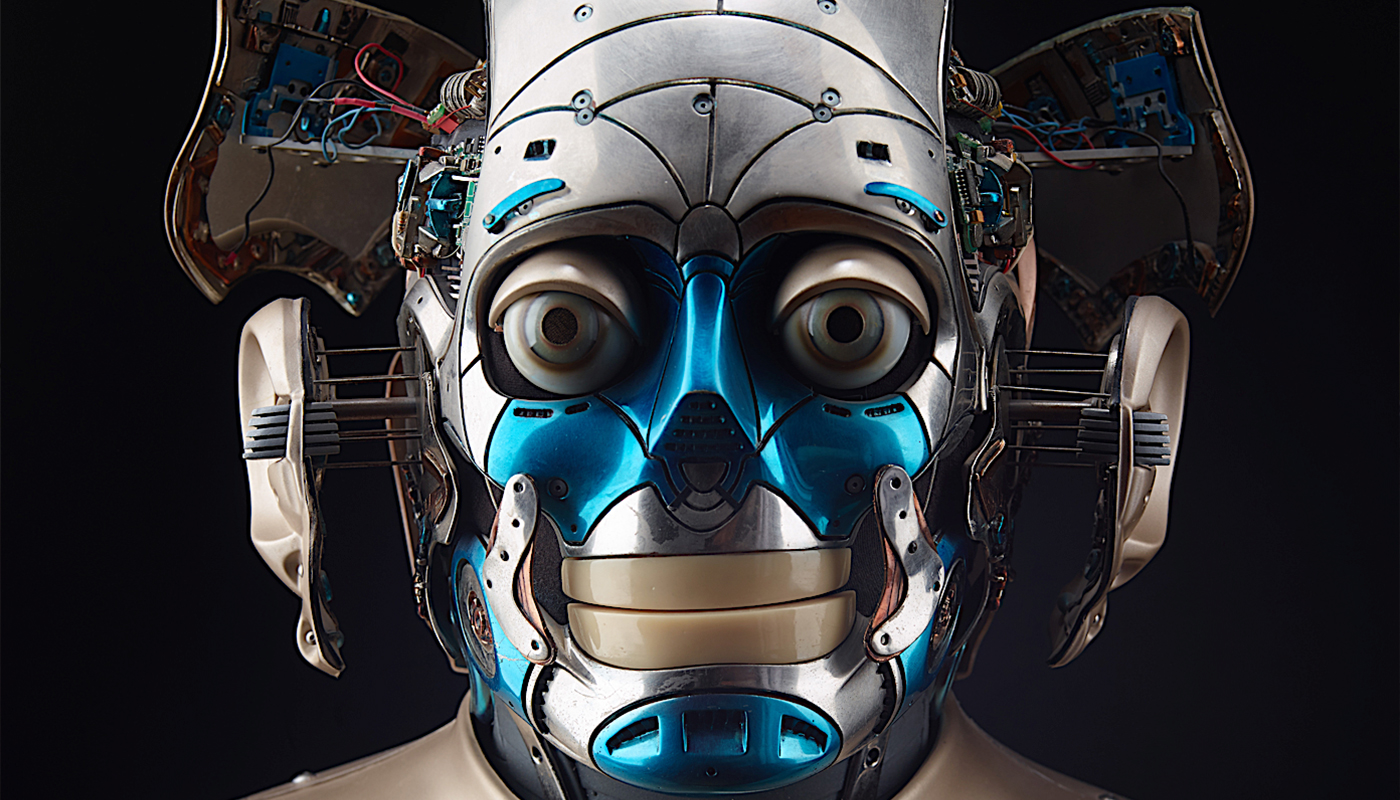 ScreenUsed is holding their next live auction on Sunday, April 23rd.   The ScreenUsed Silicon Valley Comic Con auction catalog is now online on their official site and open for pre-bidding, featuring 191 lots including props, costumes, and other memorabilia from film and television.  SVCC will be running from April 21st to April 23rd.
Learn about the auction and view the catalog at www.ScreenUsed.com: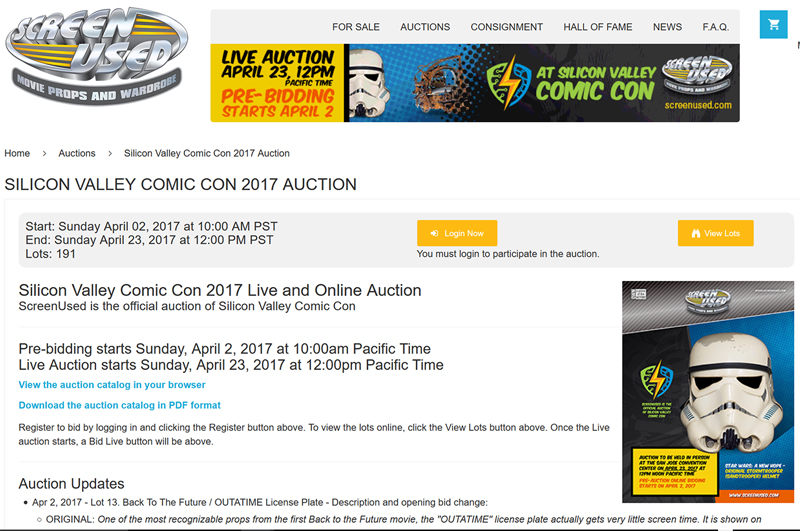 Below is the official press release from ScreenUsed about this event:
FOR IMMEDIATE RELEASE

SCREENUSED HOSTS 2ND ANNUAL MOVIE PROP AND WARDROBE AUCTION AT SILICON VALLEY COMIC CON APRIL 23, 2017

LOTS AVAILABLE FOR PREVIEW BEGINNING APRIL 3 ONLINE, MANY IN PERSON AT SVCC APRIL 21-23

(San Jose, Calif. – April 3, 2017) – ScreenUsed, industry leader in the field of original film and television production memorabilia sales, will host its second annual auction in partnership with Steve Wozniak's second annual Silicon Valley Comic Con on Sunday, April 23, the final day of the Con at the San Jose Convention Center. Online viewing of lots will begin on April 3 and run through April 23 at Noon PST. Most of the 191 auction lots will be available for viewing throughout the SVCC weekend in the ScreenUsed Auction Exhibit Hall before the simultaneous live and online auction begins at Noon PST on Sunday, April 23, 2017.

ScreenUsed has been hosting auctions and selling original film and television production memorabilia since 2003 with auctions active on their website year-round plus periodic special auctions at events like SVCC. At last year's inaugural ScreenUsed auction at SVCC, the two most valuable items sold in the auction were Doc's Mind Reading Helmet used by Christopher Lloyd in Back to the Future which sold for $84,000 and the Surgical Laser Gun from Fantastic Voyage sold for $96,000. Nearly 200 original movie and television props and wardrobes from many iconic production will be available in the auction.

"Collectors and fans alike will find items that match their passions on our website year-round. We have daily auctions as well as a few signature auctions each year when we make available our most iconic and sought-after items.," explained Desi DosSantos, co-founder of ScreenUsed. "We are thrilled to bring back our movie and television memorabilia auction to the fans and collectors at the second annual Silicon Valley Comic Con."

ScreenUsed will feature many of its 191 lots at SVCC including these iconic items:
* Back to the Future – "OUTATIME" license plate
* Back to the Future 2 – Future Hill Valley Welcome sign
* Back to the Future 2 – Mr. Fusion
* Bicentennial Man – Andrew's expanded head
* Men in Black II – Full Scale De-Neuralyzer
* Mighty Morphin' Power Rangers – Original Packaging Artwork
* Saw – Jigsaw's Reverse Bear Trap
* Star Trek: The Next Generation – Commander Riker's Starfleet Uniform (Jonathan Frakes)
* Star Wars: A New Hope – Original Stormtrooper (Sandtrooper) Helmet
* Star Wars: The Empire Strikes Back – Darth Vader Lightsaber Battle Greaves
* Starship Troopers – Full Scale Rodger Young Escape Shuttle
* Superman III – Superman's Bodysuit (Christopher Reeve)
* The Mask – Loki's Mask (Jim Carrey)

The full catalog of lots is available on the ScreenUsed website for preview ahead of live auction bidding at Noon PST on April 23, 2017. Most of the lots will be on display in the ScreenUsed exhibit hall during Silicon Valley Comic Con, April 21-23, 2017.

About ScreenUsed
ScreenUsed is the industry leader in the field of original film and television production memorabilia sales. ScreenUsed works closely with many of the major film and television studios to secure original props and wardrobe pieces for auction. ScreenUsed also works closely with collectors to sell valuable memorabilia on consignment in certain cases. For more information on upcoming auctions or to inquire about consignment please visit www.ScreenUsed.com.