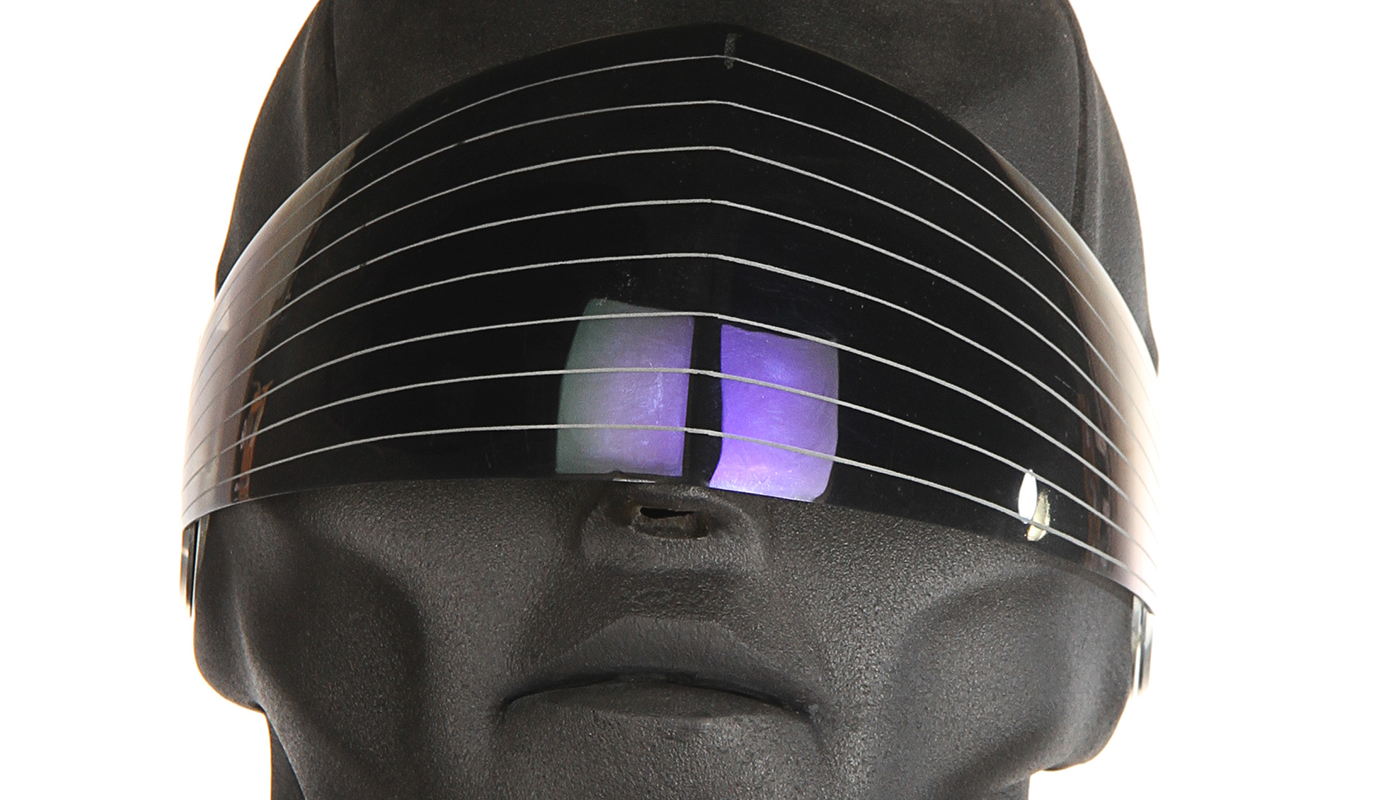 Yesterday, Prop Store launched their latest online-only auction, this time for Paramount's G.I. Joe: Rise of Cobra.  The auction, running through February 17th, features many costumes from principal characters in the film, as well as some props, scripts, and other production material.

You can view the online auction catalog and register to bid at www.PropStoreAuction.com: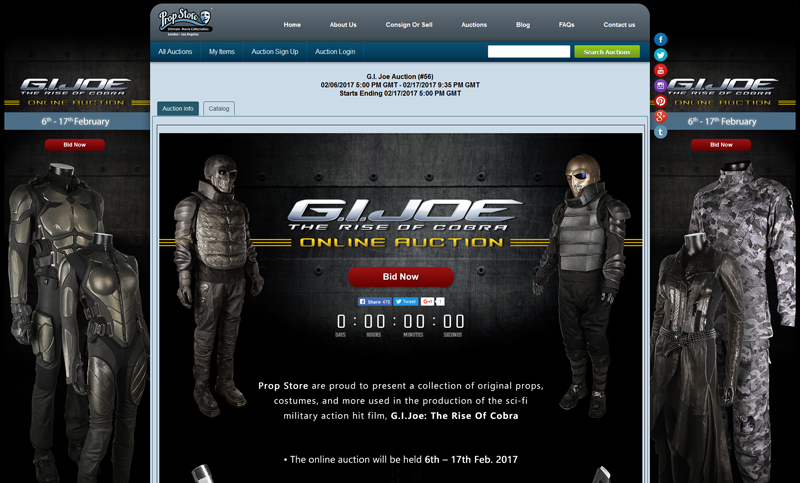 Below is the official press release for the sale event:
PROP STORE ANNOUNCES ONLINE G.I. JOE AUCTION IN PARTNERSHIP WITH PARAMOUNT

IMMEDIATE RELEASE MONDAY 6 FEBRUARY 2017

** PROP STORE ANNOUNCES ONLINE G.I. JOE AUCTION IN PARTNERSHIP WITH PARAMOUNT**

FANS & COLLECTORS HAVE THE OPPORTUNITY TO BRING HOME 275 COSTUMES & PROPS USED IN THE CREATION OF THE FILM
 
– BIDS CAN BE PLACED ONLINE FROM ANYWHERE IN THE WORLD AT PROPSTOREAUCTION.COM NOW
– ALL LOTS SOLD WITHOUT RESERVE

Prop Store, one of the world's leading film and TV memorabilia companies, has exclusively partnered with Paramount to host an online auction event of original props, costumes, scripts and other memorabilia used in the making of the movie. Snake Eye's complete costume and mask and Scarlett's ambush liquid armour costume, are just two of the 275 costumes and props that will go under the hammer in the G.I. Joe: Rise of Cobra auction. 

The lots will be offered in the auction beginning Monday 6th February at 5:00pm GMT at propstoreauction.com. Bidding on all lots will be open until Friday 17th February at 5:00pm GMT. All bidding takes place online and lots can be shipped anywhere in the world. All lots are being sold without reserve, allowing the fans to determine the final bid prices.  
Some of the notable items collectors and fans can bid for include:

Duke's G.I. Joe Urban Camouflage Uniform
Breaker's 'Pit' Costume
Snake Eye's Complete Costume and Mask
Storm Shadow's Complete 'Paris' Costume
Baroness' Costume

Stephen Lane, Prop Store CEO, commented on the upcoming auction: "G.I. Joe is a historic title that resonates across generations, and we're proud to be able to offer this exclusive collection of key costumes and props from the making of the movie."

The auction is now live. Lots can be viewed and bidders can register to participate at propstoreauction.com.

About G.I. Joe
Stephen Sommers the live military sci-fi action film based on the classic G.I. Joe toy franchise. An elite military unit comprised of special operatives known as G.I. Joe, operating out of The Pit, takes on an evil led by a notorious arms dealer.

About Prop Store
Prop Store sells original movie memorabilia, with over 7,500 items available for sale on www.propstore.com. 
Operating since 1998, Prop Store founder Stephen Lane's love for movies led him to begin hunting for the same props and costumes that were used to create his favourite films. He found that he could not only provide collectors with access to their most coveted but also establish archival standards for a new, pop-culture hybrid of fine art and memorabilia collecting – prop art. Prop Store handles prop disposal, sale, archive and auction services to production companies and distributors as well as fixed price item sale on its website.
Jason DeBord