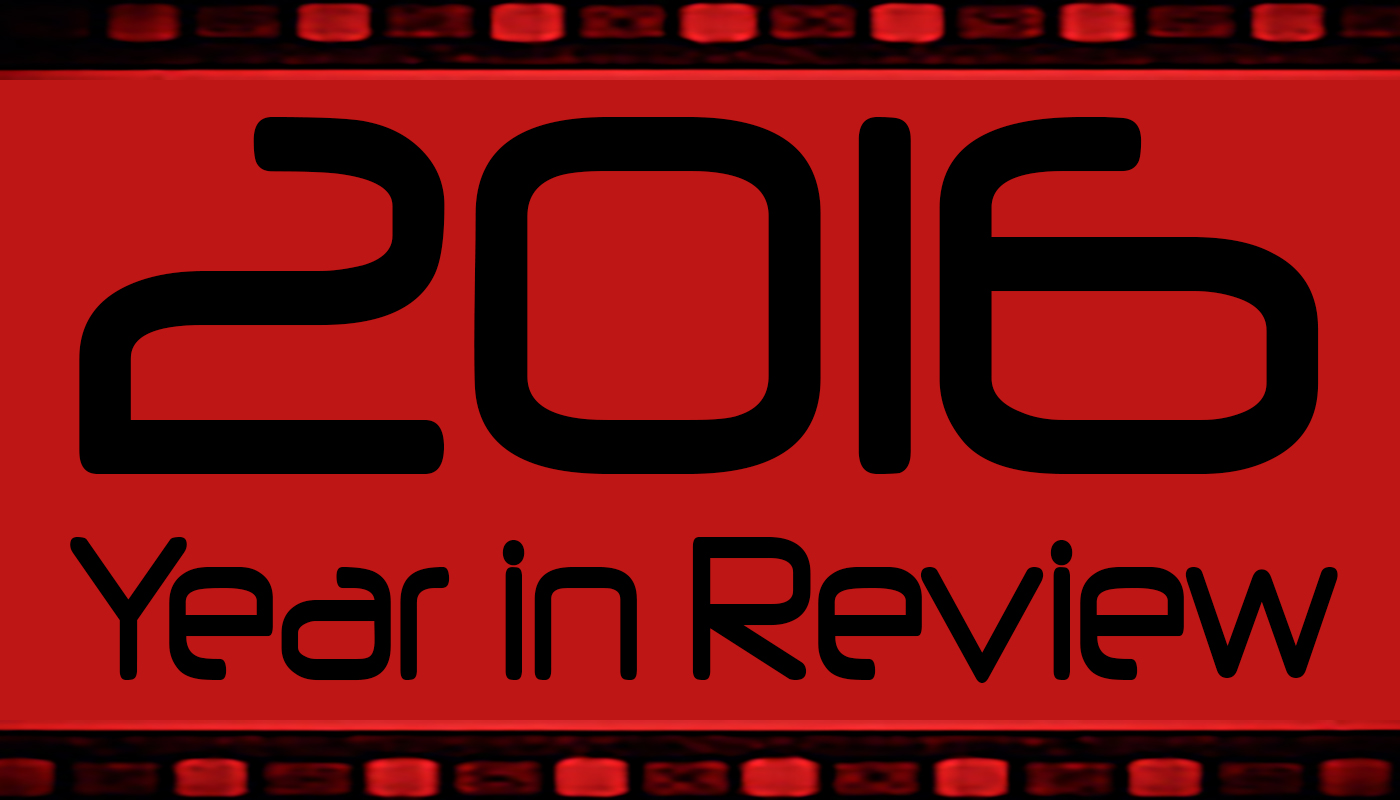 As per tradition, (see 2007 Year in Review, 2008 Year in Review, 2009 Year in Review, 2010 Year in Review, 2011 Year in Review, 2012 Year in Review, 2013 Year in Review, 2014 Year in Review, 2015 Year in Review), what follows is an editorial featuring my personal observations and opinions with regards to the business of buying, collecting, selling, and preserving original pop culture artifacts. A look back at interesting trends, developments, and news stories from 2016. As is always the case, this is a completely subjective exercise, and merely touches on the developments and events that relate to the hobby.
10) Progress Slows with The Academy Museum of Motion Pictures
When I wrote about this a year ago, the projected date to launch and open was 2017.  As of mid-2016, this was pushed back to sometime in 2018…  Visiting the official site, there are no press updates since June 2015, so I wouldn't be surprised to see this pushed back even further.  I would expect a lot of hubbub in the lead up once it is closer, and it's been extremely quiet in all of 2016.
9) Concepts of Authenticity Still Lost on the Public
I receive at least one phone call or e-mail every day from people who find this website and have questions.  The request I receive most often is from people who just purchased a movie prop or costume, usually on eBay, that has no provenance or proof of authenticity… and they want me to create a "certificate of authenticity" for them.  Yet they have nothing from the person or company who sold it to them that provides any proof or explanation of why the piece is authentic.
So there is still a very trusting public who is willing to part with their money first and then try to understand what they've done afterward.  And, of course, a lot of people willing to take advantage of these people.
8) Auction Houses of Last Resort
There seems to be more and more of a divide between the well known and/or reputable auction houses and the lower tier auction houses in 2016.  The latter have become less and less relevant – I never hear other collectors talking about them, rarely see mention of them in the mainstream media, and they operate in a bit of their own little world with a different profile of buyers and consignors.
I do check on their offerings from time to time, and have grown to not be surprised when I see pieces that are obviously not authentic as well as pieces that were passed on when the owner tried to consign them to better auction houses.
It is interesting, in that the bad pieces that are sold through these auction houses is no different from bad pieces offered for sale on eBay, except for the buyer's premiums and lack of buyer protections that eBay offers.
Will these lower tier auction houses still be in business in five years?
In the meantime and in contrast to the lower tier auction houses, online store pioneers Prop Store and ScreenUsed continue to build on the successes of their live and online only auctions.  With both companies comprised of dedicated collectors, buyers have much more confidence in their offerings, and their businesses have been growing.
7) Julien's Auctions Sets New World Record
Julien's Auctions had a huge three-day Marilyn Monroe auction at the end of 2016, and set a new world record with the sale of the "Happy Birthday Mr. President" dress worn by Marilyn Monroe.  The dress now stands as the most expensive sold – at $4,800,000 – with Guinness World Records.  So there is still growth in this art market at the high end for truly historic pieces offered at auction.
6) Profiles in History Targets Teenage Girl Market
In the past, Profiles in History would hold two to three of their massive "Hollywood Auction" events each year, boasting thousands of sci-fi, action, horror and other genre props, costumes and other production material that is popular among the majority of collectors, which tend to be men in their late 20s to early 50s.
In 2016, they held only one such event, yet had a Part II to 2015's "Glee: The Official Show Auction" and two "The World of The Hunger Games" auctions.  While the latter is science fiction, both Glee and Hunger Games quite distinctly target younger, female audiences, so it is interesting in that I don't imagine that audience has a lot of disposable income for movie props and costumes.  It will be interesting to see the mix of auctions Profiles holds in 2017.
5) More Federal Prison Sentences for Auction House Shill Bidding
Mastro Auctions was shut down in 2009 during an FBI investigation.  Last year Mastro Auctions founder Bill Mastro was sentenced to 20 months in federal prison. This year, their former president Doug Allen was sentenced to 57 months and Mark Theotikos was sentenced to 12 months for his role in their shill bidding scheme.
Will the FBI will at some point direct their attention to the entertainment memorabilia art market?  They continue to go after high profile fraudsters in the sports memorabilia market, this year targeting John Rogers and a $10M wire fraud scam.
4) Smithsonian Kickstarter for Dorothy's Ruby Slippers
In October, the Smithsonian launched a Kickstarter campaign to raise $300,000 in their preservation efforts with Dorothy's ruby slippers from The Wizard of Oz. To date, they've raised about $350,000.  They added a "stretch goal" for an additional $85,000, which will be used for conservation of their Scarecrow costume.
It is a promising development, in that important popular culture artifacts like these can secure public funding for professionally managed institutions like The Smithsonian to better preserve.
3) Fraud Lawsuit Filed Against Antiquities
Daniel Odobas has filed a lawsuit against Antiquities of Nevada (Toby Stoffa), Drew Max (Authentic Autographs Unlimited) and Stephen Rocchi (Guaranteed Forensic Authenticators) for "fraud, deceptive trade, misrepresentation, unjust enrichment, conspiracy, bad faith, breach of contract and breach of warranty".  The plaintiff claims to have purchased 33 "suspect items" for $171,900 from the defendants.
This will be an interesting one to follow, to see the result of this complaint against these individuals and their respective companies for "the massive fraud perpetrated on tourists by the sophisticated business defendants who knowingly sell fraudulent collectibles and memorabilia".
2) California Assembly Bill 1570's Autograph Anti-Fraud Legislation
In early 2016, I wrote a lengthy critique of the then proposed new "autograph anti-fraud legislation" introduced to the California Assembly.
That bill was signed into law by Governor Jerry Brown, and there has since been a vocal opposition to the law, which was poorly written and has confused the marketplace in California.
The California State Assemblywoman who was responsible for the Bill, Ling Ling Chang, lost her bid for a State Senate seat in November, so it is uncertain who will take up the responsibility of fixing the problems with the law.
For a list of all of the issues that come along with the well intended legislation, check out my lengthy analysis from January 2016.
1) End of an Era with Debbie Reynolds Passing
Debbie Reynolds passed away last week, a day after losing her daughter, Carrie Fisher.  In addition to her career in Hollywood, Reynolds famously was a pioneer in preserving artifacts from film and television, collecting costumes and props and other studio material that in many cases would have otherwise been thrown out.
Debbie Reynolds went through great lengths in her attempt to create her "Hollywood Motion Picture and Television Museum", but ultimately filed for Chapter 11 bankruptcy and ultimately sold off her collection in two auction events held by Profiles in History in June 2011 and December 2011.  The two auctions achieved new highs in terms of prices realized at auction.  Tragically, she will never see the result of the museum being put together by AMPAS.  But she was a vitally important figure in creating this art market and preserving some of the most important costumes from her era in Hollywood.
~
Jason DeBord