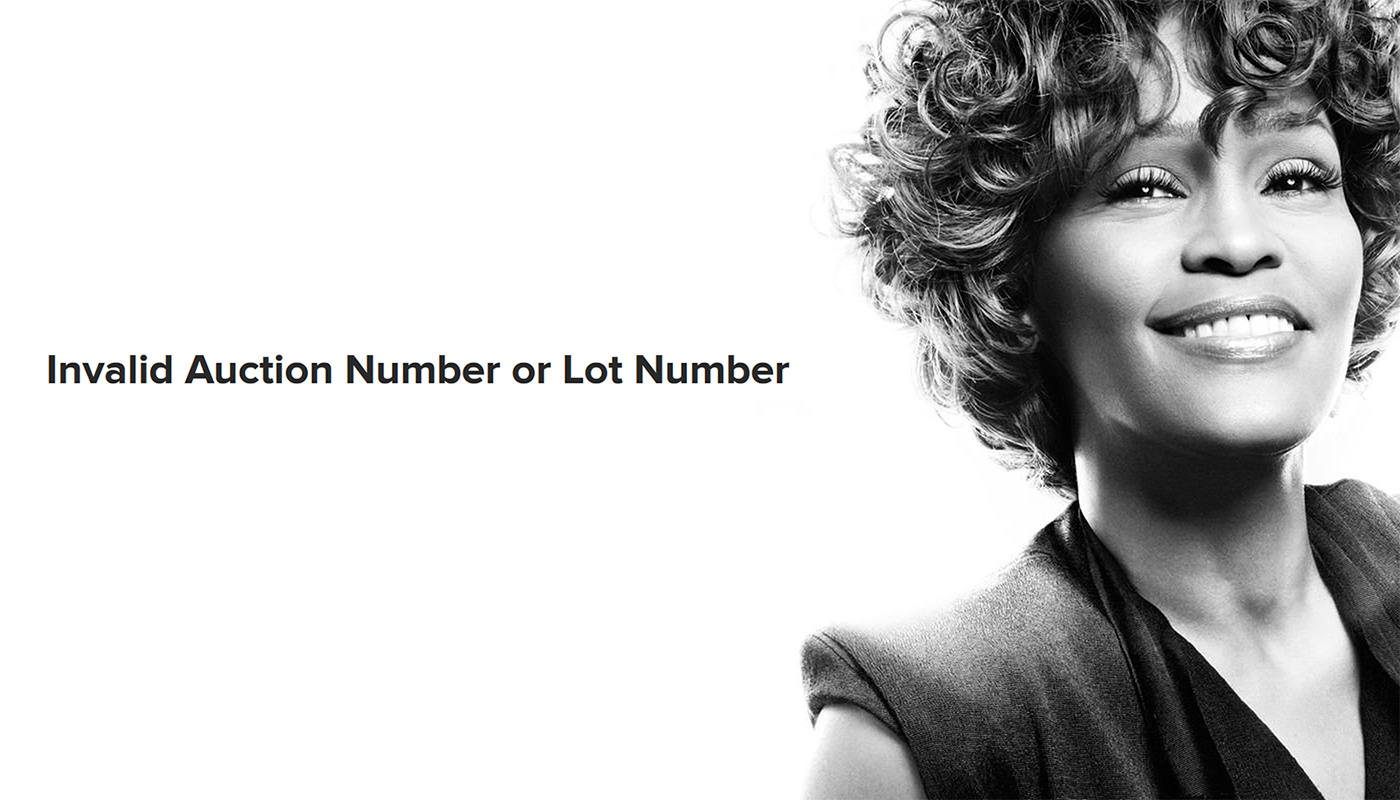 U.S. District Judge Percy Anderson issued a temporary restraining ordering blocking Heritage Auctions from selling Whitney Houston's 1986 Emmy Award for "Saving All My Love for You" at auction.  Their "Entertainment & Music Memorabilia Signature Auction – Beverly Hills" took place on June 24th and 25th.  In spite of the piece being pulled from auction and returned to the Houston family, the remaining lots of her personal property and memorabilia brought in approximately half a million dollars.  The Academy of Television Arts & Sciences had filed a lawsuit against Heritage Auctions to stop the sale of the Statue, which they contend is a loan to recipients and their families, not a gift that can be offered for sale to the highest bidder.
Per an article from TMZ, The Academy contends that the following is affixed via sticker to the bottom of all Emmy awards given between 1978 and 1994 (Houston's Emmy was awarded in 1986):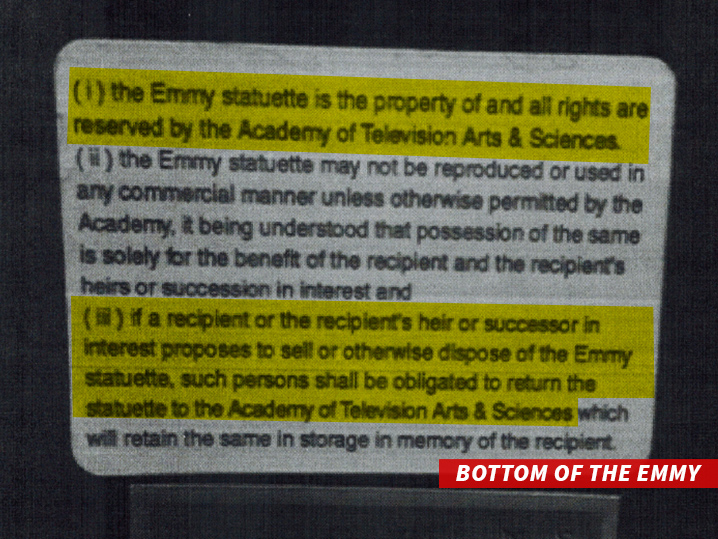 For more details, see our June 23rd article,
The Academy of Television Arts & Sciences Attempts To Stop Sale of Whitney Houston's Emmy Award by Heritage Auctions
.
Jason DeBord