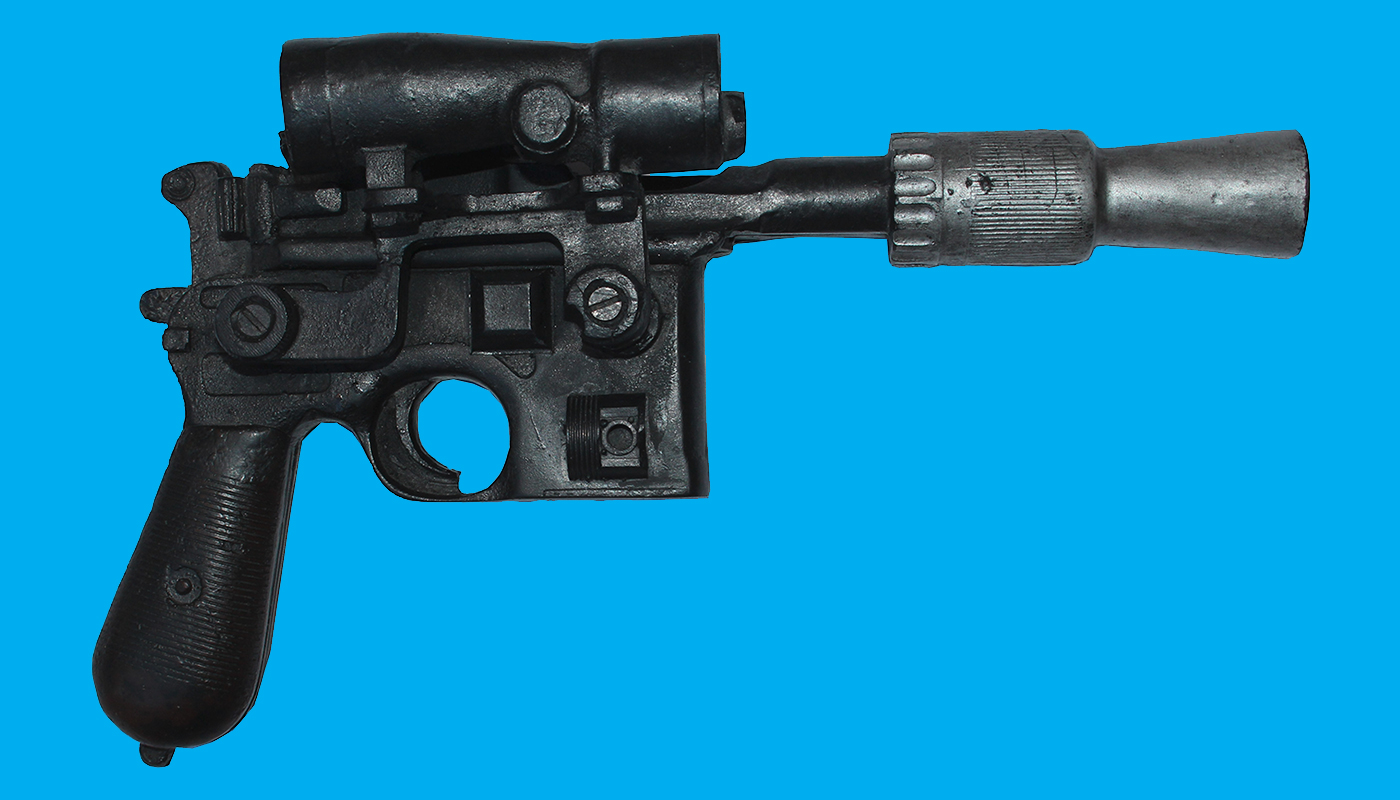 A stunt blaster prop attributed to use by Mark Hamill as Luke Skywalker in Star Wars: The Empire Strikes Back failed to attract any bids at it's hopeful $200,000 starting price in the most recent Nate D. Sanders auction last week.  Though featuring an interesting history and a prior sale at Sotheby's, as well as a lot of mainstream media attention leading up to the auction (see CNBC, CBS, Reuters, MSN, EW, Daily Mail, NBC, etc.), the "jackpot" reserve strategy employed by Hollywood memorabilia auction houses that I've frequently written about seemed to be the barrier to sale.
You can read more about the blaster on the official Nate D. Sanders website: LINK
While Profiles in History recently did exceedingly well with their sale of the Blockade Runner model in their auction last October, the Rebel Trooper Helmet in the same sale got no action with their $150,000 starting bid price.
Jason DeBord