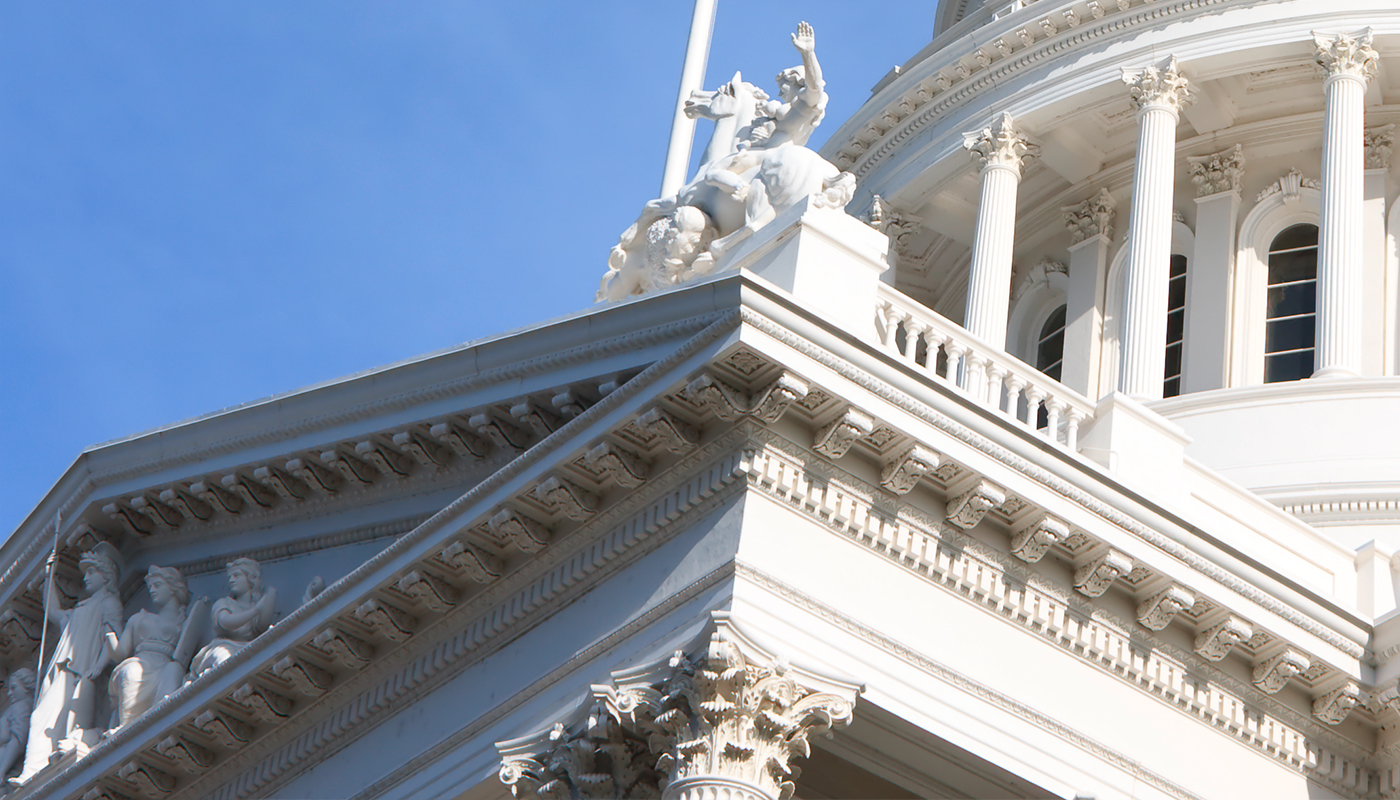 Following Mark Hamill's "hands on" approach to combating autograph fraud last month (see Revenge of the Jedi: Mark Hamill (@HamillHimself) Uses Twitter To Strike Down Memorabilia Fraud), the actor has now teamed up with California Assemblywoman Ling Ling Chang (R-Diamond Bar), who had already begun work on AB 1570, which would require certificates of authenticity (COAs) for autographed memorabilia sold in California and/or to Californians.  I'm particularly interested in these developments as I've been writing about the mechanics about COAs and issues regarding guarantees and warranties as well, and of course the rampant fraud in the marketplace as a result of criminals using worthless COAs as a tool to sell fraudulent memorabilia.
You can read the proposed legislation for yourself at legalinfo.ca.gov: LINK
In my own review of the Assembly Bill, here are points of note:
The law would apply to any autographed collectible with a value of $5 or more, sold to a "consumer" (purchased "for personal, family, or household purposes") by a "dealer" ("who is in the business of selling or offering for sale collectibles in or from this state…" – or – "a person who by his or her occupation holds himself or herself out as having knowledge or skill peculiar to collectibles…" – or – "an intermediary" of the former -or- "an auctioneer who sells collectibles at public auction" -or- "persons who are consignors or representatives or agents of auctioneers" -or- "a person engages in a mail order, telephone order, or cable television business for the sale of collectibles".
The variety of persons and businesses who would fall under the umbrella of "dealer" is quite broad, especially since "person" is later defined as "any natural person, partnership, corporation, limited liability company, company, trust, association, or other entity, however organized".
The crux of the bill is with regards to "dealers" issuing a certificate of authenticity with any autographed collectible (valued more than $5):
Whenever a dealer, in selling or offering to sell to a
consumer a collectible in or from this state, provides a description
of that collectible as being autographed, the dealer shall furnish a
certificate of authenticity to the consumer at the time of sale. The
certificate of authenticity shall be in writing, shall be signed by
the dealer or his or her authorized agent, and shall specify the date
of sale. The certificate of authenticity shall be in at least 10-point
boldface type and shall contain the dealer's true legal name and
street address. The dealer shall retain a copy of the certificate of
authenticity for not less than seven years. Each certificate of
authenticity shall do all of the following:
There are a number of related requirements that would be part of this COA, including an express warranty, the date and location signed (or the name and address from the third party from whom it was obtained), include an identifying unique serial number.
Most interesting to me is that the proposed legislation has "teeth":
Any consumer injured by the failure of a dealer to provide
a certificate of authenticity containing the information required by
this section, or by a dealer's furnishing of a certificate of
authenticity that is false, shall be entitled to recover, in addition
to actual damages, a civil penalty in an amount equal to 10 times
actual damages, plus court costs, reasonable attorney's fees,
interest, and expert witness fees, if applicable, incurred by the
consumer in the action. The court, in its discretion, may award
additional damages based on the egregiousness of the dealer's
conduct. The remedy specified in this section is in addition to, and
not in lieu of, any other remedy that may be provided by law.
While I applaud the effort to create a framework with which to protect consumers, it is inherently problematic.
The Original Prop Blog focuses on all film and television production memorabilia, so "autographed collectibles" is a very small subset of what we discuss here (and much of the fraud that occurs in this broader collectibles art market is not related to autographed memorabilia).
Having said that, there are many issues pertaining to certificates of authenticity, which often serve as a useful tool for fraudsters to take advantage of consumers, rather than an instrument that protects them.
I've written probably well over 100 articles over the past decade about certificates of authenticity specifically…
From fake Ellis Prop COA reproductions made to sell non-authentic items to fake items with "Dazinger Collection" COAs from Estree Props to fake items with forged Warner Bros "DNA Authentic" COAs to worthless COAs made by eBay memorabilia dealers to inconsistent authorizing signatures on COAs from supposedly the same individual to Premiere Props and their attempt at "DNA" COAs to worthless COA overkill to fake, do it yourself Universal Studios COAs to endless Superman costume COAs and LOAs t0 the infamous Planet of the Apes Statue of Liberty Prop (not from Planet of the Apes) to eBay dealers operating what amounts to a fake COA factory…  The Los Angeles Times even did their own front page feature on my investigation into rampant fraud by one dealer via fake memorabilia sold on eBay on the basis of their worthless COAs.
So the question is, if put into law, how would this proposed legislation change the marketplace in California?
Would the marketplace be better or worse?
My own opinion is that it would be a mixed result.
The biggest problem is enforcement.  There is no oversight in the marketplace, so the only mechanism with which this law could be enforced is if a victim files a costly lawsuit against a dealer who has already defrauded him or her.
If – as I've seen over the years – someone is out to defraud people, it would be difficult to impossible to get recourse.  The court system is imperfect, and even with small claims court, going through the trouble of securing a judgement does not guarantee that judgement will ever be collected.
More, there are already countless fake COAs circulating in the marketplace, and if a victim of a fake piece of memorabilia resells it, and there is no way to track back to the original fraudster… then what?  Does Victim #2 take Victim #1 to court and get a judgement against him or her for 10X damages, making Victim #1 even a bigger victim?
So even with no oversight on the front end (prior to purchase) and a challenging/flawed avenue of recourse through the court system, maybe the very implementation of such a law would serve as a deterrent to fraudsters?
There is a chance that some fraudsters would be dissuaded from selling fake autographs…  at least in California or to California residents.  But they'd probably instead sell fake entertainment memorabilia that is not based on autographs (the majority of what is covered on this website).  Because the motivation of these criminals is to defraud people and take their money – if doing so with fake autographed memorabilia is more risky, they aren't likely going to go get a real job and go legit – they are going to find a different manner in which to do crime.
I do like the idea of COAs that list the real and true name and contact information of the seller.  There is no real downside to that part of the proposition.  Information is power, and verifiable information is that much better…  but implementing a new law and expecting the marketplace to be immediately up to date and "fit" the law and intention behind the law is not possible.
Even companies and dealers that are legitimate have sold countless pieces of memorabilia into the marketplace over decades that cannot be reconciled with the requirements of this proposed law…  so how would that work?  Would the pieces be devalued because they could not legitimately be resold within the state of California (or to Californians)?  Or would a new set of rules just make California not worth dealing with going forward (for buyers and sellers)?
I appreciate the intent of the proposed law, and the efforts to do something to combat fraud…  but I think this could potentially create more problems than it solves.  And the bigger problem is that collectors want to believe what they are buying is legitimate, and can be their own worst enemy, which no amount of legislation can fix.  And even if a new law is "on the books" so to say, how many will completely ignore it, if they even have opportunity to learn of it in the first place?
More, in a civil complaint, providing something is "fake" can often be more challenging than proving something is "real".  As I've mentioned in past features, I would argue that there are three categories – proven authentic, inconclusive, and proven fake.  If a customer brings a complaint against a dealer, what happens if neither side can "prove" to the court's satisfaction that a piece of memorabilia is neither authentic nor fake?  Would the customer then be liable for the dealer's legal fees?
And who is an autograph "expert" anyway?  I was contacted by the former employee of an autograph dealer who is a court witness and expert, and he claimed that this expert would forge celebrity autographs on memorabilia right in front of him.
I'm not as familiar with the sports memorabilia field, but reading Hauls of Shame, there are some alarming reports about some of the principals at the highest profile authentication companies in the business… from James Spence of JSA submitting a letter to the judge in the Mastro Auction case asking for leniency in the prison sentence for former CEO Bill Mastro (who plead guilty to fraud, with Spence claiming that Mastro was  responsible for "pioneering" the "standard of integrity in the autographed memorabilia business") to $50,000 in PSA/JSA authenticated memorabilia recently being pulled from auction… who exactly would be qualified to testify in court as to the authenticity of an autograph (save, perhaps, the celebrity or public figure who purportedly made it, if still alive and available)?
In practice, what the law seems to amount to is that someone defrauded in the purchase of autographed memorabilia can get their court costs and 10X damages back.  But if someone could prove that they've been defrauded in a civil complaint – sans the law being in effect – is that not possible anyway?  Without this law being in effect?
I'm not sure what the answer is, but I'm pretty confident that this new law will not solve the problems that collectors face with regards to the rampant fraud and negligence in the marketplace, as well as collectors' own lack of due diligence in buying and selling memorabilia.
My own opinion is that law enforcement is the more productive solution, but I don't see that happening on a wide scale.  The economy is poor and thus law enforcement budgets are not what they should be – helping citizens with the loss of "disposable income"… with regards to esoteric disputes over what is "real" and "fake" with memorabilia… will never be a priority.  And again, the proving "fake" can be a challenge, though possible.  Currently, law enforcement makes some big profile arrests and prosecutions (like the aforementioned Mastro Auctions case), but it seems to be limited to sports and few and far between (though just today a man was charge in a $2.5 million dollar fraud scheme related to sports memorabilia).
Of course, the best and easiest solution is for collectors to be discerning buyers – don't take things at face value, research claims made by dealers, research the reputation of dealers, connect with other collectors and share information, and assume something is not authentic unless proven to be without a doubt – prior to buying it.  Due diligence and research and being skeptical goes a long way.
Jason DeBord