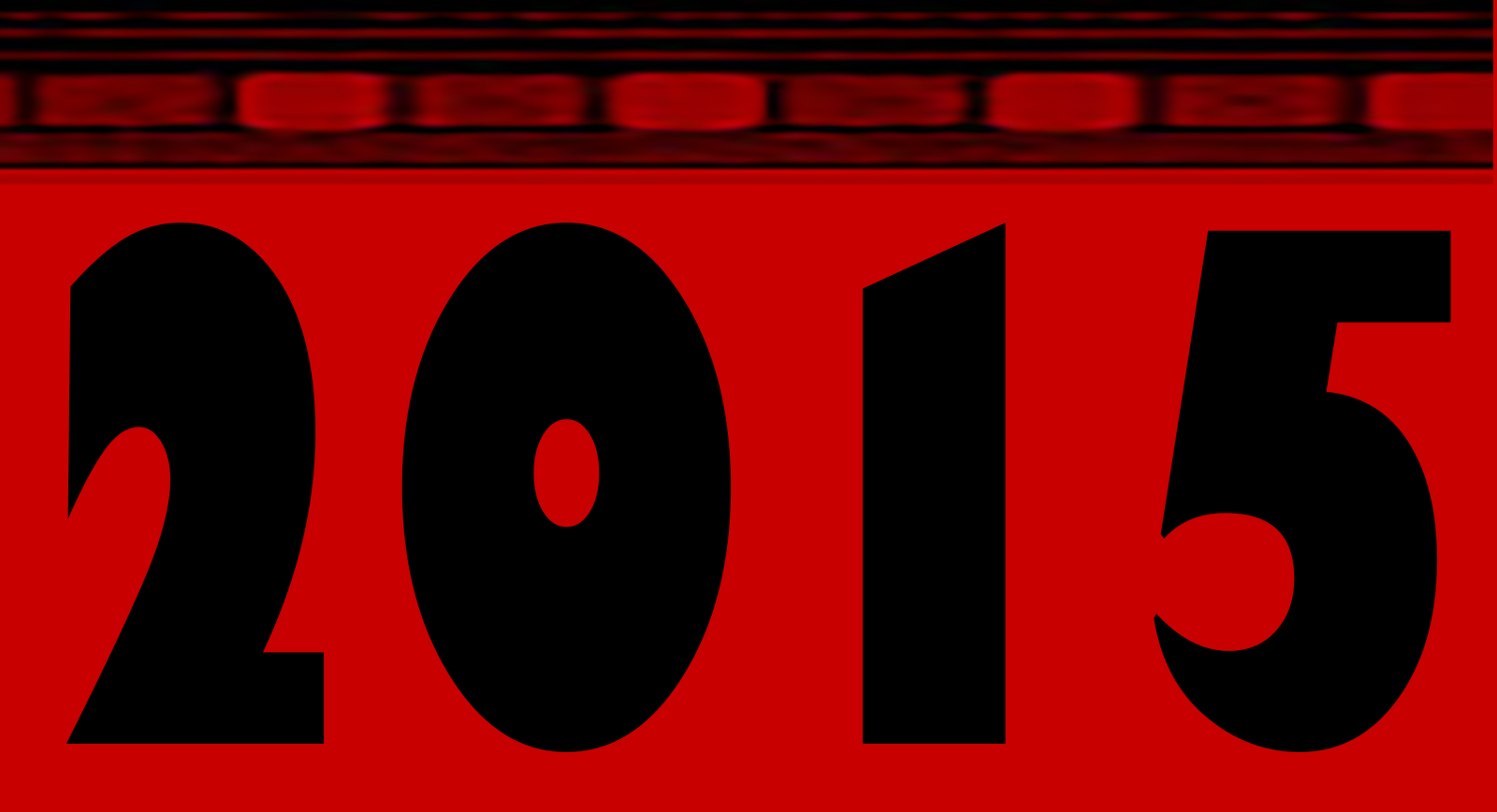 As per tradition, (see 2007 Year in Review, 2008 Year in Review, 2009 Year in Review, 2010 Year in Review, 2011 Year in Review, 2012 Year in Review, 2013 Year in Review, 2014 Year in Review), what follows is an editorial featuring my personal observations and opinions with regards to the business of buying, collecting, selling, and preserving original pop culture artifacts.  A look back at interesting trends, developments, and news stories from 2015.  As is always the case, this is a completely subjective exercise, and merely touches on the developments and events that relate to the hobby.
2015 was mostly a continuation of 2014…  more of a business as usual year with not too much happening by way of surprises.
10) The Academy Museum of Motion Pictures – Another Year Closer
This project continues to come together in the background, with little fanfare.  This will be a big deal (hopefully) when it finally goes public, but it will take a while still.  Greenlit in late 2012, the construction project was finally approved in late 2015 and it is expected to open in 2017.  The biggest potential impact in 2016 is that perhaps they will participate in public auctions to acquire material for this museum.
9) $1 Million Dollar Reward for Dorothy's Slippers
It was 10 years ago that one of the surviving pairs of ruby slippers from The Wizard of Oz were stolen from The Judy Garland Museum.
In August of last year, the mainstream media reported that an anonymous benefactor had offered up a $1 million dollar reward for information leading to the recovery of maybe the most iconic piece of Hollywood memorabilia ever created, though Newsweek questioned whether this person or persons existed after the cancellation of an interview.
Two other pairs of original ruby slippers that have been saved include a set donated to the Smithsonian's "Natural Museum of American History" (which Oprah Winfrey smashed together on her original TV series) and a set purchased from Profiles in History by Leonardo DiCaprio and other "angel donors" and gifted to the Academy of Motion Pictures Arts & Sciences' "Hollywood History Museum".
These iconic slippers have taken on a story and life of their own… will they ever be recovered?  Will the story behind them ever be revealed?
8) Heritage Brings Sylvester Stallone to Auction
Heritage Auctions scored one of the most exciting single consignor events of the year with their Stallone: The Auction event in December.  While they estimated a $6 million dollar total and ultimately reached just half of that, part of that is attributable to several of the high ticket items being passed over due to the high reserves and estimates.
The sweet spot for much of the key material that did sell seemed to be in the $30K-$60K range:
John Rambo's Poncho from "First Blood": $60,000
A Pair of Boxing Trunks from "Rocky IV": $57, 500
A Pair of Boxing Trunks from "Rocky IV": $51,250
1980 Muhammad Ali Training Gloves: $47,500
Rambo's Iconic M65 Army Jacket from "First Blood": $45,000
Dolph Lundgren Costume from "Rocky IV": $45,000
The Black Leather Jacket from "Rocky III": $43, 750
Carl Weathers Iconic American Flag Light Up Costume from "Rocky IV": $43,750
The Iconic "Tiger" Jacket from "Rocky II": $42,500
The Iconic Sweatsuit from "Rocky Balboa": $37,500
A Shearling Jacket from "Rocky IV": $32,500
A Boxing Robe from "Rocky IV": $31,250
A Pair of Monumental Handpainted Banners from "Rocky": $30,000
A Set of Costume Armour and Prop Gun from "Judge Dredd": $30,000
1980 Muhammad Ali Training Worn Headgear: $30,000
A Pair of Boxing Trunks from "Rocky III": $30,000
Obviously, the most popular items came from the franchise that helped to make Sylvester Stallone one of the most beloved action stars of our era, Rocky.
Only one piece sold north of $60,000, the black leather jacket from the first Rocky film, which realized $149,000.
Trying to figure out what didn't sell is a little challenging, post auction.  There is a "Prices Realized" report, but when you search on the lot numbers of the items that didn't sell on the official site, it shows no results.  However, with some digging on Google, you can back into some of the pages, but the original pre-sale estimates seem to be scrubbed post auction.
Regardless of the sale results, this auction was a big deal, as Stallone is an icon in contemporary film, and all of the items came directly from his personal collection (and thus the provenance was impeccable overall).  Definitely a good thing for this art market.
7) To Sell Or Not To Sell…  Auction Houses and the Andrew Ainsworth (Not a) "Prototype" Stormtrooper Helmets…
In my 2014 "Year In Review", #3 on my list was "An End To The Andrew Ainsworth "Prototype" Stormtrooper Helmets?".  Apparently not.
With all of the fervor over Star Wars this year, unresolved issues about what these helmets really are – and aren't – wasn't enough to stop a few auction houses to continue to offer for sale these "Prototype" Stormtrooper helmets with Andrew Ainsworth provenance that I've been writing about since June 2008.
In spite of debate and controversy about the origins and legitimacy of these helmets as "prototypes", they have been sold publicly for significant sums of money (many thousands of dollars a piece) for years, though that has been in decline.
In March of 2014, online auction dealer Nate D. Sanders offered one for sale in one of their monthly auctions with an opening bid of $7,500, and it passed with no sale. It was then moved to eBay with a $15,000 "Buy It Now" price.
Christie's put a different one up for auction in their June 2014 sale, and subsequently withdrew the piece from the auction.
Nate D. Sanders put theirs up for auction again in one of their monthly sales in July 2014, and ultimately pulled their piece from their own auction.
Fast forward to 2015, and Profiles in History put one in their most recent Hollywood auction (dropping the "prototype" terminology for "ridgeback"), where it passed with no sale.  A few months later, Ewbanks tried their hand at selling the one rejected by Christie's the year prior (calling it "not a prototype" and including a letter from its maker, Andrew Ainsworth, in which he calls it a prototype) and did better, selling it for £3,500 GBP.
I suppose as long as people are willing to pay good money for these, certain dealers have no qualms about selling them.  But it is interesting to see who has decided not to sell them and who is going forward by placing them at auction (and how they approach the provenance).
You can read all of the past features on these pieces on the Original Prop Blog here: LINK
6) Mastro Auctions Founder & CEO Receives Prison Sentence for Shill Bidding
The ongoing saga with defunct sports memorabilia auction house Mastro Auctions continued in 2015.  Following the FBI investigation into the auction house and "disgraced sports memorabilia pioneer" Bill Mastro, Founder and CEO of Mastro Auctions, U.S. District Judge Ronald A. Guzman sentenced Mastro to 20 months in prison.
The auction house was shut down in 2009 during the FBI investigation.  Mastro plead guilty to shill bidding and mail fraud and admitted to trimming/altering a high value trading card to increase it's value.
Given than we are now in 2016, it shows how long this ordeal has been going on, though there is certainly some consequences for this auction house and its principal for wrongdoing.
It will be interesting to see if something similar happens in the entertainment memorabilia art market at some point in the future.
5) Auction Houses, Competition, Consignors, and The "Jackpot" Reserve
Profiles in History held the original Debbie Reynolds auction in June 2011 and it was a massive success in terms of prices realized and the bubble it helped to blow up.
"Jackpot reserves/estimates" have been an ongoing and prominent feature in the auction market since that original Debbie Reynolds sale event. This trend of ever increasing "jackpot" reserves and estimates involves making the minimum acceptable bid very, very high; so high and hopeful that one successful bid would be a "win" for the consignor, rather than letting the market compete with bidding to determine the true fair market value.
A result of the "jackpot" reserves that many desirable collectibles go unsold at auction, because the price of entry exceeds what any collector would pay as a final value or price.  A consequence is that rather than fair market value being determined in these cases, we instead learn what people are NOT willing to pay for the item; what it is not worth.
Profiles in History had just one big Hollywood memorabilia auction this year – their massive "Hollywood Auction 74" – which took place September 29th, September 30th, and October 1st.  As the auction house holding the biggest events of such material and in many cases realizing the highest prices, they continue to serve as a barometer for a large segment of the marketplace.
This was the big Hollywood memorabilia sale for Profiles in History in 2015, though in the past they would do three a year.  Now we have just one massive sale.  There were many high end, five and six figure pieces that were passed with no sale, due to the high reserves (like with Heritage and their Stallone auction).  So with Profiles, Heritage, and other auction houses, the "jackpot" reserves were alive and well in 2015.
All in all, there is a culture created around auction events that is a struggle between hopeful consignors (who often dream of unrealistic prices for their items at auction) and jaded bidders (who obviously want to pay as little as possible, or at least a "fair" market value), with the auction house as middle man.
The auction business is a competitive business, with several viable options/outlets for people looking to sell items at auction.  As such, auction houses are in a position of negotiating reserves and estimates with potential consignors – high enough to entice them to contract with them and consign their items but low enough to make a sale.  Though, in some cases, I imagine that an auction house will bring in items on consignment with reserves that they know will make a sale impossible, but maybe they take it on to prevent the competition from getting it, or to attract media attention with an interesting item.  But it can chip away at one's confidence in an auction house when you see lot after lot passed with no bids and/or insufficient bids a reg flag for an auction participant.
It will be interesting to continue to monitor this and see how it evolves in 2016.
4) Rock 'N Roll Breaks Records – or – Music Memorabilia vs Film & Television Memorabilia
While Julien's Auctions (disclosure – I do work for them as a consultant and they are an advertiser on this website) does a large amount of business in Hollywood memorabilia (much more "classic" than "contemporary"), they continue to drive huge success with their Rock 'N Roll auction events, perhaps finding a new high point with their Ringo Starr auction in December and their general Rock 'N Roll sale held the month prior.
While the connection with being on topic with the mission of this website (with an emphasis on film and television memorabilia) is slight on its face, it is relevant in the scope of trends in overall pop culture and entertainment memorabilia at large.
It doesn't get much bigger than The Beatles (with just Elvis and Marilyn Monroe perhaps being in the same category), and their "Property from the Career of Ringo Starr" was a huge event that resulted in tremendous mainstream interest (with both the media and the masses).
While interest and values in high end film and television memorabilia can be impressive, if fluctuating, the rock and roll category seems to be more consistent and established.
Of course, The Beatles transcend music, with key television crossover (like the historic Ed Sullivan appearance) and film production (A Hard Day's Night).
There definitely appears to be steady growth in the rock and roll memorabilia market, going by the results of the November (Icons and Idols: Rock n' Roll) and December (Property from the Collection of Ringo Starr & Barbara Bach and Property from the Career of Ringo Starr) events held by Julien's Auctions, with several world record breaking sales:
John Lennon's original 1962 J-160E Gibson Acoustic: $2,410,000
The Ed Sullivan drum head: $2,125,000
Ringo Starr's 1963 Ludwig Oyster Black Pearl Drum Kit: $2,200,000
Ringo Starr's UK #1 Pressing White Album: $790,000
Comparing Profile and History's sale of the Blockade Runner miniature model for what seems like an astonishing $450,000 (a record for the most paid for a Star Wars item), it is absolutely dwarfed by what is happening in the rock and roll art market, with a record pressing selling for $790,000 (a record amount as the most paid for a vinyl record).  You would think that the first prop seen on screen in the first Star Wars film (in a banner year for the franchise) would blow away one of thousands of copies of a mass produced album (even number 0000001), but (sans crazy reserves) the market dictates values, and this is an interesting comparison for where things stand today in film production memorabilia vs. music memorabilia.
I think this reflects that while some current day values of original film and television memorabilia can be overvalued in today's market, there is a tremendous amount of room to grow long term.  Film and television as an art form is as beloved as music, but on the high end collecting side, film and television still has some catching up to do, going by this year's auction results.  Though the poster collecting market can be staggering as well, though I don't frequently follow these results.  In the big scheme of things, the pool of buyers and collectors of original film and television production material still seems to be in early development, and in the dozen or so years I've followed it, it has grown exponentially.
3) John Tarter / L.A. Prop & Wardrobe / eBay's "jnsmcmahan" and "jsnent"
I received several e-mails in recent months pointing me to the obituary of John Tarter of Nampa, Idaho.  It would appear to be the same John Tarter associated with L.A. Prop & Wardrobe, the eBay accounts "jnsmcmahan" and "jsnent", and a number of other dealer outlets for supposed vintage film and television props.
John Tarter was the subject of a fraud investigation by WFAA-TV in Dallas regarding a "systematic misrepresentation of provenance" with items consigned to Heritage Auction Galleries in 2008.  Heritage subsequently filed a lawsuit against him, with The Houston Chronicle claiming that the lawsuit alleged "fraud, negligent misrepresentation and breach of contract".
John Tarter also issued a Certificate of Authenticity and letter attributing a Statue of Liberty prop to Planet of the Apes (1968), when in fact it was made for and used in The Terminal (2004).  The prop was famously portrayed on the cover of the Profiles in History 28 auction catalog in August 2008.
I can't tell you how many phone calls and e-mails I've received over the years from individuals claiming to be customers of John Tarter, upset and claiming to have been sold an ordinary item falsely attributed to use in film or television productions and seeking recourse.
Taking a look at the eBay feedback for "Top-Rated" sellers jsnent and jnsmcmahan, both accounts now appear to have gone dormant.
See all related articles on the Original Prop Blog here: LINK
2) Authentication for The Masses
This rates high on my list because I get several calls a week to daily calls from people seeking authentication assistance.  This area remains probably the biggest weakness in this art market, as it can be problematic at every level (dealer/auction house, collector/buyer, etc.).  But awareness and interest continues to increase, and even Mark Hamill is trying to help out.
On a personal level, I had an opportunity to participate in an episode of Pawn Stars, which was broadcast in 2015.  I was brought in to give an opinion on a prop rocketship model that was attributed to the 1930s-era Flash Gordon serials.  I wrote about my experience being involved in the production of the show, and after the episode aired, the same prop model was listed for sale on eBay for $110,000 (with no takers).  I feel that the show can be used to assist the marketplace by memorializing an opinion on a piece of memorabilia, which can thereafter be used as a resource to collectors/buyers for consideration and further discussion. The show has a huge, worldwide audience, so it reaches a large number of people, and just the process about employing scrutiny in an approach to considering the provenance and authenticity of film and television memorabilia is valuable.
1) The Year of Star Wars
There was crazy levels of hype leading into 2015, and at the end it never slowed down.  The new Disney/J.J. Abrams product is out in theaters now (see my sort of review) and appears to be as successful (depending on how you define success) as most hoped it would be.  You can't turn on the television without seeing several commercials in every break using the brand to sell all manner of things, or walk into any retail store without seeing tie-ins at every turn (even The Force Awakens CoverGirl mascara!).
Why does this matter?  Original production artifacts from the Star Wars franchise have long been among the most popular for a certain generation of collector, so with this reboot of the franchise and marketing machine, it will undoubtedly have an impact on this collecting market (i.e. higher prices and more demand and interest), which also tends to bring in new collectors, who then become interested in material from other properties…  so an ancillary effect is that it will in some ways grow the art market, which is a mostly positive thing.
~
All in all, every year in this art market is interesting, and it is fascinating to watch all of the moving parts to see what happens next.  At this point, nothing surprises me.
Jason DeBord