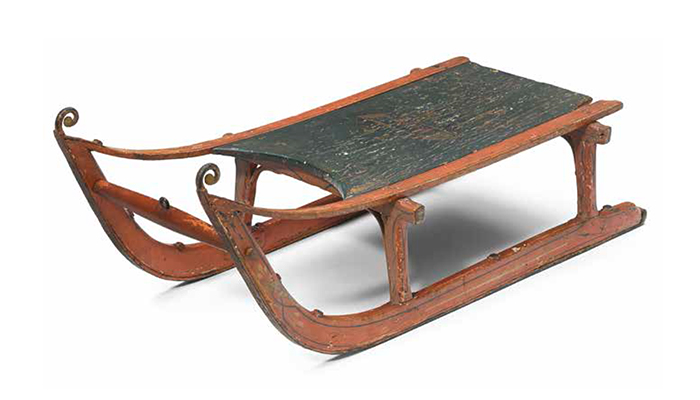 Next month, Bonhams will be holding their follow-up to their annual auctions as curated by Turner Classic Movies (see 2014's "There's No Place Like Hollywood" and 2013's "What Dreams Are Made Of: A Century of Movie Magic").   This year's auction will be held on November 23rd, again in New York, with public previews in Los Angeles (November 5-8) and New York (November 20-23).
With an emphasis on classic Hollywood, there are a number of highlights including property from The Estate of Natalie Wood, a Judy Garland "Dorothy" dress from The Wizard of Oz, a Golden Ticket from Willy Wonka & The Chocolate Factory, a Marilyn Monroe suit from Gentlemen Prefer Blondes and saloon gown from River of No Return, Property from the Collection of Kim Basinger, Steve McQueen's racing suit from Le Mans, a set of rare Casablanca scripts, props and costumes from Ben-Hur, and rare artifacts from Citizen Kane, including a "Rosebud" sled.
Taking a cue from Profiles in History, some of the lots have adopted the "jackpot" estimates philosophy, telling the market what (they hope) things are worth, rather than letting the market dictate value ($60,000-$80,000 for a Dick Tracy watch?).
The online auction catalog for the sale can be viewed and/or downloaded at Bonhams.com: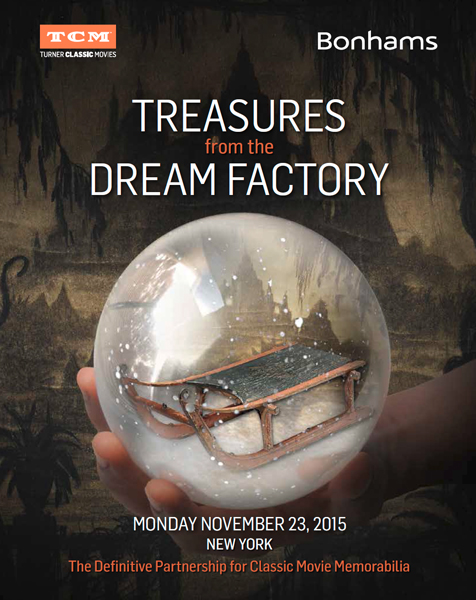 Below is a video promo for the sale:
Jason DeBord