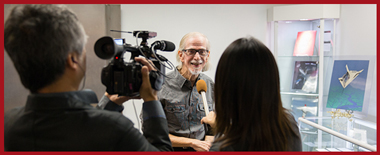 So I was very busy last week with activities and events related to Colin Cantwell, who I helped to consign his memorabilia collection to Julien's Auctions.  I attended the VIP preview last Wednesday night, organized a meet and greet Friday, and was present to watch the auction unfold first thing Saturday morning.  I thought I would share some thoughts about this experience, as well as some photos I took last week.  And, as I expected, with the rare memorabilia becoming public (including the never before seen concept artwork and my interviews with Mr. Cantwell over the summer), so new information came as a result of work from other fans (all exclusively from Star Wars).  Colin Cantwell famously made the first prototype models for George Lucas back in 1974/1975; the first realizations for the X-Wing Fighter, the Y-Wing Fighter, the Tie Fighter, the Star Destroyer, the Death Star, the Landspeeder, the Sandcrawler, and the Millennium Falcon, as well as the T-16 Skyhopper.
Icons & Idols VIP Reception
This was held last Wednesday night, and was the first time I got to see the display for the Colin Cantwell Collection, which looked fantastic.  Not all items were present (there was a lot of artwork and displaying all if it would be impractical), but the highlights gave an idea of the scope of his work in film and science.
It was also gratifying to see that some of Mr. Cantwell's family were able to make it out to the event, and I enjoyed meeting with them as well.
Mr. Cantwell seemed quite thrilled from the display and the attention of those who were interested in talking with him about his work.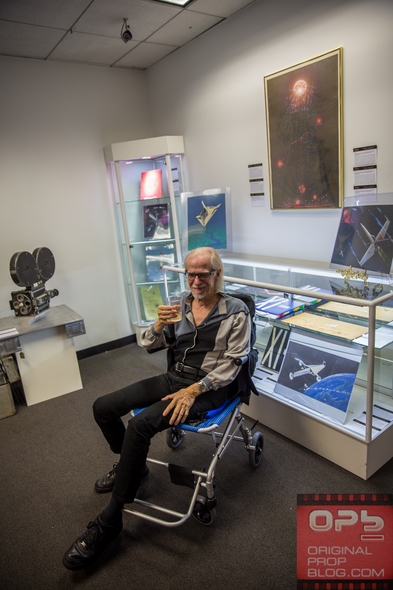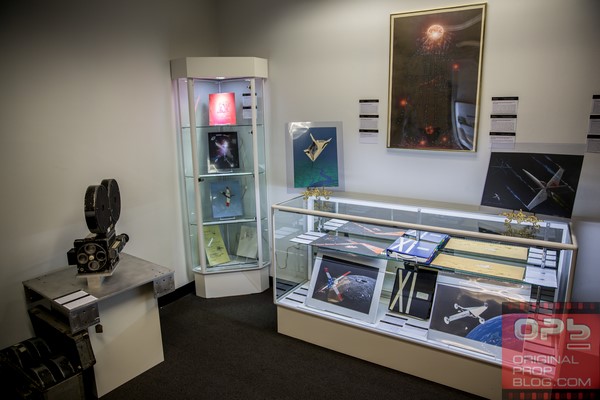 Colin Cantwell-Fan Meet & Greet
A group of serious Star Wars autograph collectors got in touch with me as a result of my articles on Colin Cantwell, inquiring about the possibility of arranging for a special autograph session.  I was able to make this happen, and had a great time watching them have Mr. Cantwell sign all manner of impressive Star Wars collectibles.
I marketed this meet and greet here on the Original Prop Blog, so other fans arrived later in the day and I enjoyed meeting and talking with them, as did Mr. Cantwell.
I was fascinating watching Hector Cruz and AJ Nesselrod with their amazing organization skills in working through their group of memorabilia collected from others in their group…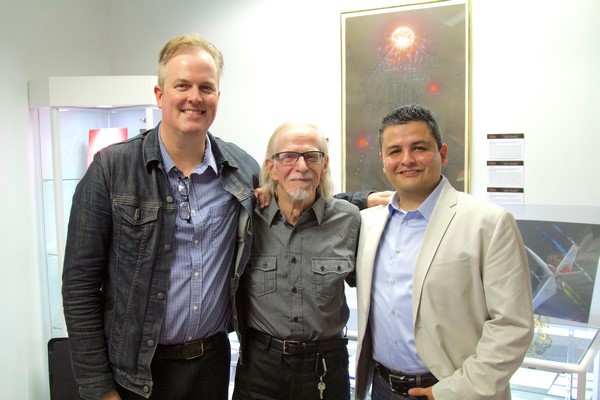 AJ Nesselrod, Colin Cantwell, Hector Cruz
Below are some more photos I took during the meet and greet: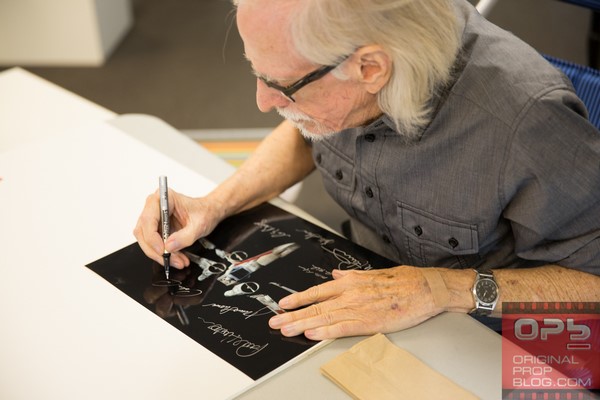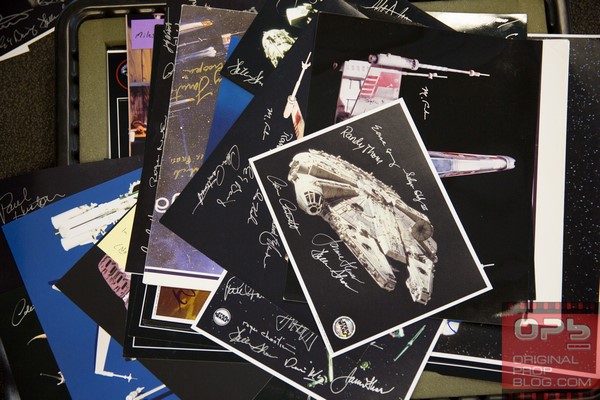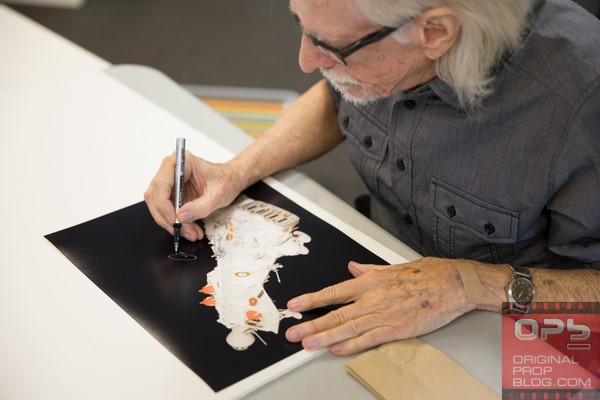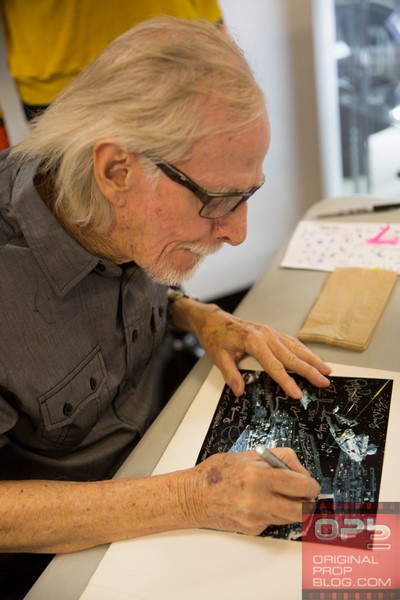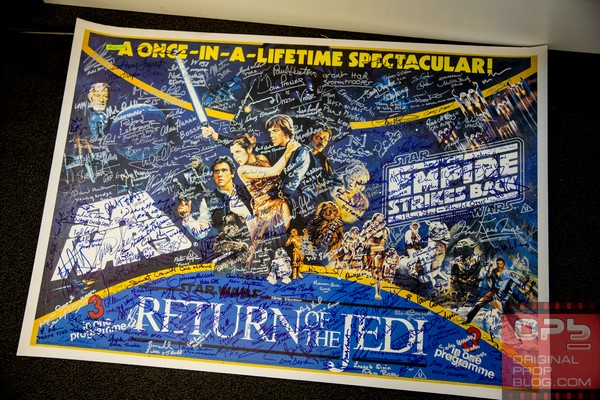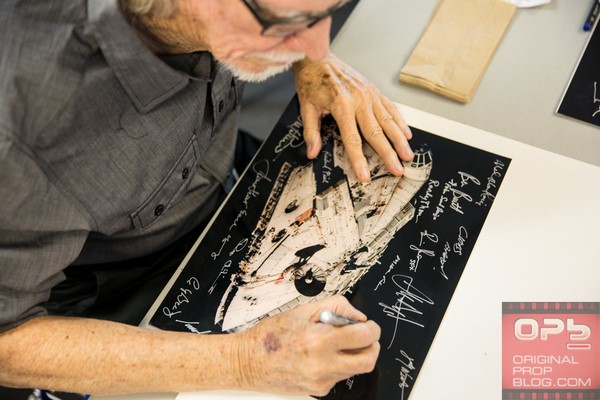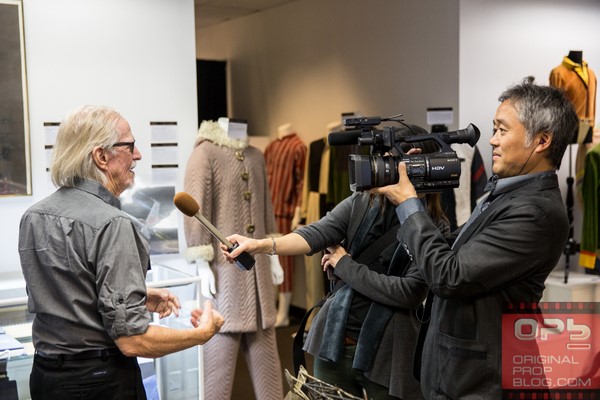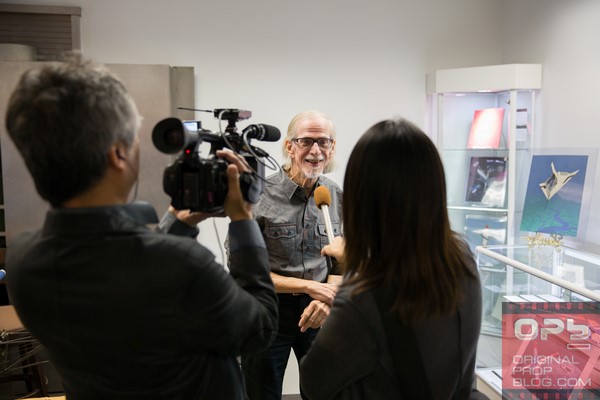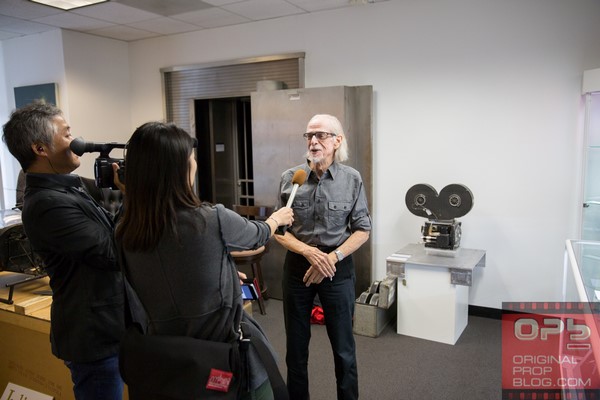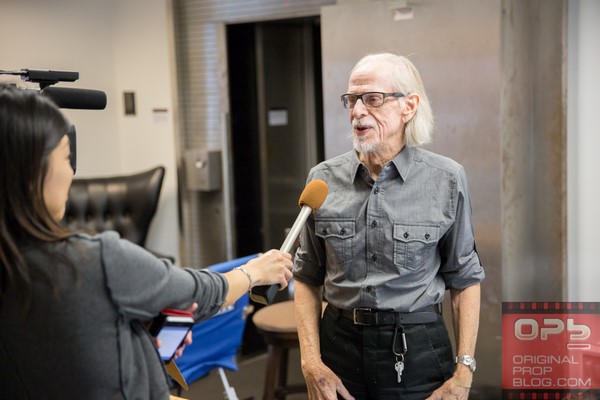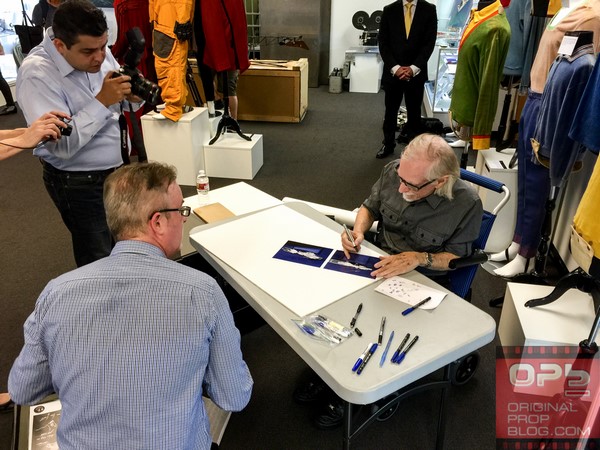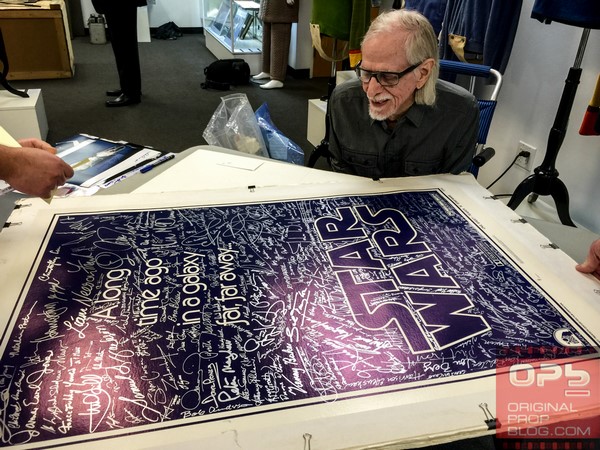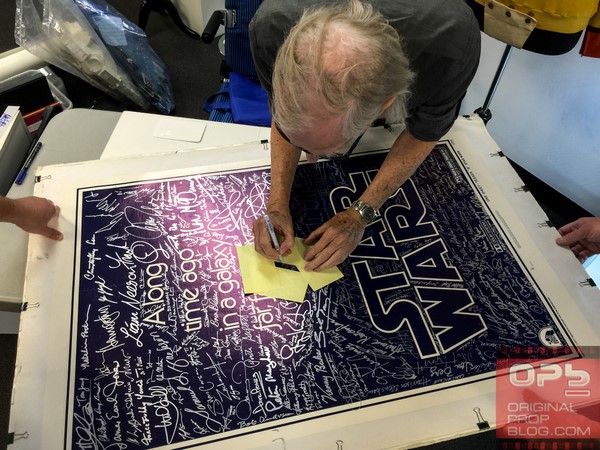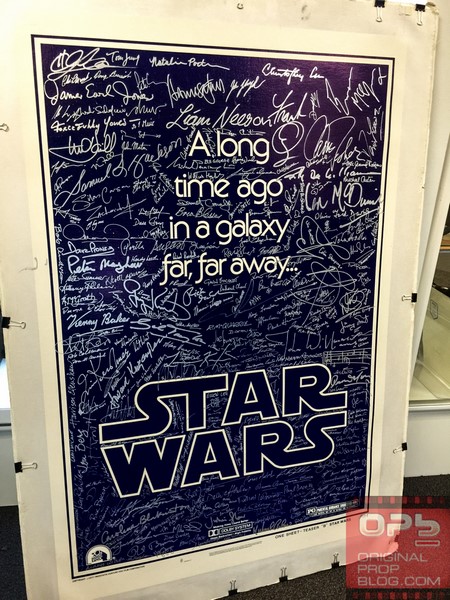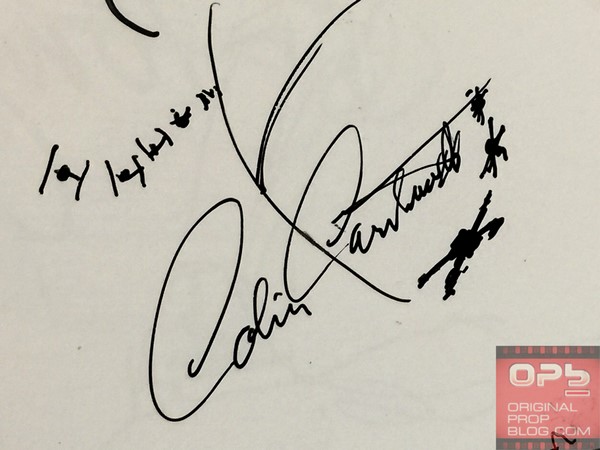 Julien's Auctions: The Cantwell Collection
I wasn't quite sure how well the auction would do in terms of prices realized and values, but I certainly recognized the value of the artifacts.  My expectation was that the pieces would collectively hammer for around $100,000 (before buyer premium), and my guess was fairly close, as it ended up realizing $94,200.
Of course, the color Star Wars concept artwork proved most popular, but a few of the "sketch" lots did just as well.
The first item up for bid was the original screenplay from January 1975, titled "Adventures of Starkiller (Episode One) "The Star Wars" by George Lucas".  This was hand notated as "Copy #4", and featured cover art never before seen in connection with Star Wars.  I was never able to identify it, though wondered if it was perhaps commissioned work from Alex Tavoularis, or speculated that perhaps it was "borrowed" from some unknown source.  This script sold for $6,500 at auction.
Following the auction, one of the collectors I met at the meet and greet – Steven York – was able to identify the artist and source…  The artwork was by Esteban Maroto, from a 1972 Flash Gordon tribute to Alex Raymond.  Below you can see the Esteban Maroto artwork on the left, and the Star Wars screenplay cover on the right: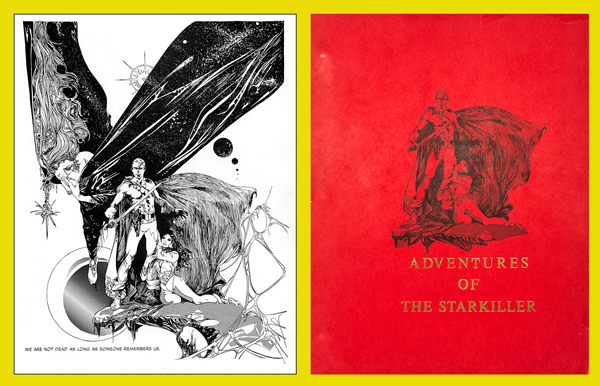 Additionally, Steven tracked down an old photo with George Lucas and Ralph McQuarrie that shows one of these rare scripts on a table in front of them: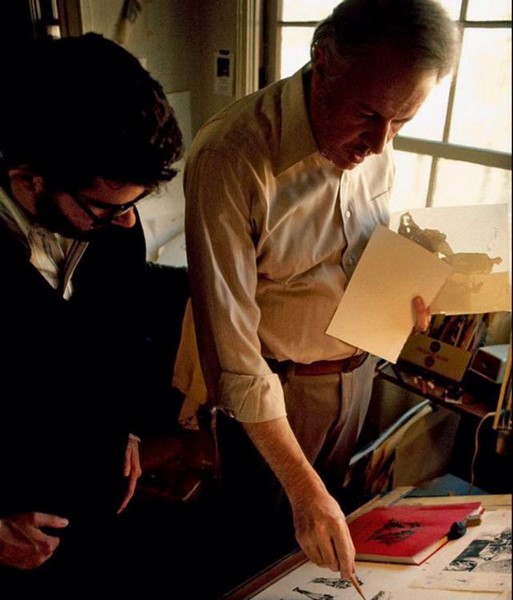 The highest price realized was $9,500 ($11,875 with buyer's premium) for, in my opinion, the very best of the full color pencil illustrations, the one of the X-Wing fighter that most resembles the final design: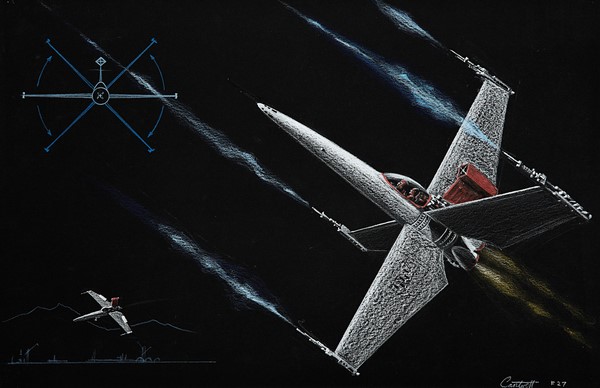 The rest of the color art sold for between $4,750-$7,500 (not including buyer's premium).
Among the lots with multiple sketches (mostly black and white), the last lot of the group sold for the most, hitting $7,500.  This was the lot with the Tie Fighter design, the Death Star design, and a yellow piece of lined paper with notes and sketches.  These sketch materials were found after my visit over the Summer, so I never had an opportunity to speak with Mr. Cantwell about them.  I assumed that the yellow paper with sketches and notes was his (though the drawings were comparatively rudimentary), but following the auction was told by multiple fans that it is actually George Lucas' handwriting, which obviously makes it a much more rare and important artifact, so the buyer got a great deal on this piece…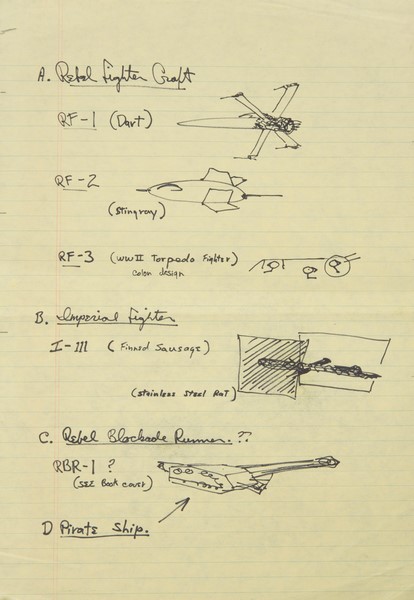 Other auction highlights included the Buck Rogers in the 25th Century collection of material, which realized $3,750 ($4,687 with premium), the original NASA Apollo II moon landing flight plans, which sold for $5,000 ($6,400 with premium), and the artwork from Close Encounters of the Third Kind, which realized $4,000 ($5,000 with premium).
Mr. Cantwell, who had no expectations on what this material might sell for, was very pleased with the results.
It was a very gratifying experience for me to help him sell this material, but more, to share some details about his life and work with the world, to take steps in giving him some broader recognition for his amazing accomplishments.
Mr. Cantwell was kind enough to give me a custom sketch and autograph in one of the auction catalogs, which you can see below: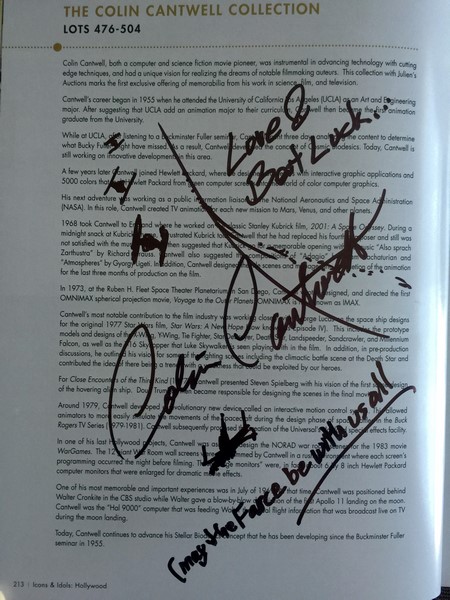 All of Mr. Cantwell's artwork has been scanned by a professional printer, with gallery print quality, and we plan to offer prints of some kind in the future.  If you are interested in this, please contact me and I will add you to my list of interested parties.
Below are some photos I took during the auction: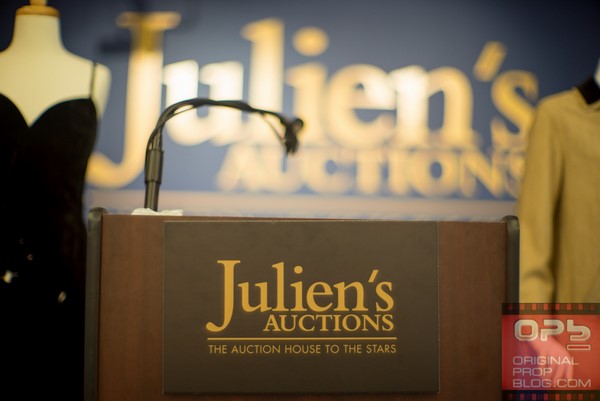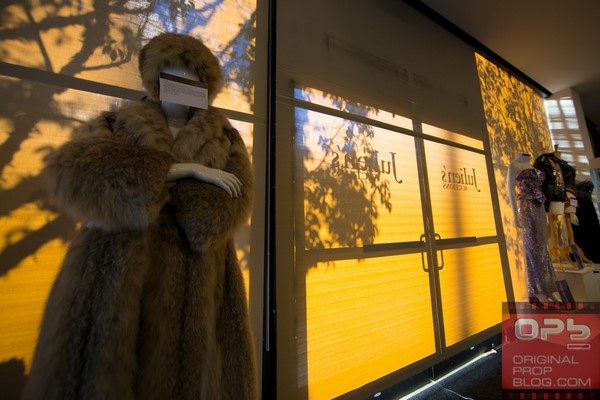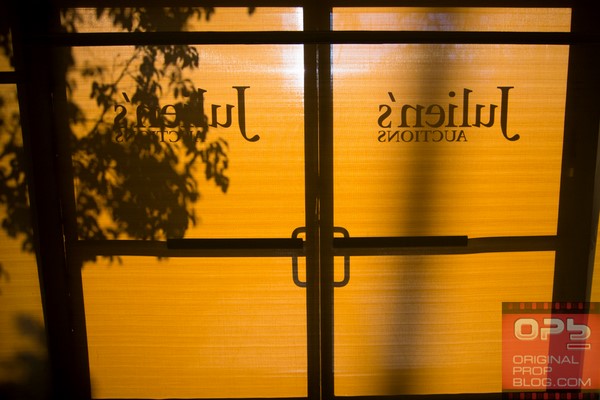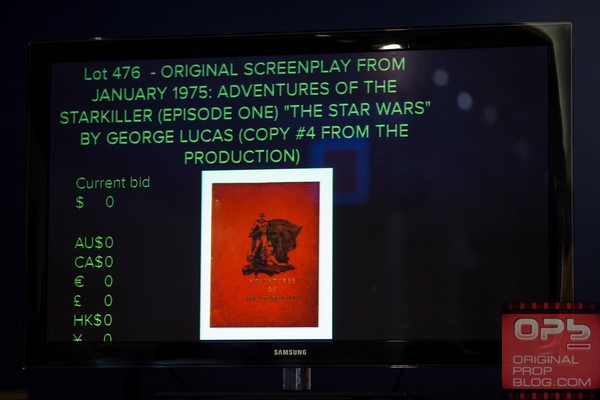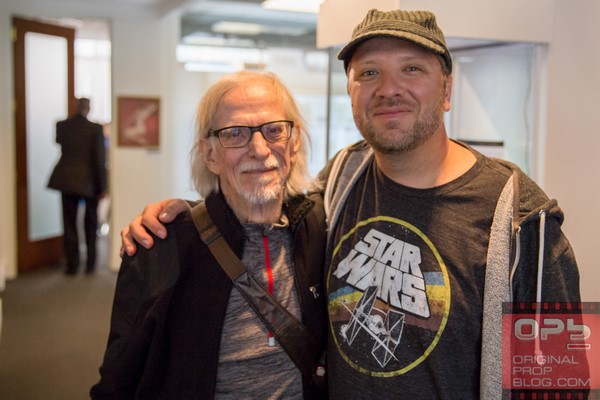 Jason DeBord