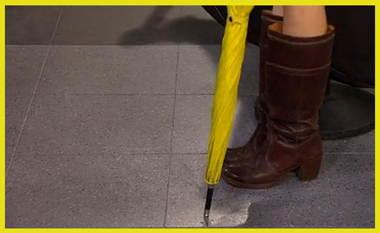 Twentieth Century Fox is doing something novel, and giving away key props and costumes from a popular television series, rather than auctioning them off.   How I Met Your Mother , the popular CBS sitcom, ended it's nine season run earlier this year, and now fans have a chance to win free props from the show for free via a special Tumblr page called the "Prop-erty Vault".    All of these efforts go toward promoting The Whole Story on DVD, which goes on sale next Tuesday.
The Grand Prize is the bar from MacLaren's, and props from every season.
Full details about entering the sweepstakes as well as the "Flash Sweeps" every Monday from 8:00-11:00 PM EST can be found at the official Tumblr page at www.himymdvdboxedset.tumblr.com: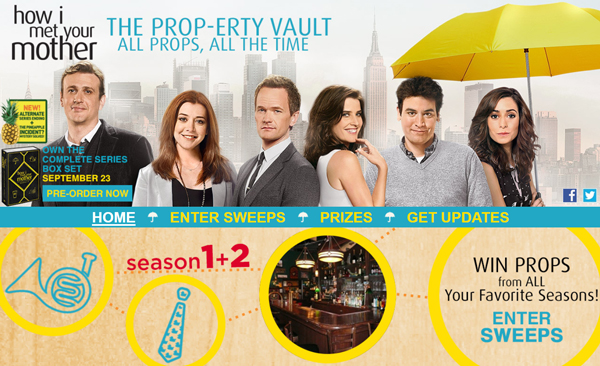 Prizes include Robin's hockey jersey, a Goliath National Bank construction hat, the yellow umbrella, the slutty pumpkin costume, the duel swords, Lily's wedding dress, and more.
Jason DeBord