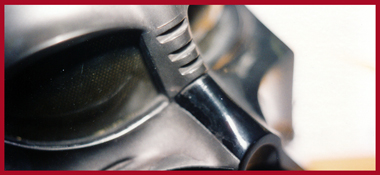 I recently obtained scans of historic photos taken at the Lucasfilm Archives at Skywalker Ranch circa 1996/1997, depicting original props, costumes, models, and other assets from the original Star Wars trilogy (A New Hope, Empire Strikes Back, Return of the Jedi) as well as the Indiana Jones franchise (Raiders of the Lost Ark , Temple of Doom, and The Last Crusade).Further below are some of the photos…  click any image for higher resolution.  Please note I do not grant permission to reshare/rehost ALL images on other websites, but you are welcome to share up to six at a time with links back to this article in each instance.
Depicted are many original props which have been the subject of some of my Market Watch articles over the past seven years, links for some of which are provided below:
Notes from Source:
* What is unique about these images is that some show various angles of Star Wars and Indiana Jones props that may have not been visible when they were displayed at public exhibitions, such as at the Smithsonian Institute, etc. and are shown adjacent a measuring ruler for reference.

* These photo images were taken in 1996 and 1997 in the Lucasfilm Archives at Skywalker Ranch in Marin County, California.

* The close-up images of the Luke Skywalker lightsaber from The Empire Strikes Back were taken in the main house at Skywalker Ranch. At the time the saber was displayed amongst sparse, empty shelves in a glass display cabinet.

* In 1996 and prior, visitors to the archives were often permitted to examine the props preserved there and even handle them on some occasions.

* As of 1997, Lucasfilm Ltd. no longer allowed visitors to walk amongst the shelving containing the Star Wars and Indiana Jones artifacts preserved in the Archives, and they would have to stand back near the warehouse doors and the archivist would pull items which could then be examined.


* Supposedly the recent sale of Lucasfilm Ltd. to Disney did not include the Lucasfilm Archives collection and George Lucas has kept the collection, which is now owned by "The George Company." Rumor has it that Lucas plans on exhibiting the collection in a permanent museum.