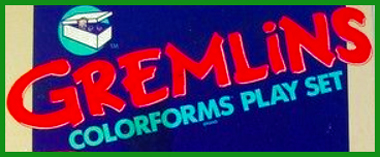 Lots for Premiere Props' July auction have been listed online with online bidding partner iCollector, as part of their "Hollywood VIP Auction V". The one-day auction is scheduled for January 18th, currently featuring "over 300 lots".  As with past auctions, the sale features a mix of studio-sourced material and consignor-sourced material, the latter of which includes some attributions that are not compelling with regards to provenance, such as swords attributed to Lord of the Rings, as well as material that has nothing to do with original assets from film and television productions, like Bambie and Michael Jackson Colorform sets and other lots that would fall under the broad heading of "memorabilia".
As mentioned in my 2013 Year in Review article, there is no trace of the "Movie Props DNA" program seen in some of the Premiere Props auctions last year.
More details about the actual auction can be found on the official Premiere Props website at www.premiereprops.com: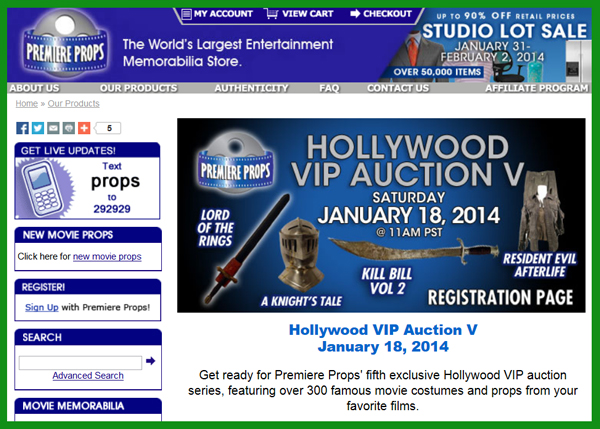 The auction event is scheduled to take place at the Premiere Props offices in El Segundo, California.
Jason DeBord