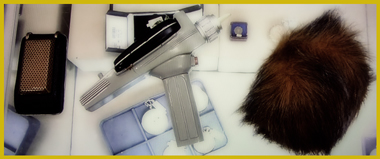 I truly found "reality" series Pawn Stars enjoyable when it first came on the air on History back in 2009, but it has become more and more character oriented over the years.  But I always watch an episode if someone tells me that something is brought onto the show to sell that I might find interesting to watch.  This past week was one of those times, with the episode "Beam Me Up" which features a woman bringing in a collection of Star Trek memorabilia associated with the television shows and movies featuring The Original Series cast.  Obviously, the point of this show is to both entertain and educate.In any event, in this episode a woman brings in three props (a phaser, communicator, and tribble) as well as a script from Star Trek IV: The Voyage Home.
At least two (the communicator and phaser) of the three props, at first glance, appear to be old replicas that are not in good condition nor terribly accurate.  Next to the props is a script and PR document from Paramount that actually appear to be legitimate.
She explains what each item is to Corey and fellow employee Chumlee, who supplies comic relief: "So you're telling me Captain Kirk could have held this taser himself?"  To which Corey corrects him with "phaser".
Corey asks the woman if she has anything "guaranteeing the authenticity of this stuff", and she says she did research on the Internet and claims "these definitely look very authentic".
Corey asks her what she believes the value is on each of the items, and she says that the communicator is worth $2,000, the phaser $1,000, the tribble $1,000, and the script $800.
So of course Corey immediately pushes the documents to the side and says "you can take these, and do whatever you want with them, cause I've never had any type of luck with movie scripts; I've lost money on every one I've ever bought".
He then equates the remaining pieces under discussion – in his mind at least, potentially authentic television props – to a car load of toys and action figures he recently purchased.
True to the structure of the show, he then asks her if it's okay if "a buddy" of his (which is how they refer to most of their authenticators) comes down to "check it out", and he can tell him if the collection is authentic.
In this case, the "buddy" is not someone who works in the original prop and costume art market, but a toy dealer.
As the woman already explained to Corey, she tells Johnny Jimenez from Toy Shack that she got the material from a friend's garage sale.  In neither case did Corey or Johnny ask the woman who her friend bought the collection from, or think to call said friend to ask questions about the pieces.
To his credit, Jimmy at least did ask one question…  did the pieces have any connection to any actor?
He was also able to conclude that the communicator "doesn't look like it's [a] prop used in the Original Series", and was able to tell that the phaser was not a mass manufactured toy, though he did conclude regarding the latter that, "everything's looking really good with this, as far as a movie prop", with similar thoughts on the tribble.
After Johnny's less than 60 second assessment of three props, Corey asks the big question so they can speed things along: "…can you tell me, without any uncertainty, were these actually used in the show?"  To which Johnny responds, "everything looks authentic, but without being able to tie it back to anybody, I can't say 100% that these were used in the filming of the Original Series", which pretty much contradicts his comment one minute earlier that the communicator "doesn't look like it's [a] prop used in the Original Series".
Just as surprisingly, he puts a resale value of $700-$800 on the three pieces, if sold as replicas.  I don't collect replicas, but I used to, and know that there are much higher quality and accurate pieces available today (licensed and unlicensed) that probably wouldn't cost as much, so I'm wondering what kind of market there is in Las Vegas for poorly made replicas from yesteryear.  Though maybe some uber Pawn Stars fan will want them as screen-used Pawn Stars props…
Truly debunking props presented as genuine can be as much (and even more) work than proving the same authentic, so it's difficult to know what these pieces are, or where they came from, without doing as much research as would truly be required in authenticating them (since no material information was provided during the episode).  But there is a wealth of expertise in the Star Trek collecting world, so I expect someone on the RPF or the aforementioned HeroComm or a Trek specialty forum will figure it out.  Based on my own limited knowledge though, I would expect both the communicator and the phaser to be replicas.  There are a lot of tribbles in the marketplace (at least from Deep Space Nine), so that is not out of the question.  I was personally backstage at a taping of Good Day L.A. back when I was in media relations for an Internet entertainment company in the 90s when Terry Farrell was a guest and they literally tossed tribbles from the "Trials and Tribble-ations" episode into the studio audience.
In any event, Corey ends up buying the three pieces for $500, and the woman walks away with the only interesting material that she brought in…  the early script for Star Trek IV and related paperwork.
It wasn't as bad as the lightsaber authentication on Comic Book Men (a viewing experience equivalent to being waterboarded, and another "reality" series on AMC), but still does the hobby no favors with its authentication in this case.
Currently, the Pawn Stars episode "Beam Me Up" can be viewed in its entirety at History.com.
Below are some poor quality screencaps from the sequence described above (via taking photos of my television screen):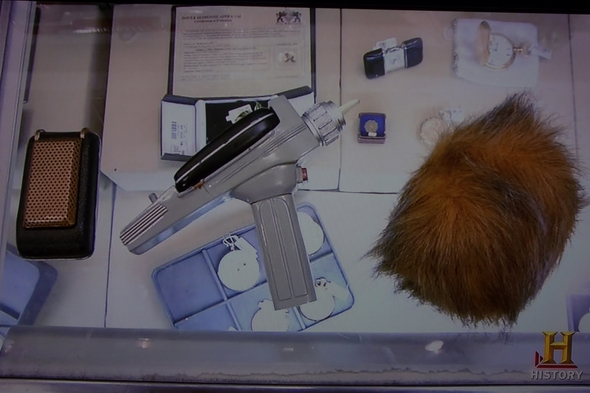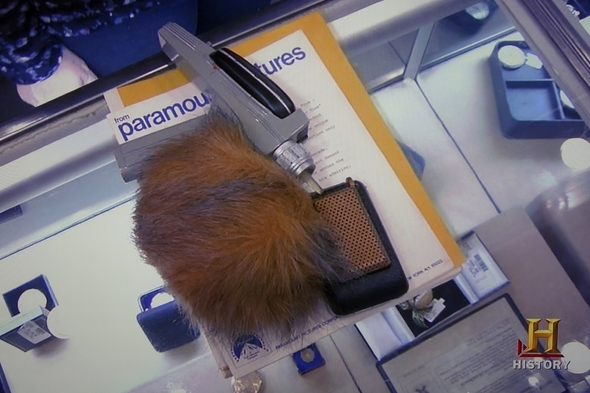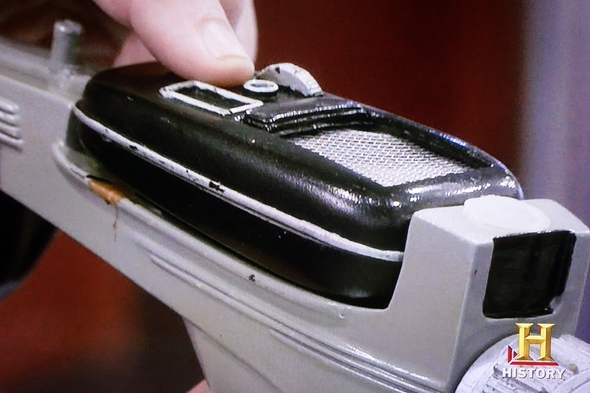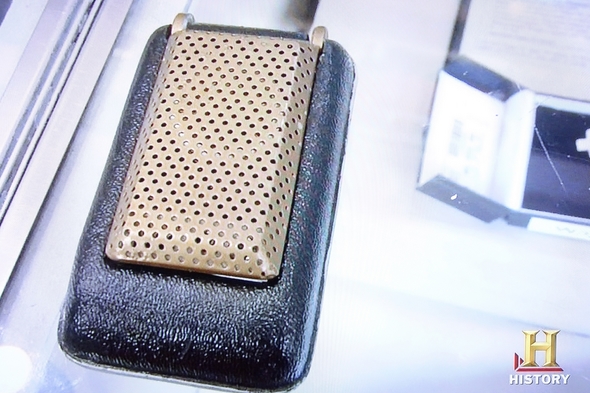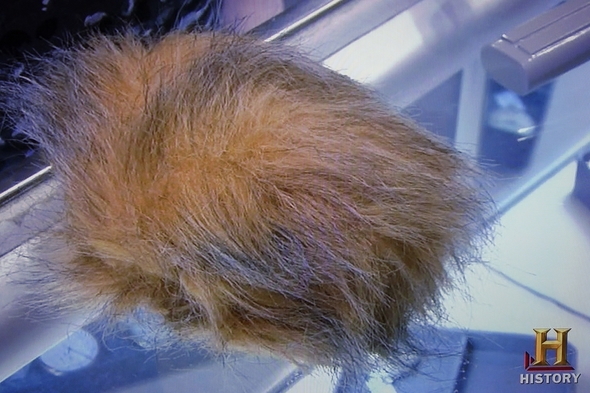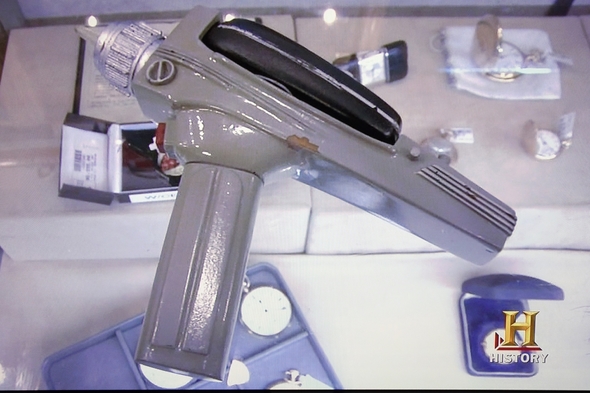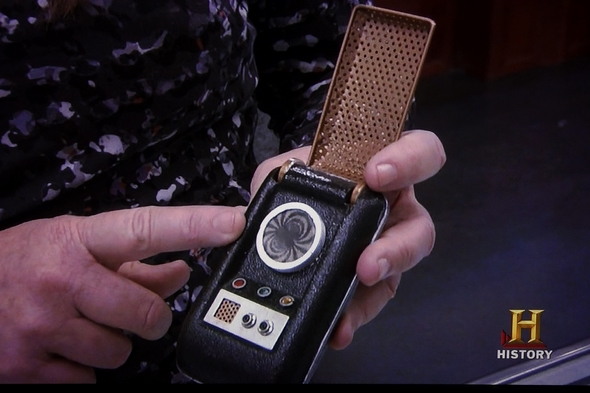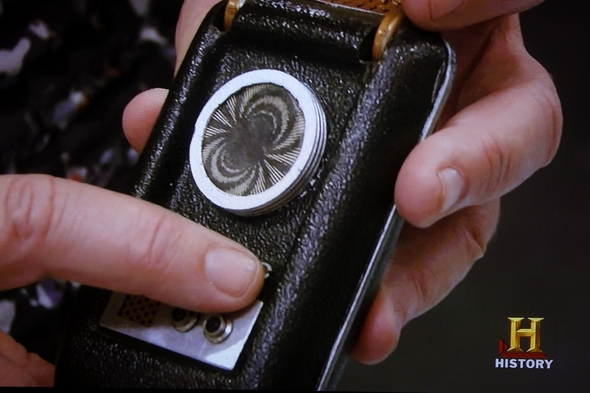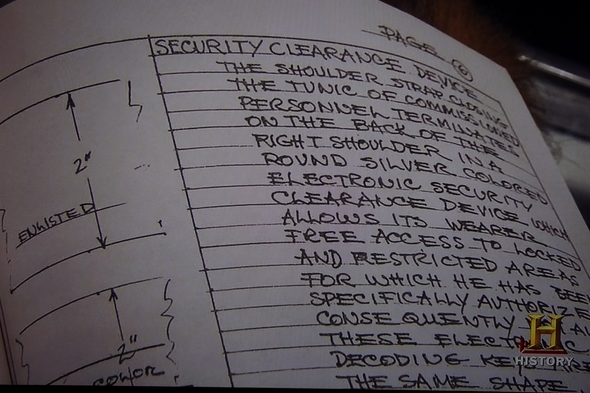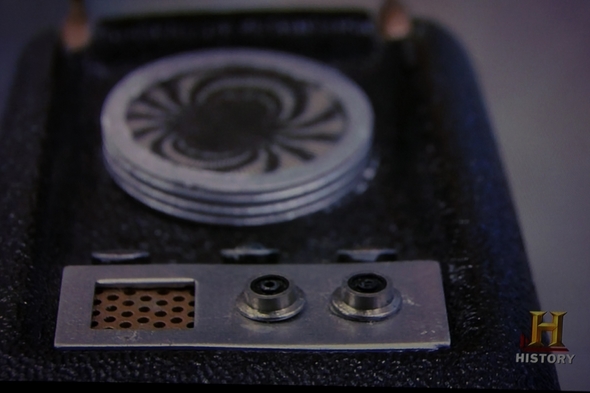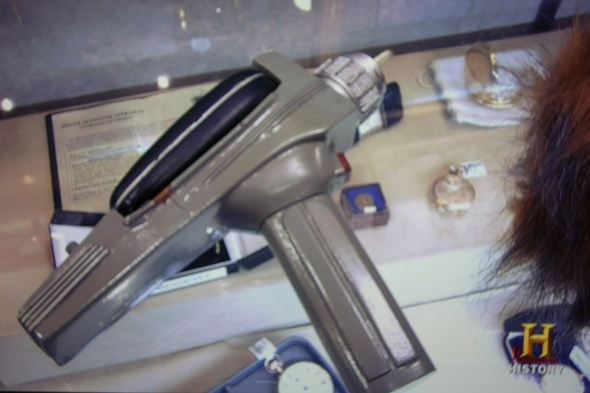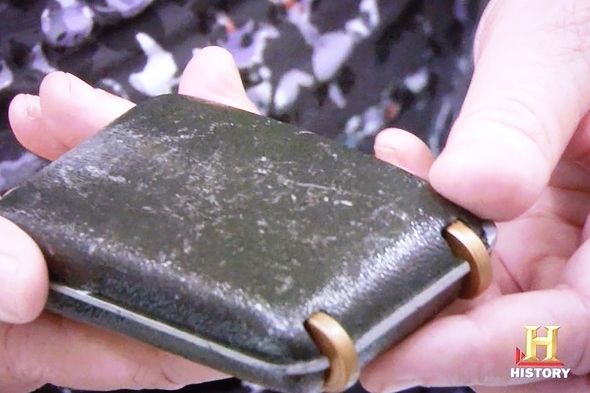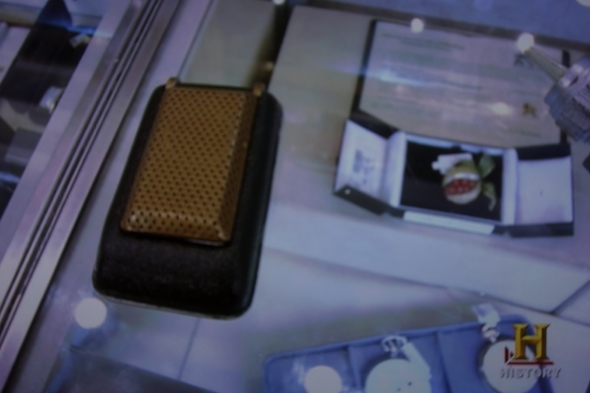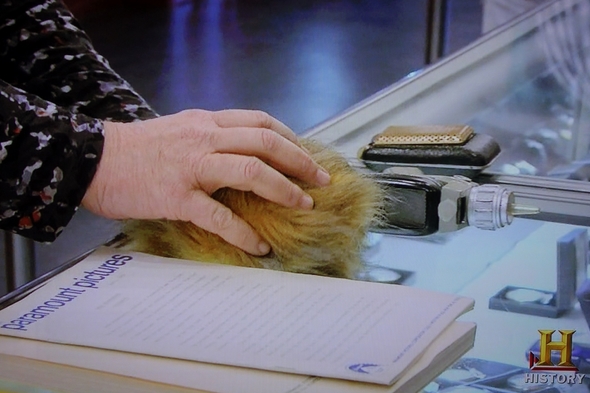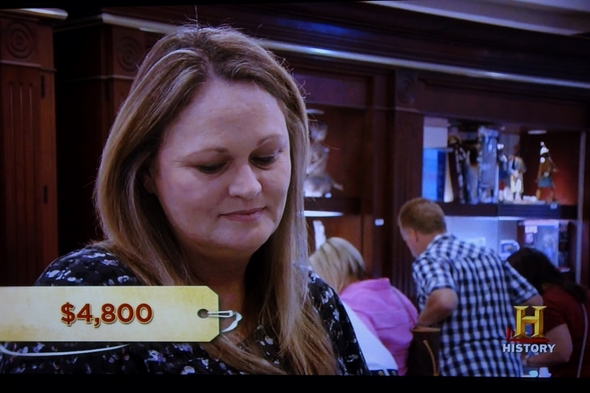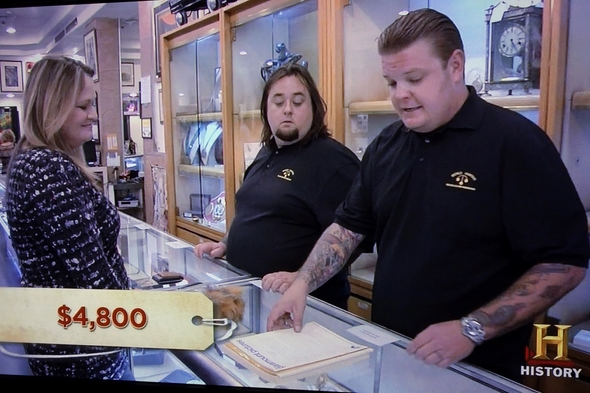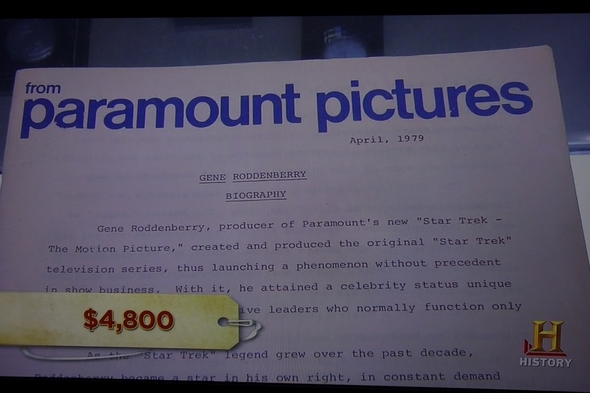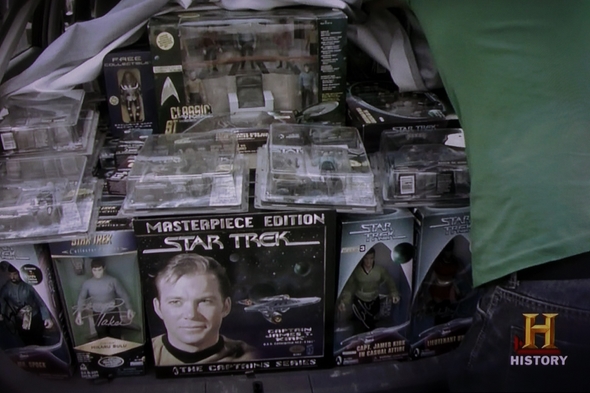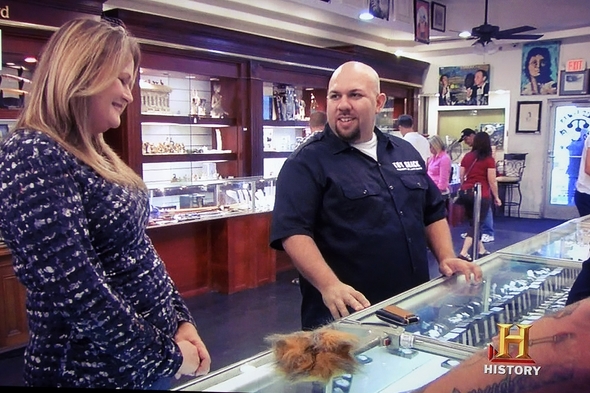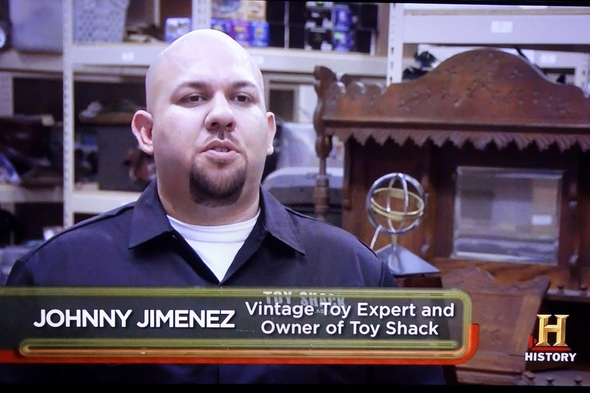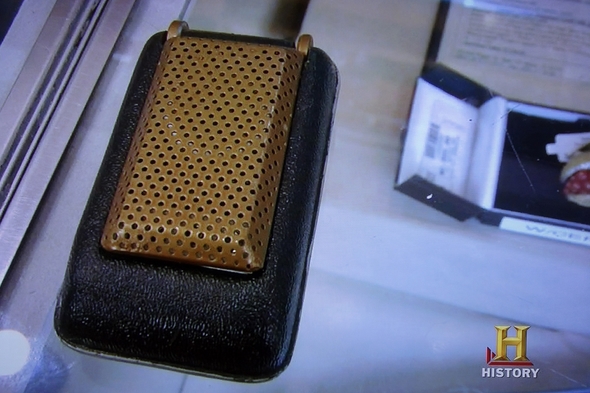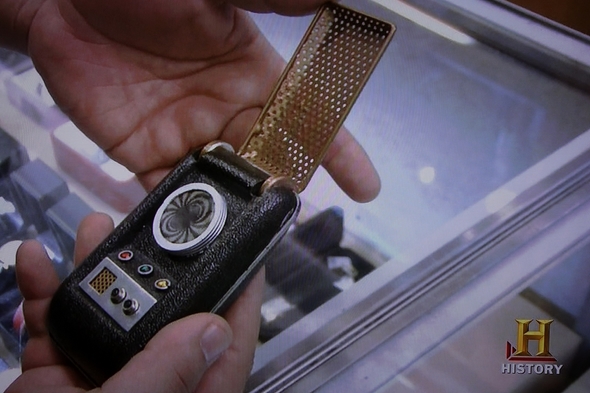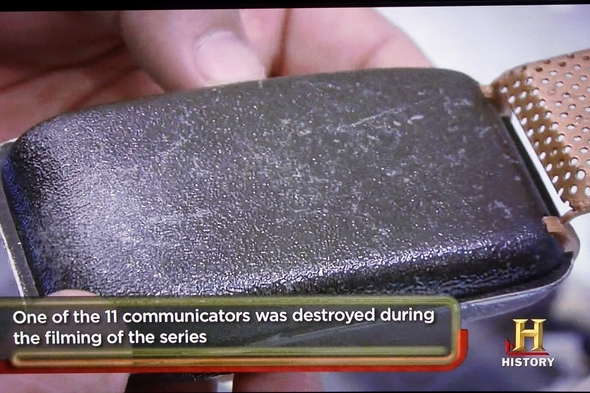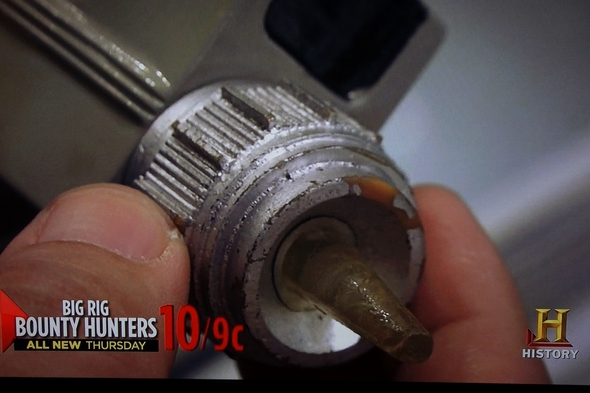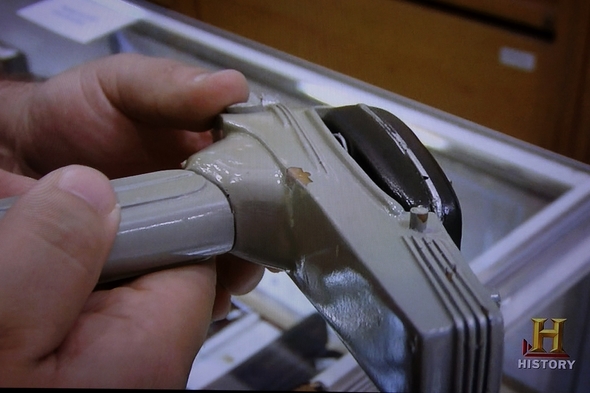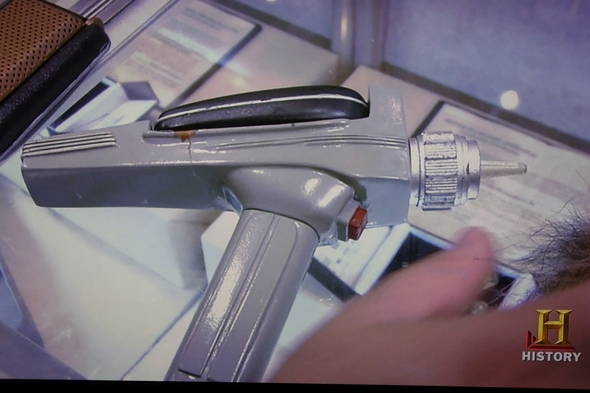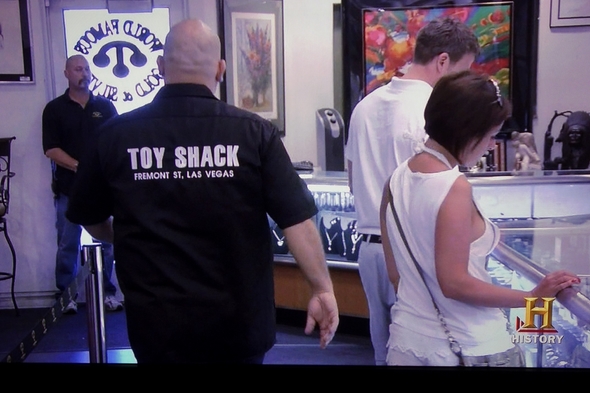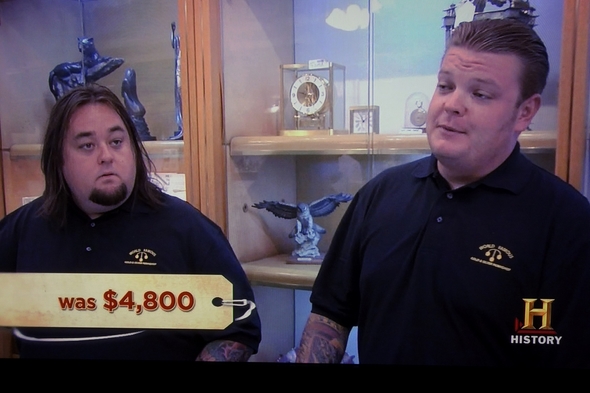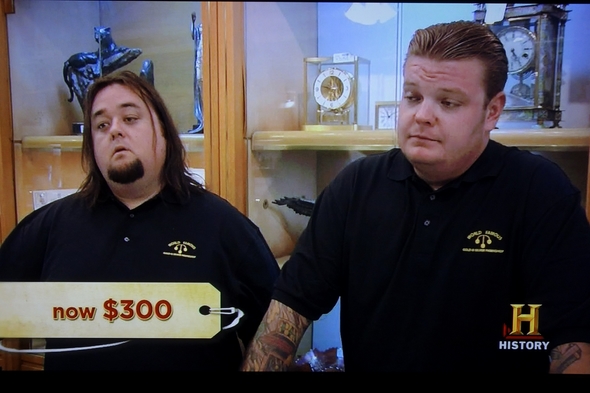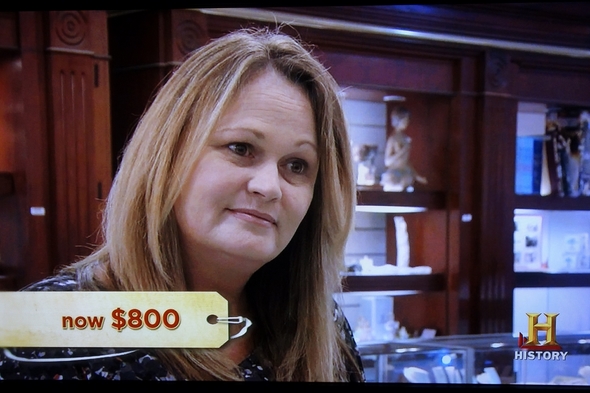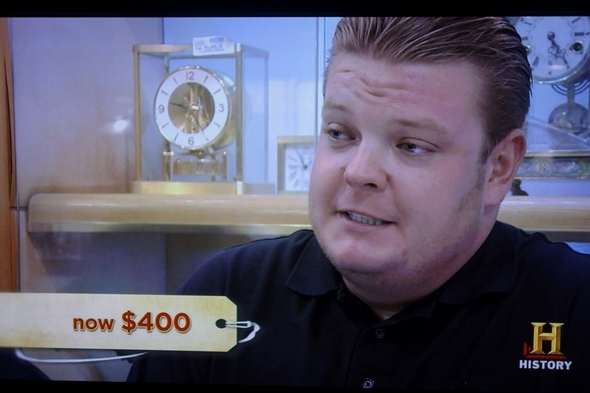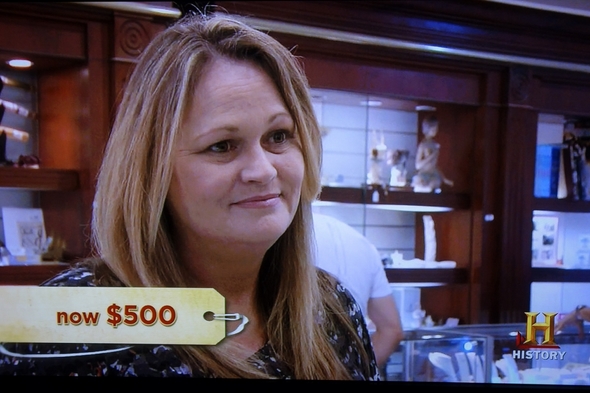 Jason DeBord