Legendary make-up artist Stuart Freeborn, best known for his work bringing iconic Star Wars characters like Yoda and Chewbacca to life, has passed away at age 98.  Having worked in feature films for over 60 years, he also worked with Stanley Kubrick on Dr. Strangelove, as the creator behind the many roles played on screen by Peter Sellers, as well as the ape-like humans in 2001: A Space Odyssey.
George Lucas said, "Stuart was already a makeup legend when he started on Star Wars.  He brought with him not only decades of experience, but boundless creative energy. His artistry and craftsmanship will live on forever in the characters he created. His Star Wars creatures may be reinterpreted in new forms by new generations, but at their heart, they continue to be what Stuart created for the original films."
Mr. Freeborn's wife, Kay, passed away last year, and his son, Graham, died in 1986.
Mr. Freeborn is one of the true unsung heroes behind the genius of Star Wars.  As an artist, he brought to life characters that could otherwise only be dreamed of, and helped to make it all believable.  While his contributions to specific films as well as the art of film making in general are grand, for me personally, he will always be, first and foremost, the man that gave life to some of my favorite characters in Star Wars.  May he rest in peace.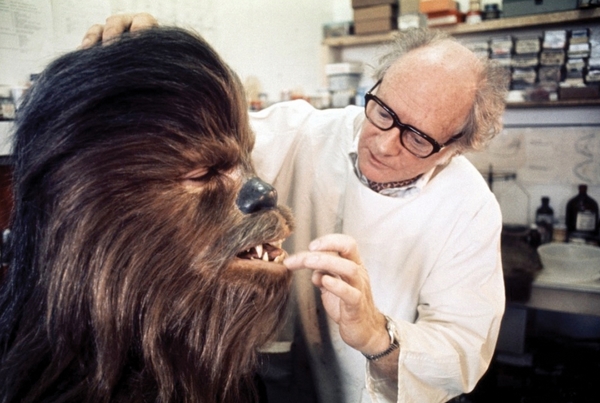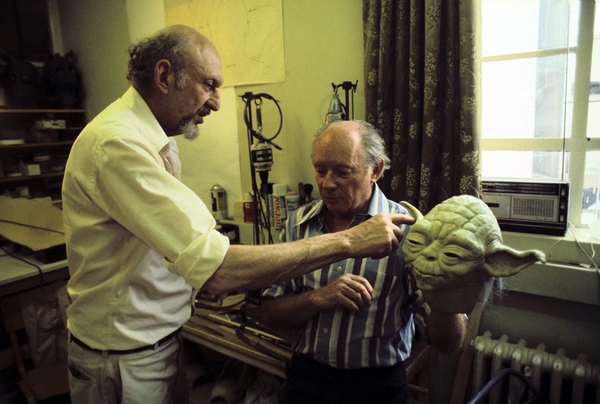 Jason DeBord