Julien's Auctions has published the online catalog for their upcoming sale – "Sports Legends and Music Icons", which will be held at their Beverly Hills gallery on Saturday, June 23rd for Sports and Sunday, June 24th for Music.  While focused on sports and music, included within is some film and television used material.

Jeff Pirtle, special guest. This is the seventeenth 'Prop Talk' podcast by the Original Prop Blog. Mr. Jeff Pirtle is Director, Archives and Collections, NBCUniversal.  NBCUniversal is celebrating their Centennial, and involved in a number of projects that give people glimpses of never-before-seen props, images and more from the NCBUniversal collection. Jeff Pirtle has been working on pulling key items to share on Universal's Centennial Tumblr as well as for the Centennial celebration overall.

As per tradition, as Survivor: One World finished its season on CBS last night, Auction Cause launched an auction on eBay for original assets from the popular reality television series.  With this round of auctions, also included is material from past seasons, under the banner of "Vintage Survivor".  As is the case with each season, 100% of the final sale price for the items will benefit charity, with this sale benefiting two organizations – Survivor Stand Up To Cancer and The Alliance for Children's Rights.
PFC Auctions by Paul Fraser Collectibles is holding an online auction event featuring artwork, autographed material, manuscripts, music and film memorabilia, political/public figure material, artifacts from space and aviation, sports memorabilia and more. The online auction runs through May 24th. Read more

As a follow-up to the public dialogue last month between myself and Fong Sam, the General Manager for Profiles in History (see "Profiles in History Pledges More Transparency; Open Q&A On Website Regarding Provenance, Authenticity, Other Questions"), Fong has published a new response today on his Haxbee.com site (see "What We Are Currently Working On").  Though this was touched on as closing out one of many topics, I thought it would be productive to reply with further thoughts and opinions on my part.  I am pleased to see that the topic is still under deliberations at Profiles and hope that it will eventually result in some kind of additional communications platform between them, their customers, and other interested parties. Read more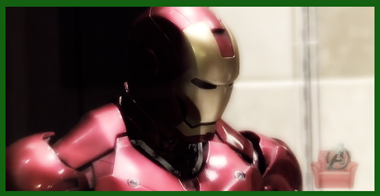 Josh with Disney D23 has published a great video featuring an interview with Kevin Fiege, Producer of The Avengers and President of Marvel Studios.  They take a tour of props and costumes from films set in the Marvel Universe. Read more

This is an update to the article published about 24 hours ago (see "eBay Auction: "Jurassic Park Cryocan SCREEN-USED PROP Original COA" for $5,000 is "NOT A REPLICA""), in which an eBay dealer, ridaeb, offered for public sale a "Jurassic Park Cryocan SCREEN-USED PROP Original" for $5,000…  using the same photo of a prop that is clearly identified as a fan made replica/reproduction on another site, YourProps.  Well, the auction was canceled/withdrawn (as well as all evidence of it, apart from my archive in the prior article).  Then, earlier today, it was relisted at the same price, with the same description, with another photo taken from YourProps.  That was canceled/withdrawn… and it appears yet again with a third photo from the website Jurassic Park Terror – and the photo depicts… another Rylo-made replica prop. Read more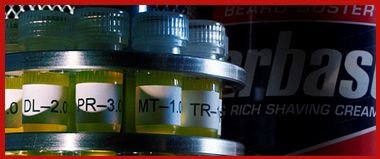 A friend of mine last night pointed me to an eBay auction, that is much like many of listings in the "Entertainment Memorabilia > Movie Memorabilia > Props > Originals" category on eBay… it features claims of an original prop, and absolutely nothing is done to demonstrate it as such and validate the marketing claims.  In addition with this one – a "Jurassic Park Cryocan SCREEN-USED PROP Original", offered for sale by ridaeb, this "original" prop offered for sale to the public for $5,000…  uses the same photo of a prop that is clearly identified as a fan made replica/reproduction on another site (and the eBay version of the photo has the watermark seen on YourProps cropped out). Read more

Below is the latest updated list of upcoming original movie and television prop, wardrobe, and memorabilia auction events. Please contact me if you are aware of any coming events of interest to collectors.
Please also note that I update changes/additions to the calendar until the next update, in order to maintain as up to date as possible. Read more