Profiles in History Pledges More Transparency; Open Q&A On Website Regarding Provenance, Authenticity, Other Questions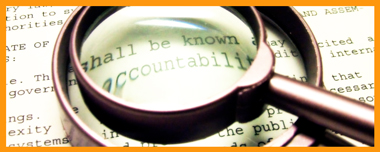 Fong Sam, General Manager at auction house Profiles in History, yesterday published an interesting article on his haxbee.com website about "the concept of auctions as peer review", in response to a question at a panel at C2E2 (where they held their Captain America auction) about "verifying provenance".  While Fong's article covered a number of different topics, and referenced the concept of transparency, I thought it might be a valid exercise to ask a question/make a suggestion, to explore the possibility of the company making real steps forward in this regard.  Based on Fong's preliminary response, it sounds as though they may actually implement a feature on their website where questions about the material that they sell can be publicly asked and answered, to the benefit of all.  If this should actually happen, I will be the first to applaud such a change in how they conduct business.
I would recommend reading Fong's full article here (LINK):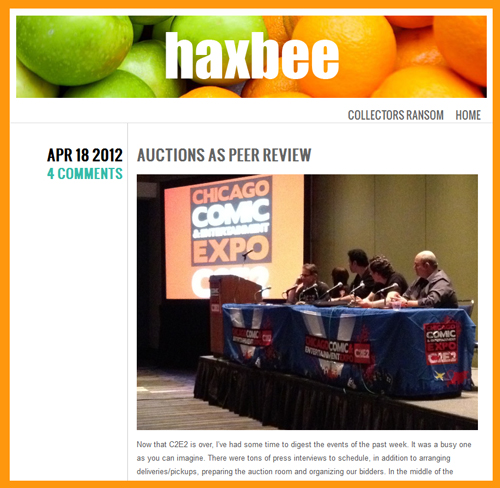 Let me preface this by saying that I really like Fong, and believe he is the most well-intended principal within the Profiles organization – he is always extremely responsive and professional, to the best of his abilities.  And I truly appreciate his two websites – Collector's Ransom and Haxbee – the content he shares, his unique insider perspective, and I just enjoy reading what he writes.
Before getting to the heart of the matter, I would like to react to some of Fong's statements in his article:
Then Brian cited the fact that the culmination of our research is summed up in our catalog descriptions. We send out 6,000 catalogs worldwide and published every one of our auction catalogs online for anyone and everyone to review. We also offer preview of the items prior to the auction. Moreover, we are a recognizable company with a listed telephone number, email and website. Anyone is welcome to contact us with questions, concerns or comments. In essence, we put everything out in the open that is pertinent to the item and does not infringe on client confidentiality, making this process a type of peer review much like what is done in the scientific community.
The only thing I would take issue with in the above is that the catalog descriptions are "the culmination of our research"…  I could cite any of literally tens of thousands of examples where the catalog descriptions tell the potential buyer absolutely nothing about provenance and authenticity.  So really, saying a one liner that merely describes something in a very superficial way is "the culmination of our research" doesn't really speak well of the auction house's efforts.  On the other end of the spectrum, some very high end pieces have extensive and elaborate descriptions, but some glaring omissions of  critical information leaves one wondering if it was out of lack of knowledge/research or because the information might result in a lower value realized at auction (such as with the Seven Year Itch Dress).
In fact, I know that there are forums and blogs that talk about our catalogs and auctions. The discourse and discussion that take place is great for our industry. Transparency is a good thing. However, what is counterproductive are discussions based on groundless accusations and meritless insinuations. I can say with confidence that many of the people that engage in these discussions that take place in private forums do not get their information directly from Profiles. I would know because I would be the one addressing these inquiries. A simple phone call or email could actually clear up a lot of things.
If Profiles in History is concerned about misinformation circulating on private forums, would it not be productive for a Profiles representative to become a member of such forums, in order to serve as a spokesperson and quickly counter such false claims, before they have a chance to do any damage?
This makes one wonder why we are not approached directly. If there are legitimate concerns, then why not go to the source? Like I've said, there are numerous ways to contact us. It makes you question the motives of those doing the finger pointing. Also suspect is that there are private forums, where comments are routinely edited by moderators. Is this not the antithesis of transparency? If community policing is so important, then shouldn't everything be out in the open?
I can speak with some authority as the ideas of transparency in forums, and the notion of public versus private.  I have been involved with several movie prop forums over the years – served as administrator for the Movie Prop Forum for many years, before starting the Original Prop Blog, and have owned and managed the Original Prop Community forum associated with this site since 2008.
There is a fine line between open discourse and transparency, and the problem that I found with the Movie Prop Forum is that people would register under pseudonyms as well as false "real" names…  there is usually a reason for such deception, and in an art market that involves great sums of money, the motives behind such deception were rarely well intended.  And that is the primary reason I resigned from that forum not just as the admin, but as a member, many years ago.  I think that the first level of transparency on discussion forums in this hobby must be with the very identity of its participants.  This is why I have such an elaborate system for verifying the identities – real names – of members of the Original Prop Community.  Members there "know" who is "in the room", so to speak.  If someone has something to say, they literally have to sign their real first and last name to their comments and opinions.
Now, today, you have to be a member to read the content at the Original Prop Community.  However, when I first launched the site, everything was publicly viewable – you just had to be a registered member to participate.  Given the nature of this field, it truly quashed open discourse, as members had no idea who was reading what they had to say.  So the next phase was having an area where anyone could read the contents, and a separate area where you had to be a registered member to read the contents.  It became clear in short order that no one (other than me!) had any interest in posting in the public area.
So I put effort into making it all publicly viewable, but it was essentially a non-starter.  But I would argue it is the most transparent of discussion forums in this field due to the fact that every member has been vetted and verified as who they are they are, and people "real" first and last names are their usernames.
Having said all of that, I extend an offer for Fong or any member of Profiles in History to register for my site to view and/or participate.
Now, getting to the heart of the matter, below is the Reader Comment I posted in response to Fong's Haxbee article yesterday:
Great topic, Fong.

A question – would Profiles in History be open to the idea of adding a page to their website where questions about pieces can be submitted and asked publicly, transparently, in advance of the sale date, so everyone who is interested can read the question, and the official answer from Profiles in History – all first hand?

People then have the option to contact you privately, if that is their [fixed typo] prerogative, but if there is an option to ask questions about material in your auctions publicly, with public responses, I think that would go a long way toward some of the unproductive discussions that can take place on various forums and websites, as well as offer real transparency for all involved.

What do you think?

Jason DeBord
Editor in Chief
The Original Prop Blog
Fong replied as follows:
Jason, believe it or not, I'm already looking into doing this. We will be redesigning the website and, in doing so, plan on engaging people more. We are still working on how best to incorporate comments, inputs and feedbacks in the new site. There may be several revisions before we find a solution. But, the short answer is yes.
As I noted in the opening of this article, I applaud such a change in how Profiles interacts with its customers and parties interested in their auctions.
I would share a few thoughts below, if Profiles would like to consider, based on my third-party perspective:
Transparency.  One of the reasons I went into detail about my experiences in evolving my own forum was to support this point, and really it is a suggestion to help Profiles much more than their customers…  with this system that you are devising, I would highly recommend that you make anyone posing public questions to you via your site identify themselves.  If you open yourself up to questioning by anonymous sources, it would probably result in frustration on the part of Profiles and abandonment of this effort.  Of course there are individuals and companies that could leverage your attempts at transparency to cause issues.  My view is, if Profiles is going to hold themselves to this public Q&A standard, anyone wanting to ask questions should step up and be transparent in who they are.  As an example, I am unlikely to buy anything from Profiles for my own collection, but I would still have questions as a third party advocate for consumers regarding the provenance and authenticity of some material that they might sell, based on my own insights into this field.
Organization.  In terms of interface, I think it would be great if questions can be coded by 1) auction catalog and 2) lot number, and to make an archive of all questions and answers following each auction, for future reference.  So with each question, the item would be identified, the questioner would be identified, and the question and answer would be listed.  I would also suggest a cut off date for questions (to allow time to research the answer) as well as a response deadline allowing for a week between Profiles' answer and the auction date, so interested parties have time to do their own continuing research before the sale of the item.  There should also be a "comment" section for appropriate comments/feedback/information that do not require a response, and this should remain open until the sale of the item.
General Questions.  To me, this is most important, if there is a true goal for offering transparency.  I would like to also see a Q&A not specific about certain items, but Profiles business practices in general.  How things work, clarification on Terms of Sale, methodologies, etc.
In any event, I am very interested to see what Profiles in History develops, and am always happy to share any opinion that might be helpful
Jason DeBord