This is a continuation of my article about a visit to Mr. Steve Sansweet's 'Rancho Obi-Wan' museum in Sonoma County.  This second part includes additional photos from my visit yesterday – click here for Part 1. Read more

This past weekend, I had an opportunity to spend some times with friends and Mr. Steve Sansweet at his 'Rancho Obi-Wan' museum in Sonoma County. Mr. Sansweet is famous worldwide for his incredible collection of Star Wars artifacts and memorabilia, having written and published many books, as well as having worked for Lucasfilm for over 15 years as Director of Content Management and Head of Fan Relations.  His museum holds over 200,000 Star Wars items and spans over 9,000 square feet, and being able to view his diverse and comprehensive collection is truly amazing.  Please note this is being broken into two parts due to the large number of photos – click here for Part 2. Read more

Producers for National Geographic Channel's new series, 'America's Lost Treasures', will be visiting Los Angeles in a few weeks for an upcoming episode, and are looking for important artifacts to feature on the show.  This will be held at The Autry Museum in mid-February. Read more

The National Motor Museum in the United Kingdom will be featuring a year long exhibition of the world's largest collection of vehicles used in James Bond films, celebrating the 50th anniversary of the Bond franchise, 40th anniversary of the National Motor Museum, and 60th anniversary of Beaulieu.  On display will be 50 vehicles used by Sean Connery, George Lazenby, Roger Moore, Timothy Dalton, Pierce Brosnan and Daniel Craig in their respective James Bond films. Read more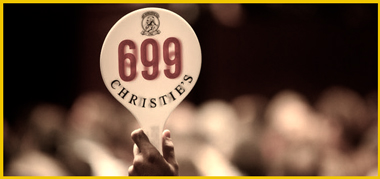 Below is the latest updated list of upcoming original movie and television prop, wardrobe, and memorabilia auction events. Please contact me if you are aware of any coming events of interest to collectors.
Read more

As was the case in previous years (see 2007 Year in Review, 2008 Year in Review, 2009 Year in Review, 2010 Year in Review), what follows is an editorial featuring my personal observations and opinions with regards to the business of buying, collecting, selling, preserving original pop culture artifacts – looking back at the top trends, developments, and news stories of 2011. As is always the case, this is a completely subjective exercise, and merely touches on the developments and events that relate to the hobby. Read more

The latest web site traffic statistics for the Original Prop Blog, as of December 31, 2011 (Q4 2011).