While the shoes in question are newly designed and manufactured replicas of the famous "futuristic" Nike shoes worn by Marty McFly in Back to the Future II, I thought it was worth mention here as 100% of the proceeds will benefit The Michale J. Fox Foundation for Parkinson's Research.  150 pairs will be sold each day over the next 10 days, for a total of 1,500 pairs.
Today is day one of the auctions, and less than an hour into the event, some have already passed the $10,000 mark in bids.
The official eBay auction page for this charity event can be found at nikemag.ebay.com/shoes: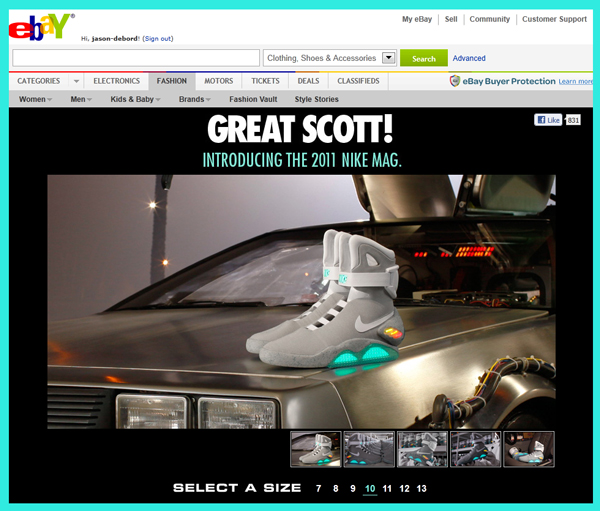 A few videos have also been published to promote the charity event:
Fashion news site HighSnobiety published a few interesting, related stories earlier today:
Some of the original shoes made for and used in the film survived production, and have in the past been sold by ScreenUsed.com.  Archives of those listings with photos and descriptions can be found in the sold archives of their website.  ScreenUsed's Desi Dos Santos and Jeff Castillo are considered experts on props from the Back to the Future franchise.  As an example, below is a link to one of the original, light-up shoes: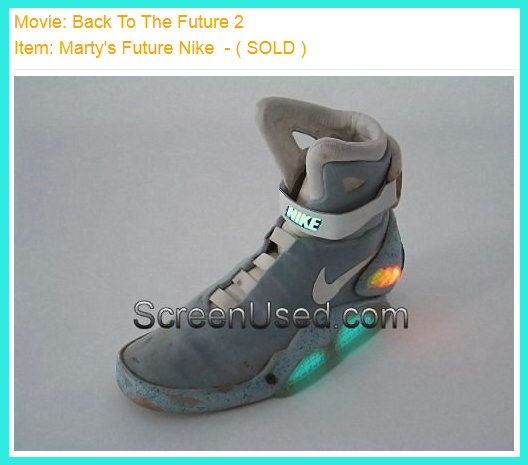 The shoe above is now part of a private collection, and photos and details can be found at www.bttfmuseum.it.
You can learn more about The Michael J. Fox Foundation for Parkinson's Research at www.MichaelJFox.org: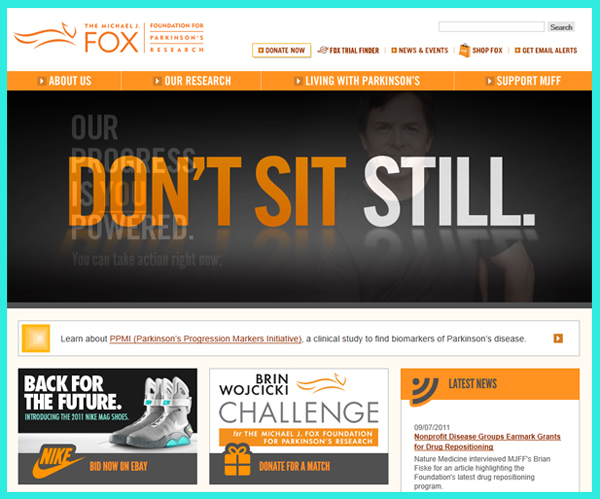 Jason DeBord