As in the past, a series of auction items have been made available on eBay in support of the Academy of Television Arts & Sciences Foundation, including a number of "VIP Experiences", set/show visits, and various television-related memorabilia.  The auctions are scheduled to run August 16th – August 26th.
These items can be viewed on eBay under the emmysfoundation account: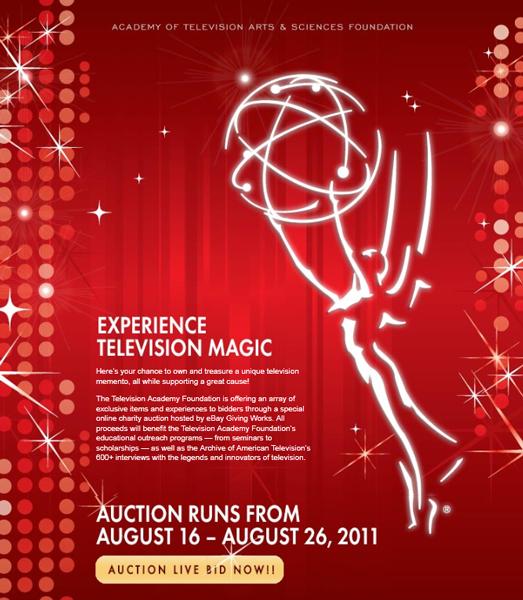 Below is a video about the Academy of Television Arts and Sciences Foundation:
Learn more at www.emmysfoundation.org.
Jason DeBord