As a continuation of the Prop Store booth at this year's Comic Con (see previously published interview with Stephen Lane), this next video segment includes an interview with Brandon Alinger, COO of the Los Angeles office, along with Ian Mutch from the London office.  This feature takes an in-depth look at pieces from Star Trek: Wrath of Khan, The Empire Strikes Back, Drive Angry, Gladiator, Batman Returns, and Predator.
Below is the video, courtesy of Vimeo (can also be viewed on the official Original Prop Blog YouTube channel):
Special thanks to Brandon, Ian, and the guys at Prop Store for the hospitality and taking the time to talk about their display pieces.
Click the link below for more more Comic Con 2011 coverage by The Original Prop Blog: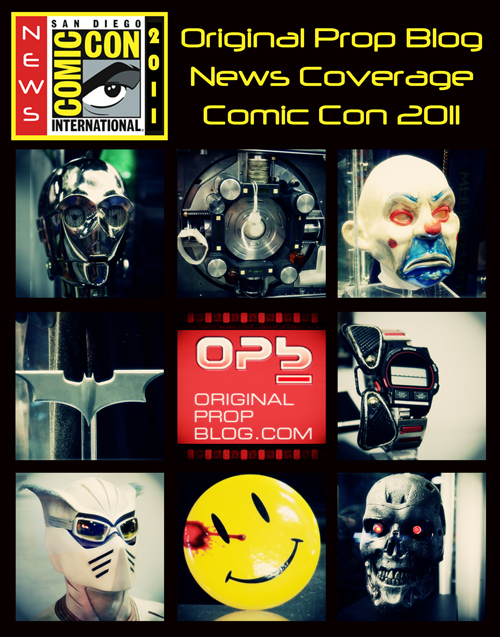 All Comic Con coverage, going back to 2009, can be found HERE.
Jason DeBord