As has been tradition with coverage by the Original Prop Blog (2010, 2009, 2008), I thought I would share my overall impressions of Comic Con in San Diego this year.  As always, it was an incredible event, though if I came away with one overall thought, it would be looking to the future and how the convention will continue to evolve over the coming years.  More than ever, this year it seemed to come off the rails a bit more (in both good and bad ways) and the big question that remains outstanding is if San Diego can continue to both accommodate and manage the incredible attraction as it remains the "all things to all people" global pop culture celebration phenomenon.
As noted in the past, I have been attending the show nearly annually going back to 1987 or so.  As such, I've seen the show change and grow tremendously over the years, but nothing like it has in the past three years in particular.  What was once a comic book convention that also included bits of other pop culture-related guests and attractions has now changed to be in large part about movies and television first, with comic books and the like seeming inconsequential in the midst of what some jokingly call "Movie Con" (unless it is a movie or television series based on a comic book).
Even walking the exhibit hall this is apparent to all, as movie studios and toy companies stake their claim literally at the center of the show, pushing comic book artists to one side of the floor and comic book dealers off to the outskirts of the other.  While the big publishers – Marvel and DC (and to a lesser extent Dark Horse and Image) have a large presence, even Marvel is these days fairly focused on its comic book-based franchise films.
With regards to walking the exhibit hall, during the course of the show, doing just that could be problematic at times, as the hall was filled with more people at certain times that I've ever seen before.  In addition, particularly on the first day and a half, security seemed to have little control over what "felt" like way too many people than should safely be allowed in a building at one time.
This is just speculation, but based on what I witnessed, the organizers did not seem well prepared at the start, beginning with "Preview Night" on Wednesday, the eve before the official opening of the show.  Typically, "Preview Night" is relatively lightly attended, and intended as a perk for those who purchased "4 Day Badges with Preview Night" passes in advance.  However, as I stood in a crowd of waiting con-goers outside of the main exhibit hall just prior to the 6:00 opening, most of those waiting to get in had "regular" 4-day passes or other kinds of passes (Professional, Press).  It seemed that when the doors eventually opened, any and everyone with a pass was allowed in, and the hall was absolutely packed.  With no big attractions outside of the main exhibit hall (for example, "Hall H" is a huge draw throughout the course of the official four days of the show), everyone flooded the main exhibit hall.
Walking around prior to this, I was standing in a line to get my press pass and I heard a security guard complaining to a superior that he had not had a break in 4 hours, to which he was told that they were short over a dozen people and he would have to wait.  While this show has been going for many, many years, the Wednesday night launch seemed very disorganized.  Interestingly, I was waiting outside one of the main exhibit hall entrances just prior to 6:00 and watched as security let "exhibitors" come and go as they please (and keep in mind some "exhibitors" are minor children, or merely friends of actual exhibitors), yet security would not allow an Associated Press cameraman step 10 feet into the room to capture video of attendees coming into the show as the doors opened.  This complete lack of discretion to allow global mainstream media press shoot footage for what would be a positive story about the show seemed to be very shortsighted.
In any event, attendees were generally extremely friendly and in great spirits throughout the show (apart from an altercation I witnessed between one attendee and another wearing a giant banana suit!).  I believe the most consistent thing about this event is the real camaraderie and genuine good will shared among friends and strangers – consistently – throughout the show.  And while Comic Con has been on the precipice of "outgrowing" San Diego, I can't really imagine the show "moving" somewhere else, particularly Los Angeles (which is frequently suggested), which I think would just kill the event and something far, far lesser would try to carry on in its place (and I suspect fail miserably).  San Diego is where the show was born, and the "walking city", the ambiance, the weather, the local stores and shops…  all of this contributes to what the show is and will be.  I have read some stories about expansion of facilities to accommodate the growth of the show, and hopefully that will happen.
True this year more than ever, the show is just so huge, on so many levels, that attendees can only see and experience a fraction of what happens at large.  It is always a case of trade-offs and quick decisions about prioritizing and customizing ones own experience.  This results in a feeling of things going by fast and leaving one wanting for more, which I think contributes to the overall positive attitudes and enthusiasm about Comic Con and always looking forward to the next one.
With regards to original props and costumes – our hobby – and the show, this year very much resembled the past few years.  The two "anchor" ambassadors for the field being Profiles in History and Prop Store.
As shown by photos in a prior article (see Profiles in History Showcase 'Back to the Future III' DeLorean Restored by Brian & Desi DosSantos (ScreenUsed)), the primary attraction at the Profiles in History exhibitor space this year was the original and restored DeLorean from Back to the Future III, which will be offered for sale at auction in their December sale.
I spent some time speaking with Desi from ScreenUsed on Preview Night, and I could tell he was having an amazing time sharing his love of the prop with attendees at the convention.  I checked by throughout the show, and Desi was constantly showing people to the car for photo opportunities, talking with the public and media about the car, and having an amazing time.  I did not interview Desi on camera as he was "in the thick of it" every time I passed by and I did not want to interrupt his work in helping to raise money for Team Fox (plus I already met with him at his house last year to take photos and video of the car).  I've been in communication with Desi since the end of the con, and he reported to me that they raised $11,131.00 for Team Fox.  You can learn more at www.ScreenUsed.com.
I also spent some time talking with Brian Chanes, who explained that the remaining sale events for this year will be in December – their Hollywood Auction 45 and Debbie Reynolds Part 2.  As always, Brian was very kind and I really enjoyed talking with him and catching up.  I only spoke with Joe Maddalena twice during the four and a half days – maybe 60 seconds for each conversation – so our annual video interview at Comic Con tradition is at an end.  I was able to catch up with a few other hobbyists at the Profiles booth who typically spend a lot of their time at their exhibit, so that was great.
The Prop Store space tends to serve as a great social "hub" for those in our field that have developed friendships in our collecting over the years, so it was nice to catch up with them others, as well as meet new people and make new friends.  As can be found in the coverage of the show, principals from Prop Store took the time to share some insights about their display pieces for the benefit of those not able to attend the show, including video interviews with Stephen Lane and Brandon Alinger, and a Prop Talk podcast with Dan Hill.
I also stopped by to talk with Lee, Shannon, and Steve from the Motion Picture Prop Company at their table in the mezzanine.  As always, they were very welcoming and kind, and hard at work producing news coverage of the show on their website.  You can find their own coverage of the show at www.theMPPC.com.
This year, I tried to compartmentalize my news coverage a bit so I could enjoy more of the show myself, and had a great time meeting and seeing various actors and other artists and such.  I took advantage of photo opportunities made available at the Profiles in History area and met and had my photo taken with Billy Zane, and also got autographs and photos with Peter Mayhew (Chewbacca) and Nicholas Brendan (Xander on Buffy the Vampire Slayer).  I also met my favorite comic book creator going back to the late 80s, Ted McKeever, who created an amazing pen and ink work of art for me from his series, Eddy Current.  I also met a number of people that I hope will lead to future interviews to benefit the Original Prop Blog in the future.
All in all, it was, as usual, an amazing show and experience, and the highlight for me was meeting up with and spending time with fellow hobbyists at and outside of the convention.  Special thanks to all of you who I met with and I look forward to next year.
Below are some random photos providing a glimpse into "the sights of Comic Con 2011".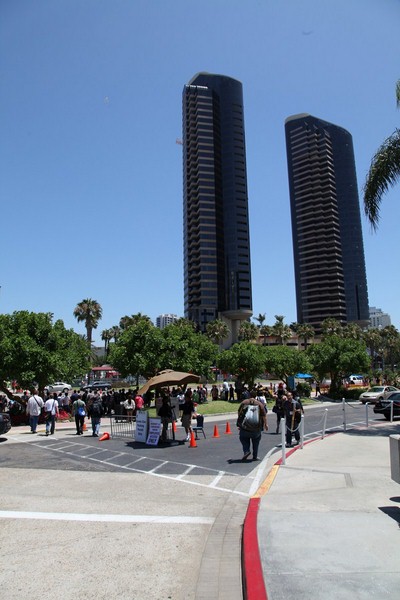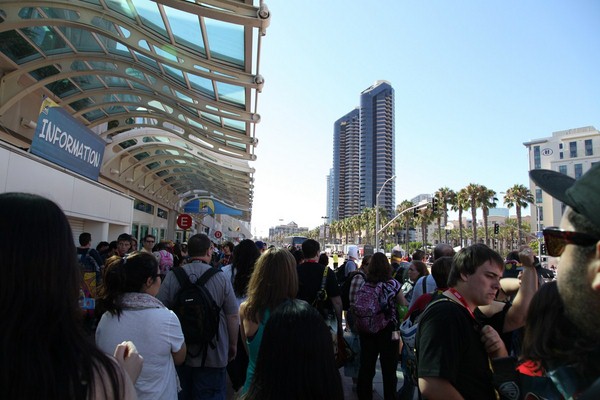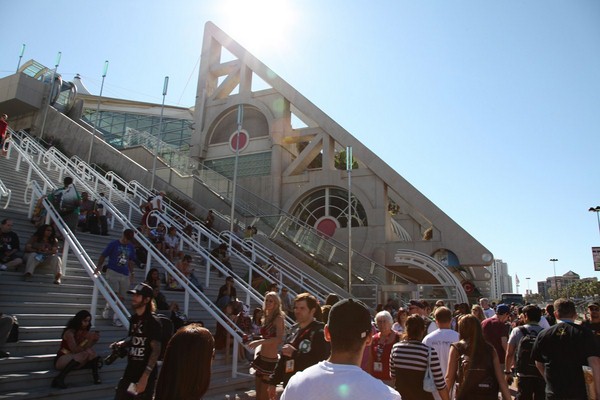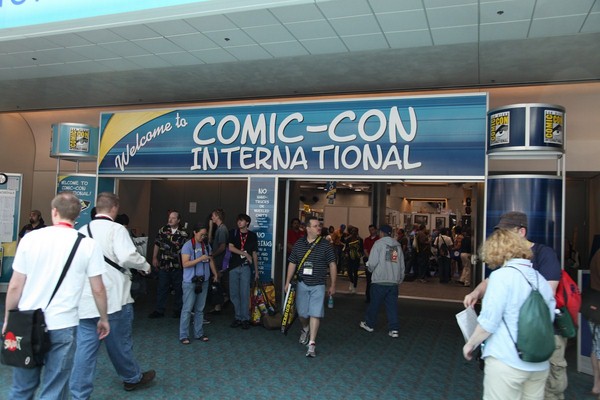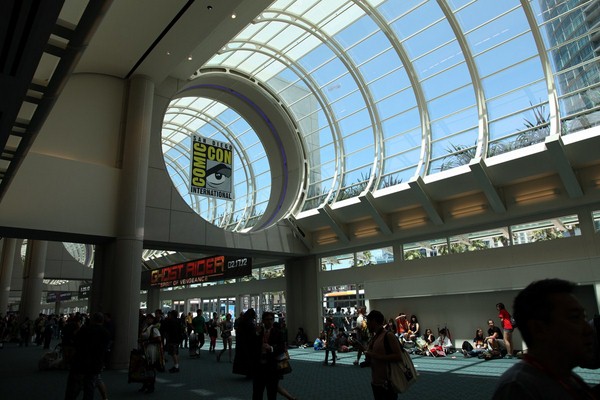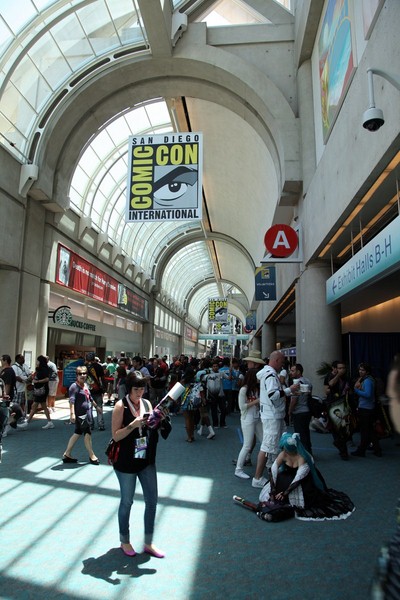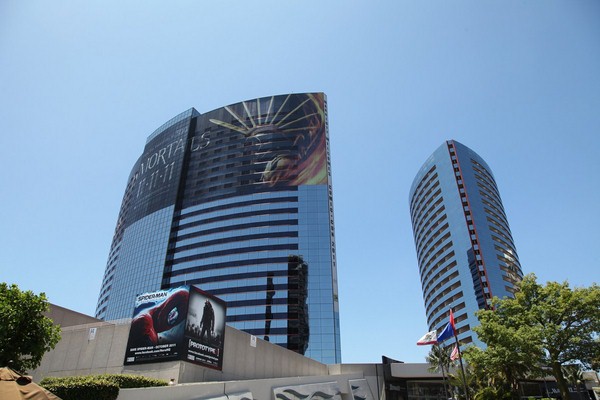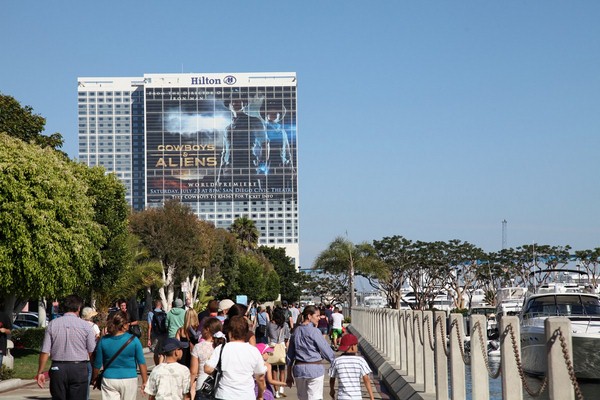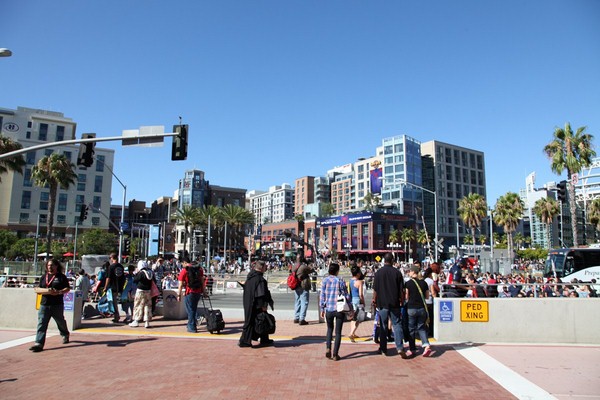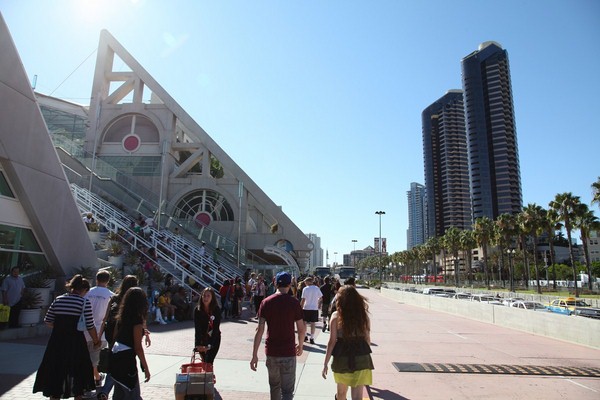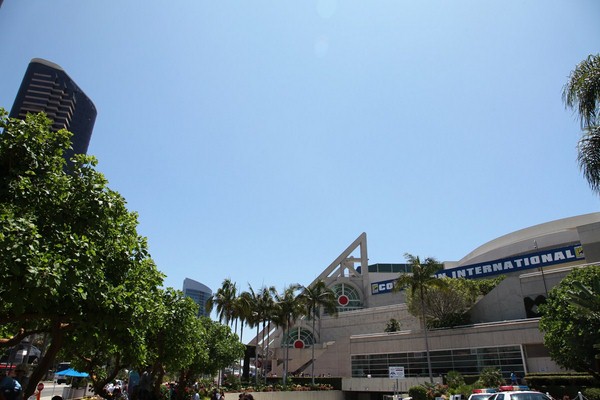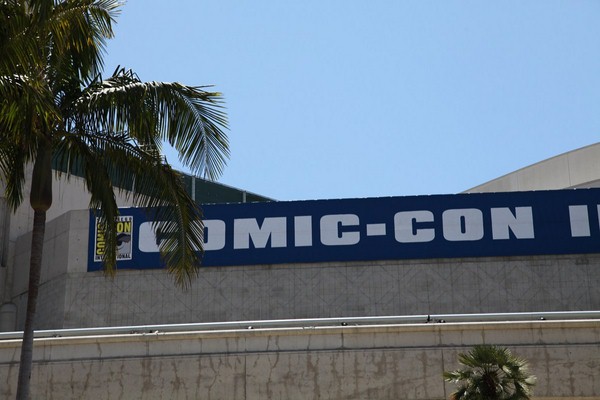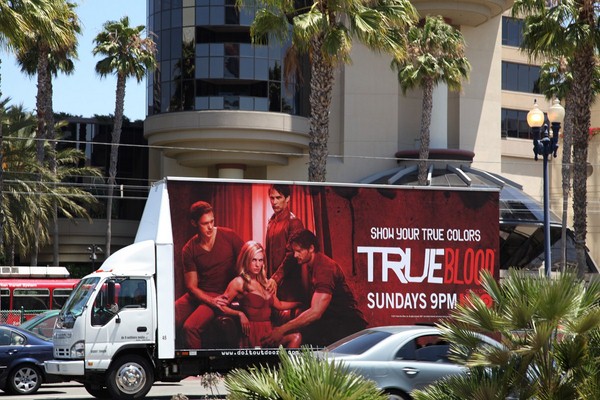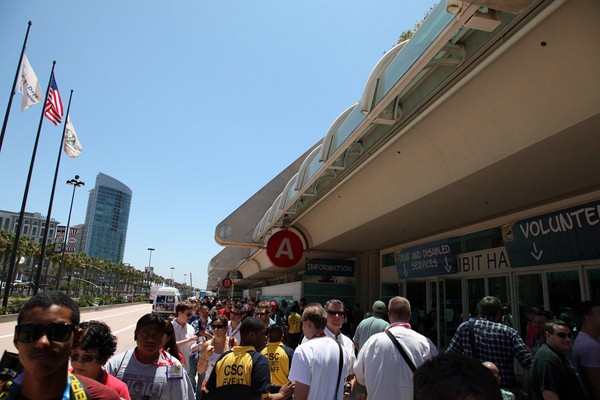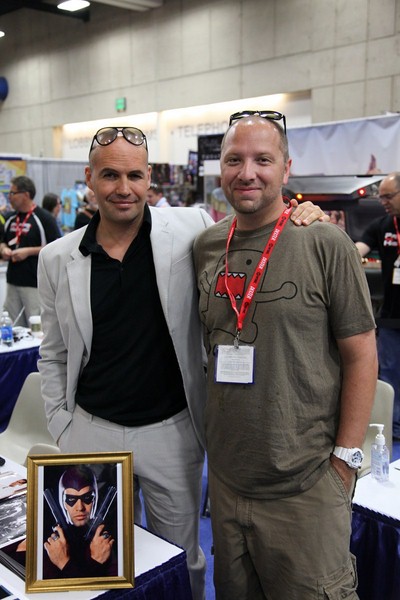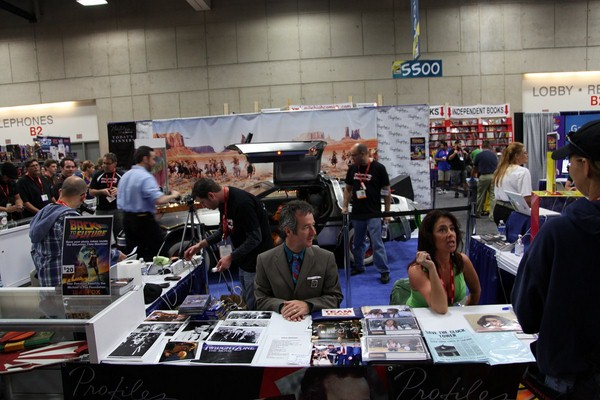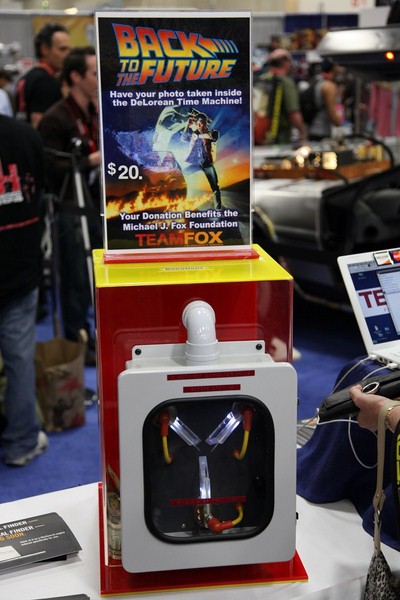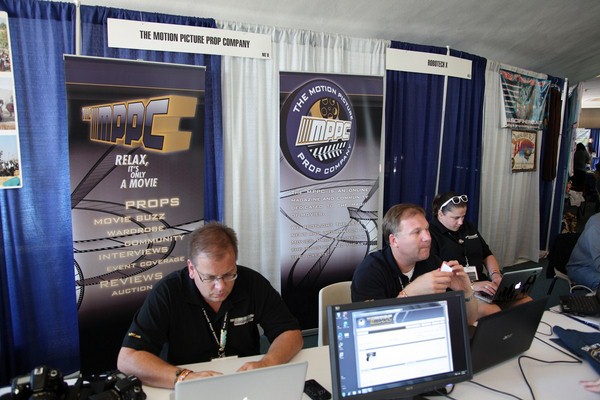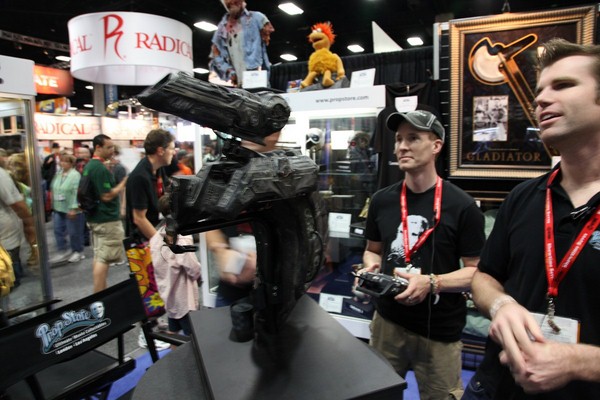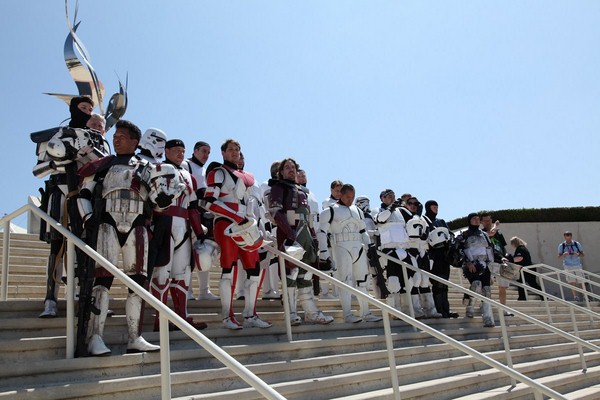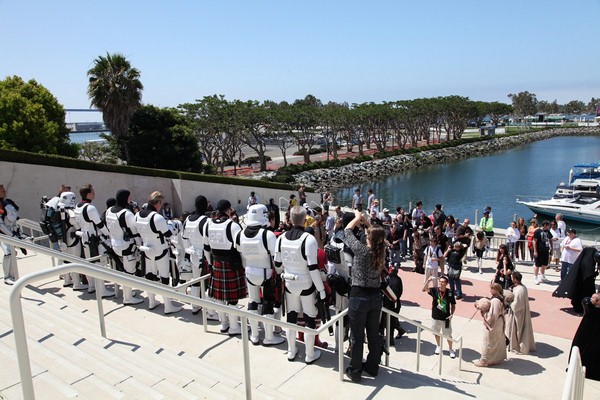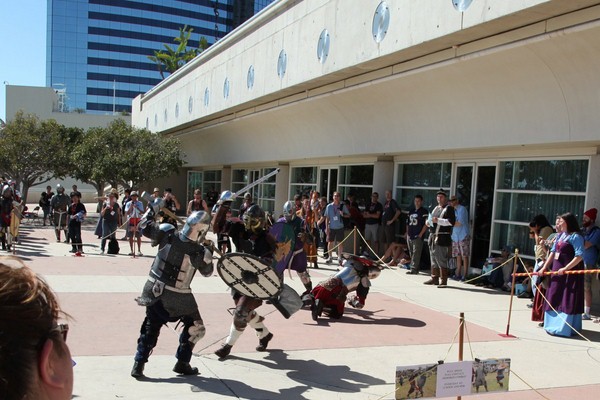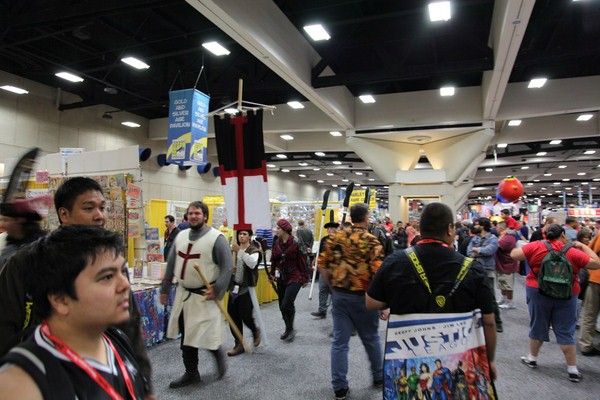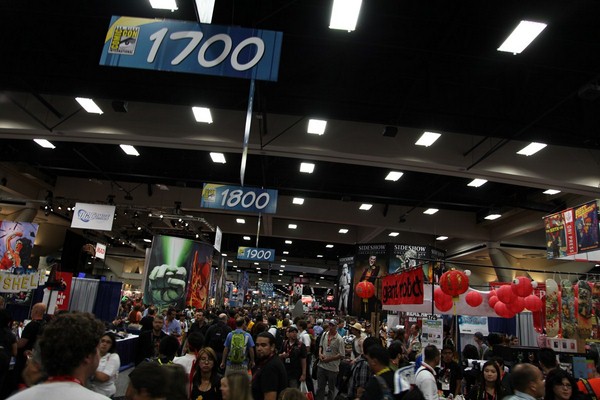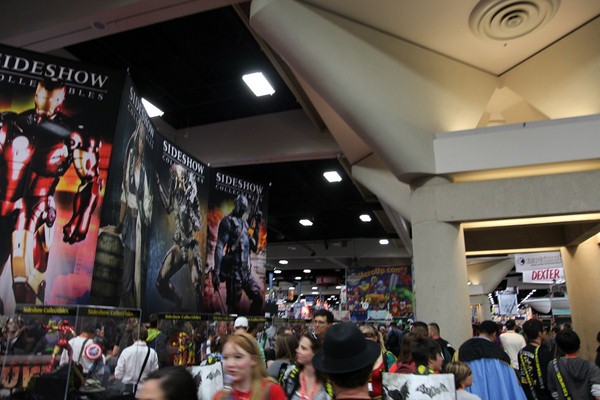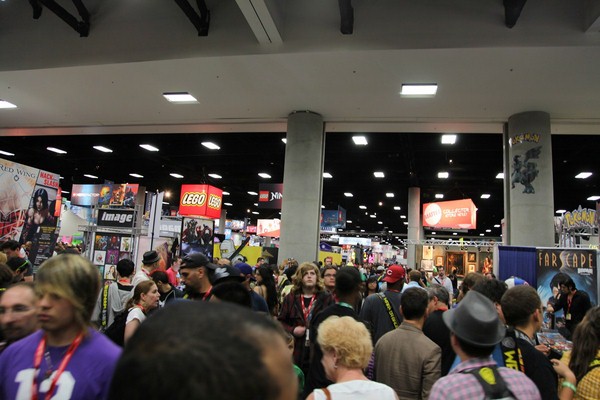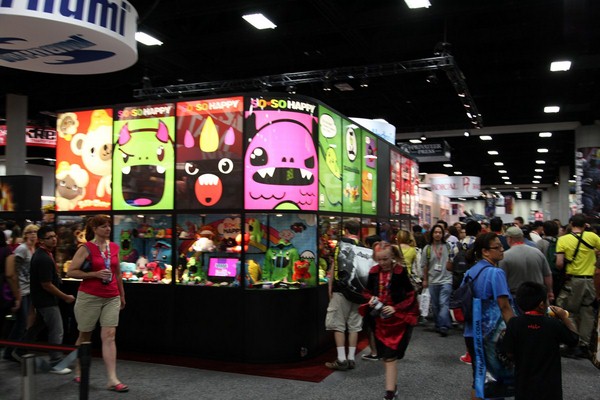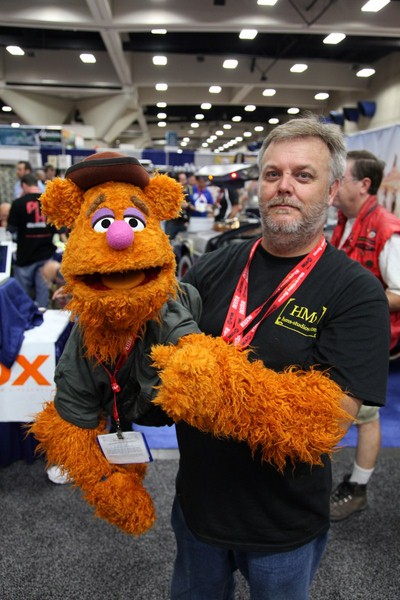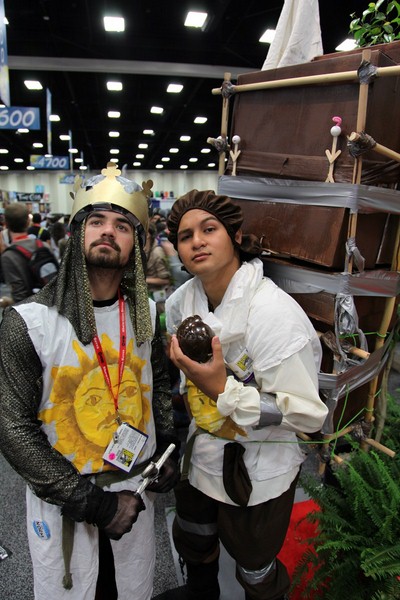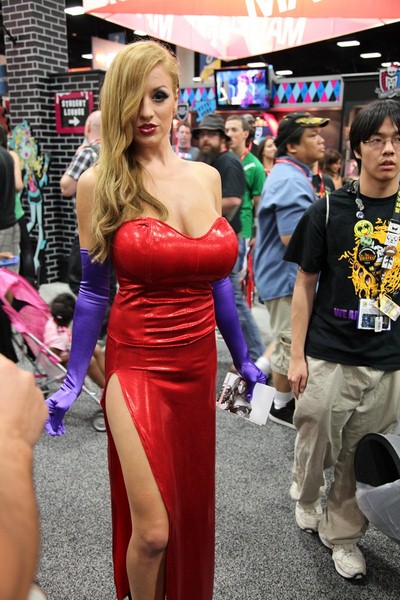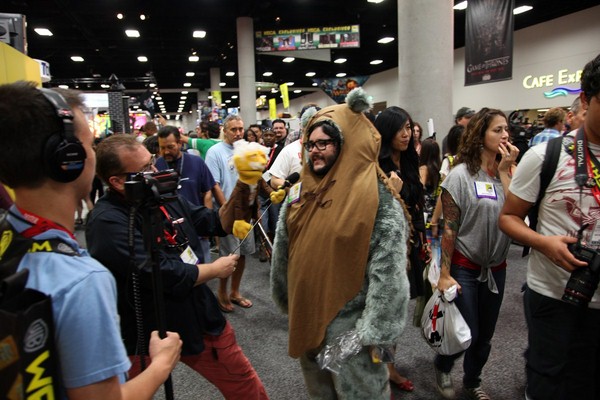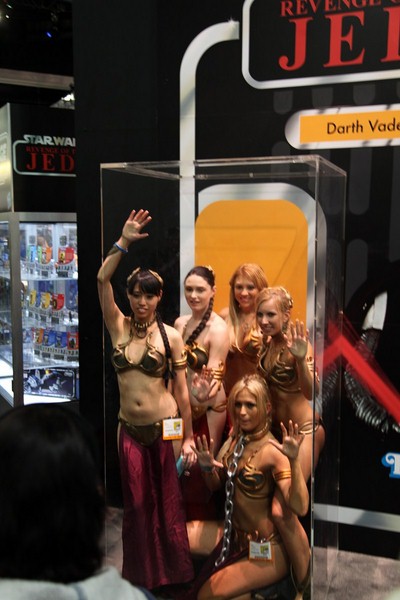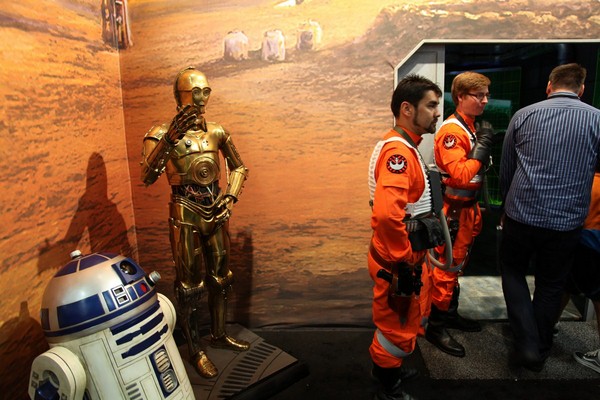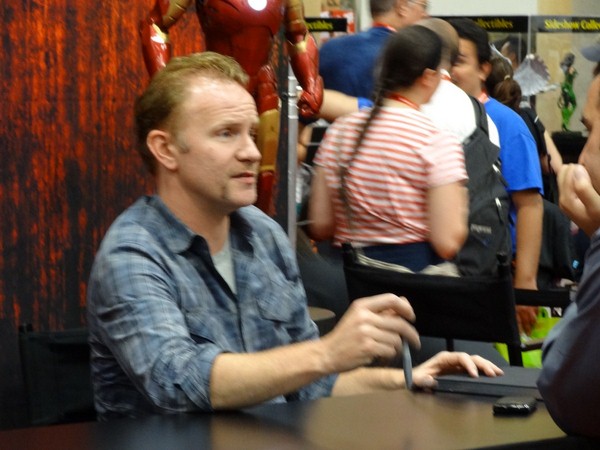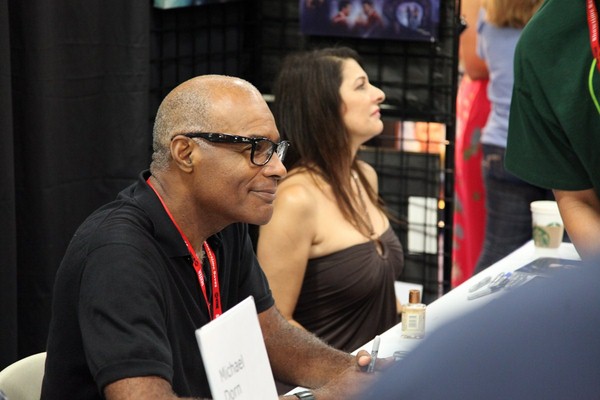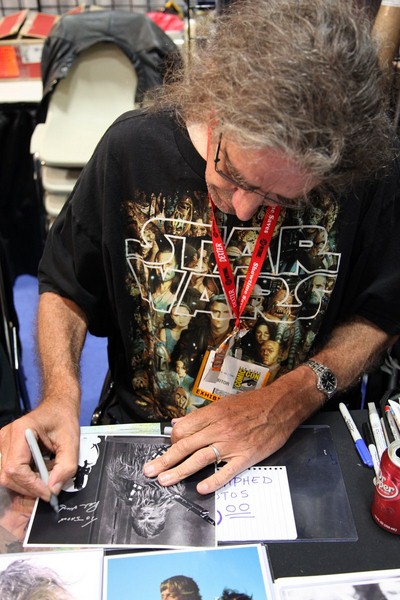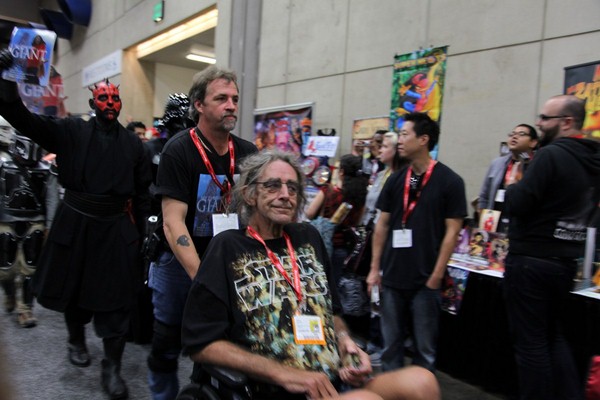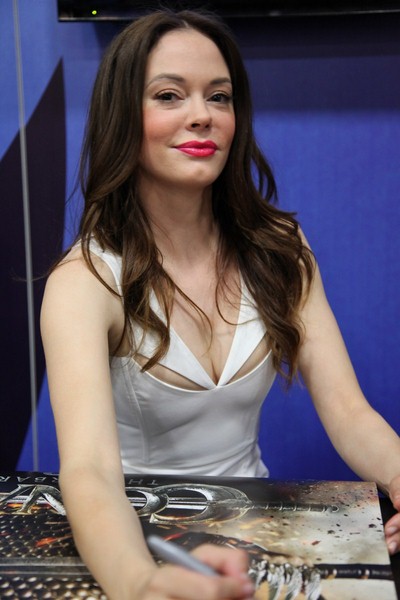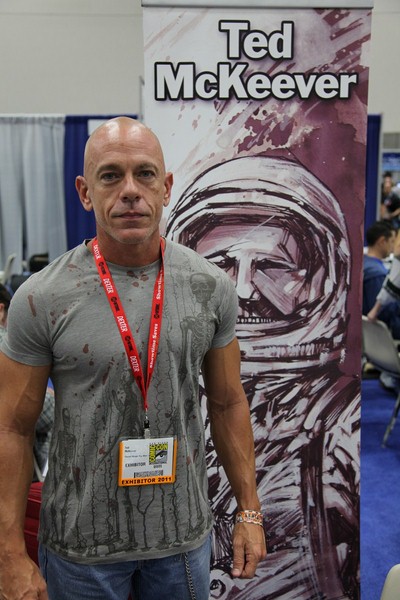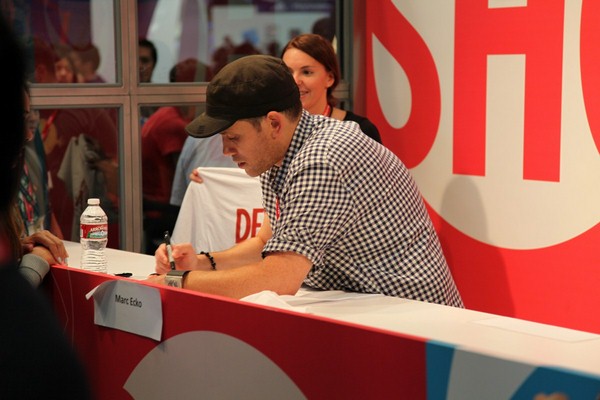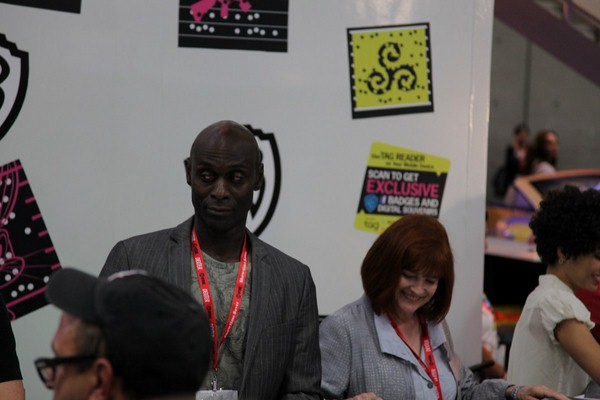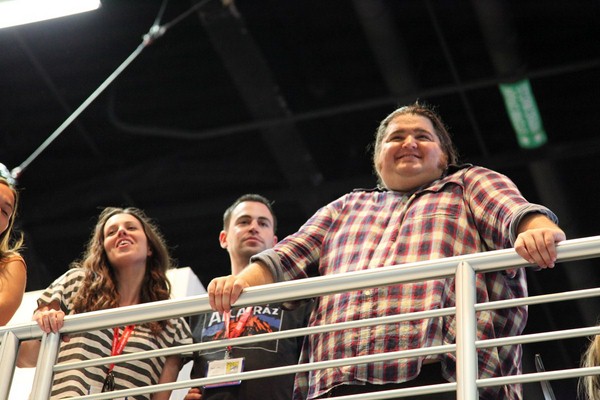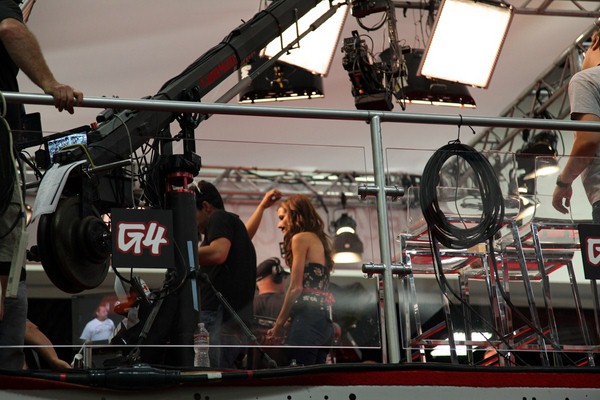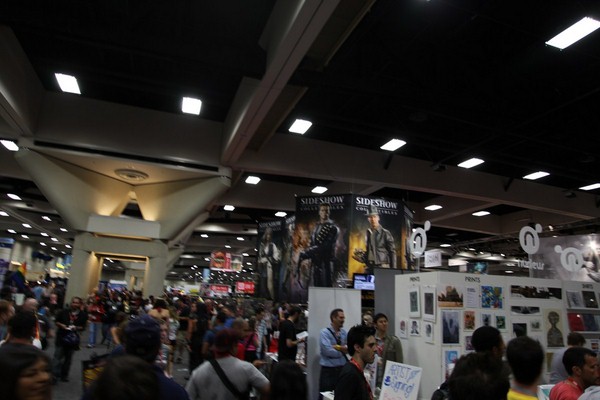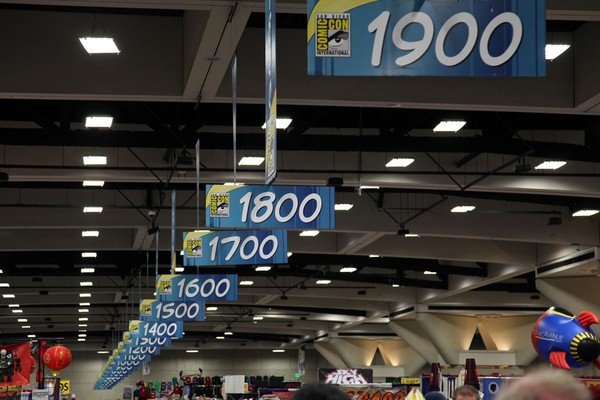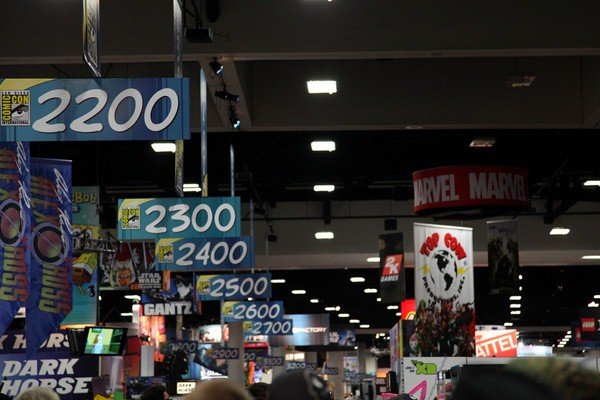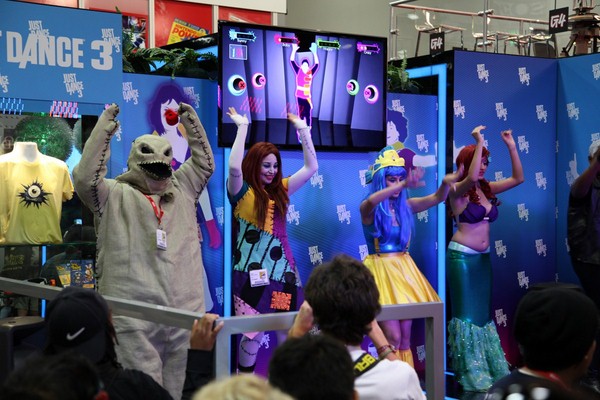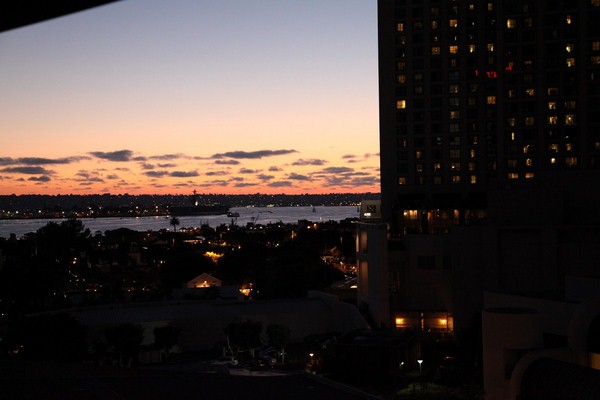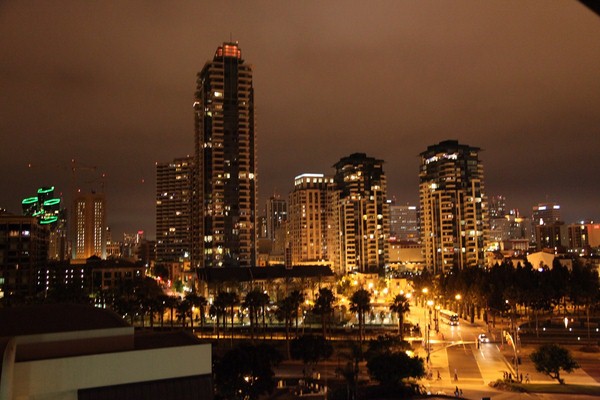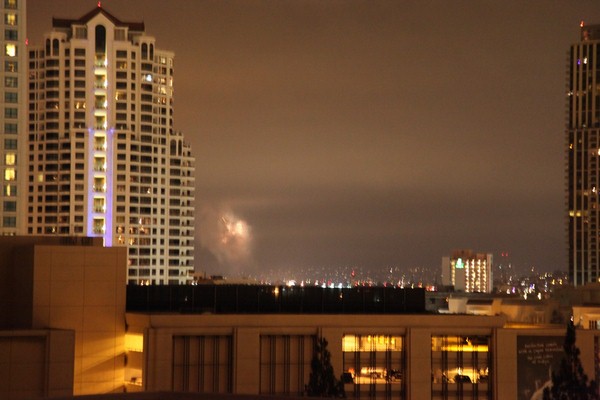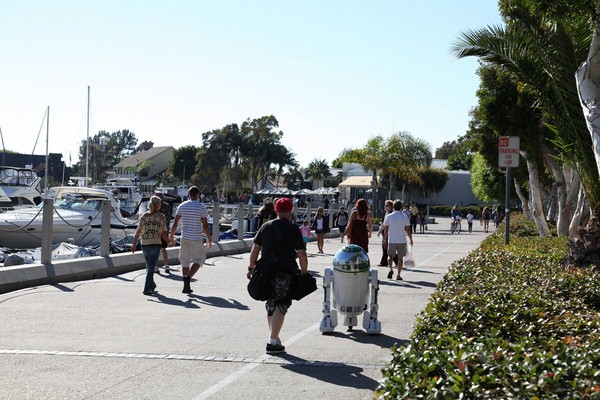 Click the link below for more more Comic Con 2011 coverage by The Original Prop Blog: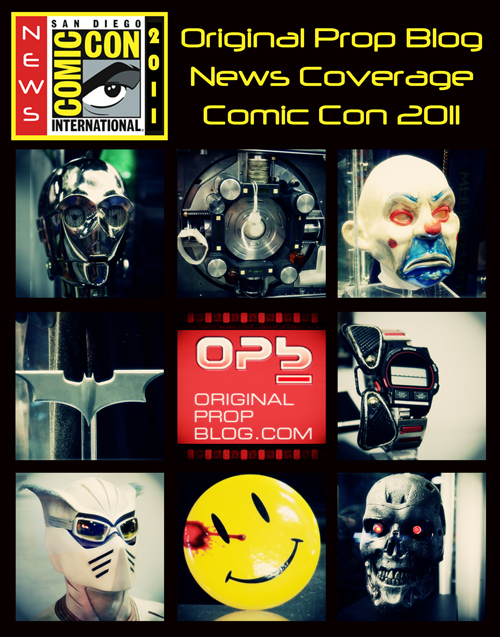 All Comic Con coverage, going back to 2009, can be found HERE.
Jason DeBord