As part of my ongoing coverage of Comic Con 2011 and as has been tradition (see 2008, 2009, 2010), Prop Store CEO Stephen Lane took the time to show off some of the amazing props and costumes on display at their exhibit area.  This year, Stephen provided some insights and a closer look at the ZF-1 weapon from The Fifth Element, Tony Montana's green card from Scarface, and a uniform worn by Uhura in the original Star Trek series.
Below is the video, courtesy of Vimeo (can also be viewed on the official Original Prop Blog YouTube channel):
Thanks again to Stephen Lane and Prop Store for the opportunity to share a close-up look of these amazing pieces.
Click the link below for more more Comic Con 2011 coverage by The Original Prop Blog: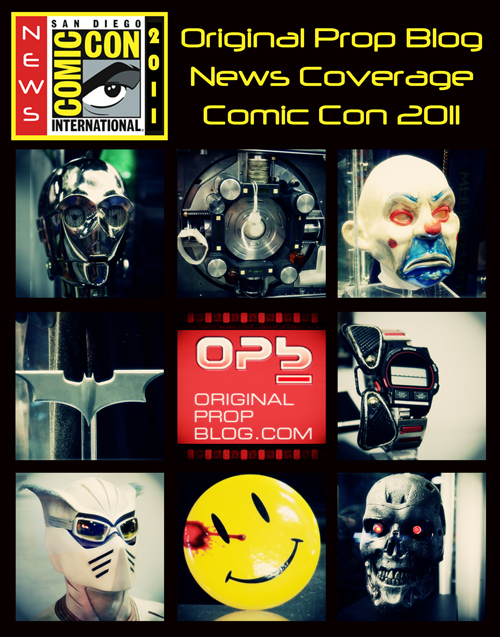 All Comic Con coverage, going back to 2009, can be found HERE.
Jason DeBord