Movie prop and costume designers/dealers eFx Collectibles, UD Replicas, Anovos, and Studio Art Technology shared space and brought a lot of great material to Comic Con this year showcasing their sci-fi franchise memorabilia.  In addition, they brought a number of original props from the upcoming Men in Black 3, not due to hit theaters until 2012.
Below of photos of these props that were made available for viewing at their booth, courtesy Studio Art Technology: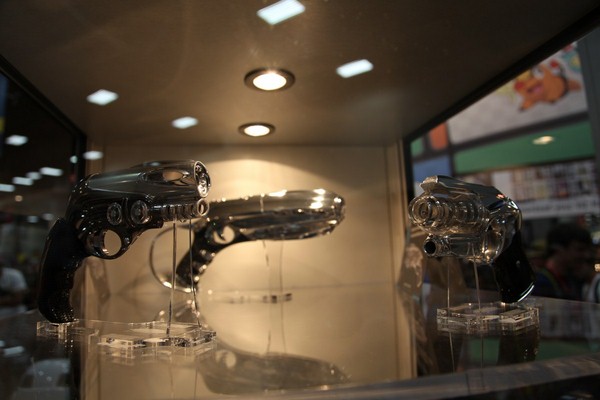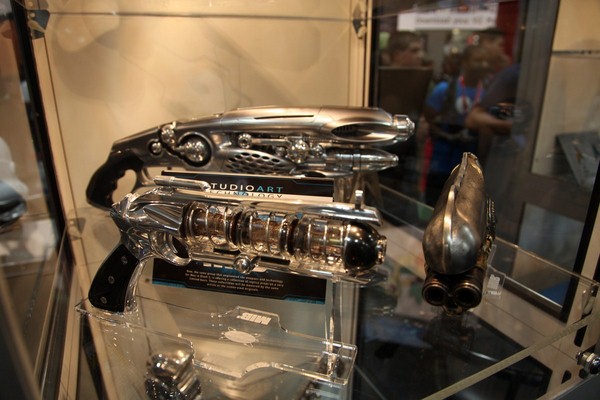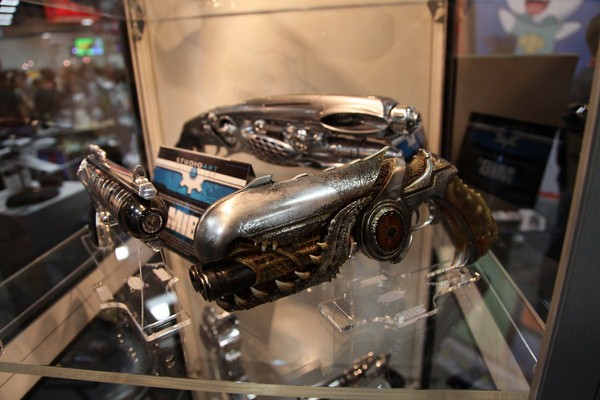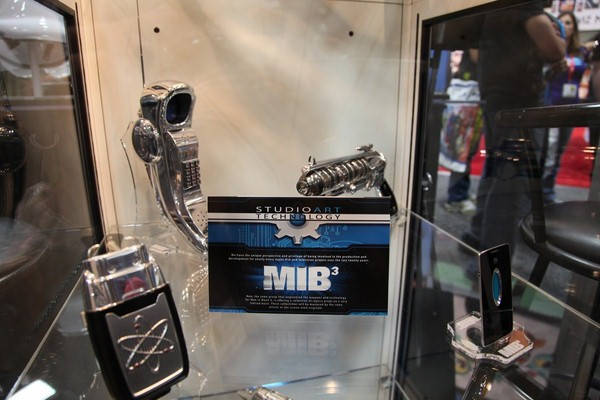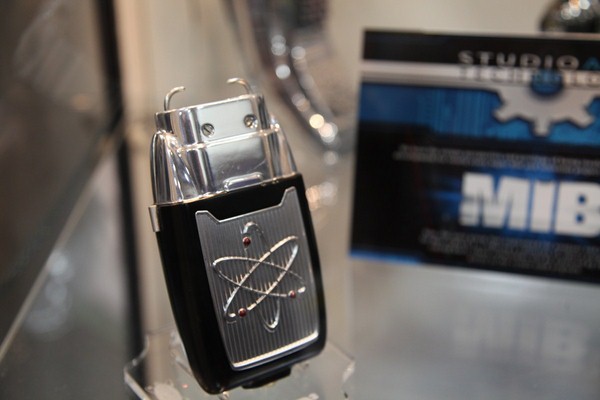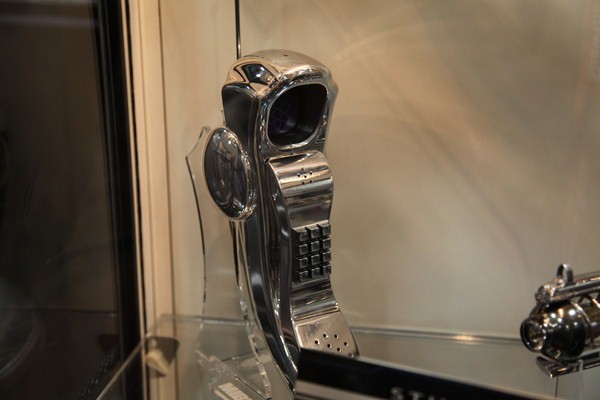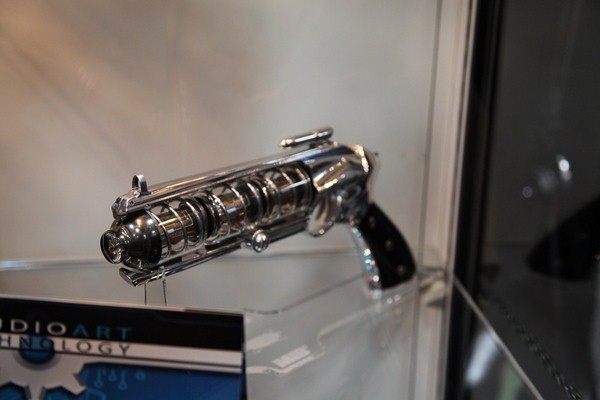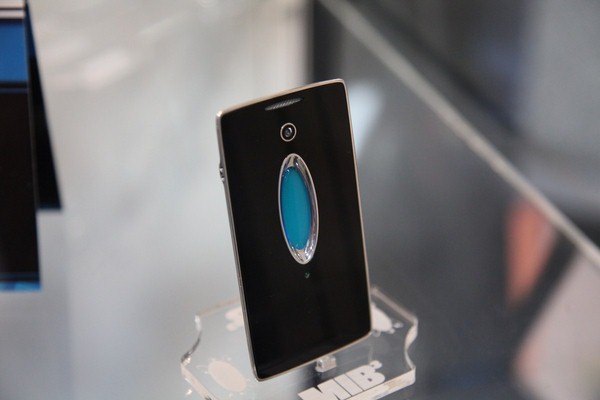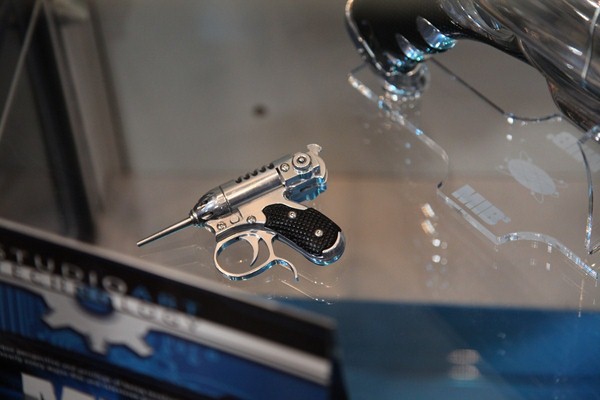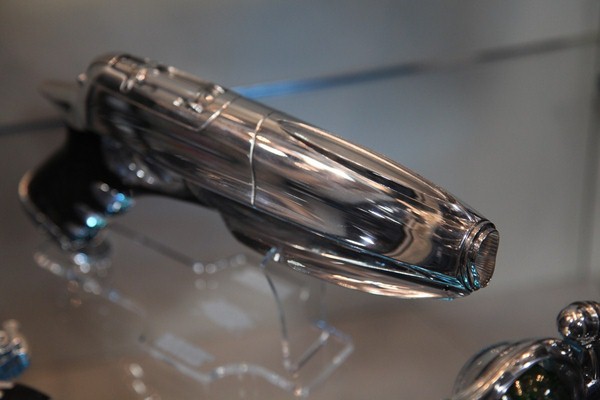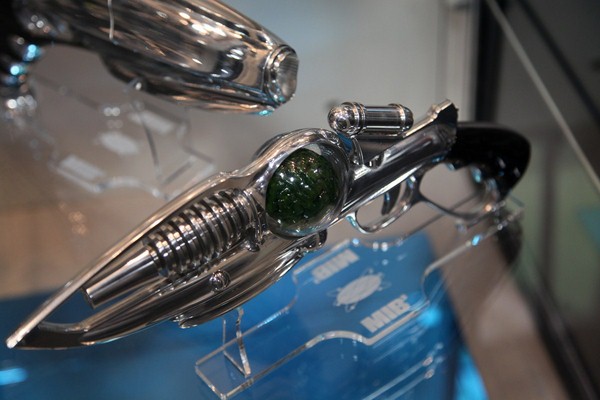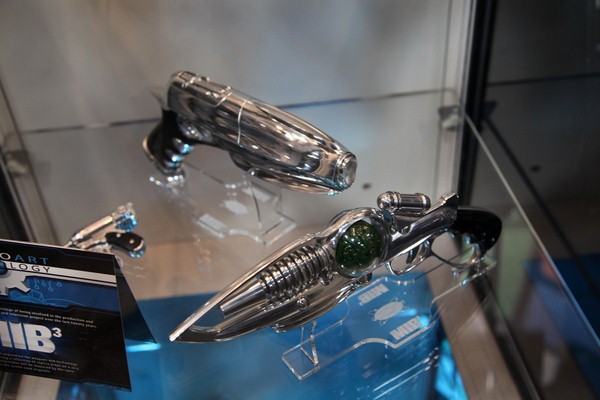 Factory Entertainment reportedly had original props from Men In Black 1 & 2 on display, but I missed those – you can find photos on the Replica Prop Forum (RPF) here – LINK.
Click the link below for more more Comic Con 2011 coverage by The Original Prop Blog: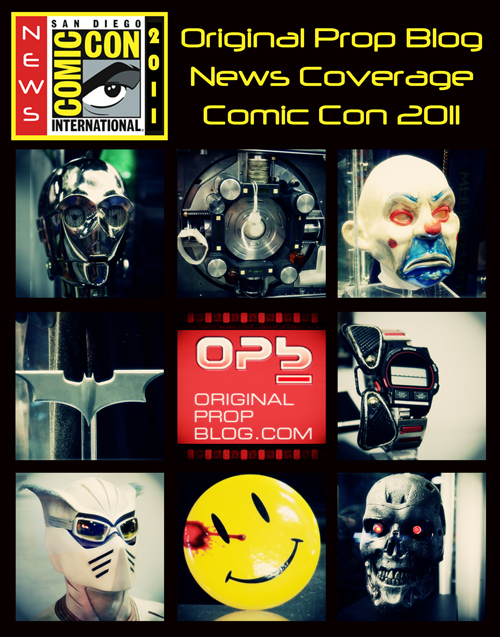 All Comic Con coverage, going back to 2009, can be found HERE.
Jason DeBord