The Marvel booth at Comic Con has now unveiled the modern-era costume to be worn by Captain America in next year's superhero cross-franchise movie, The Avengers.  The display includes the costume and iconic shield.
Below are photos of the display: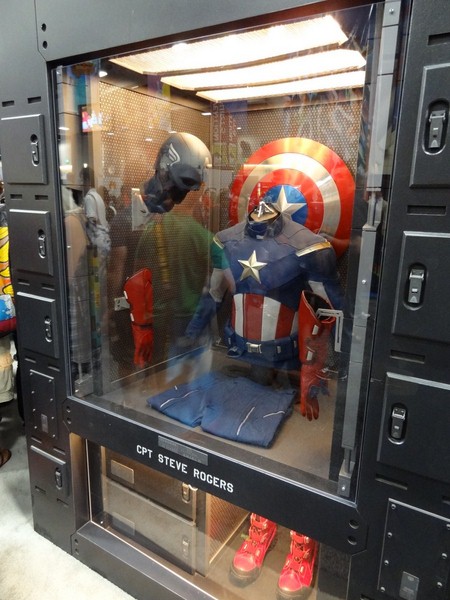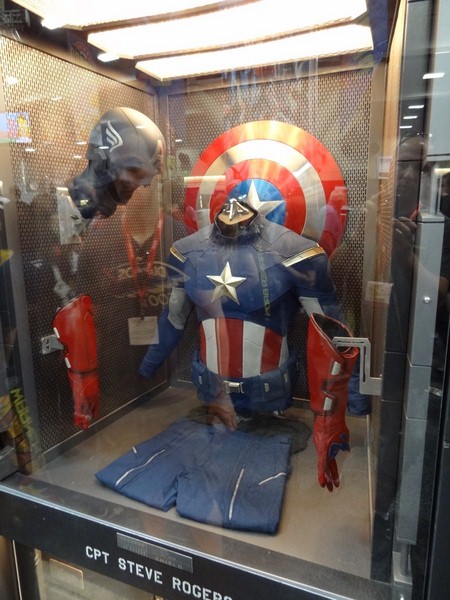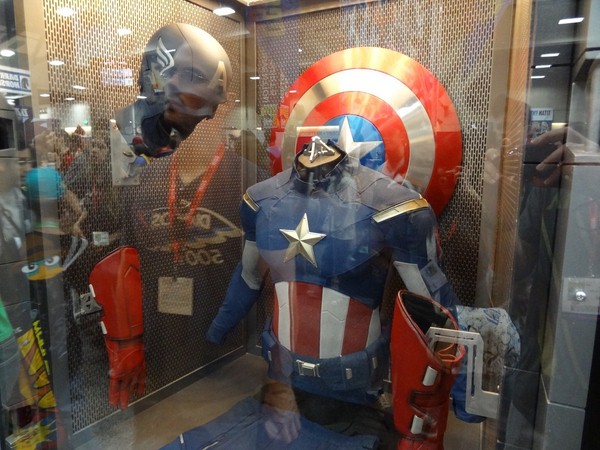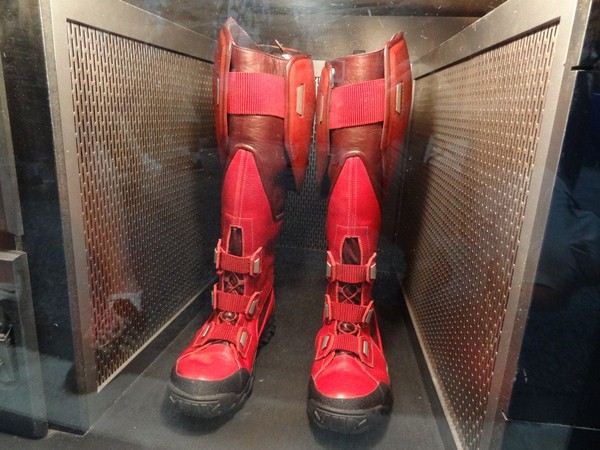 Click the link below for more more Comic Con 2011 coverage by The Original Prop Blog: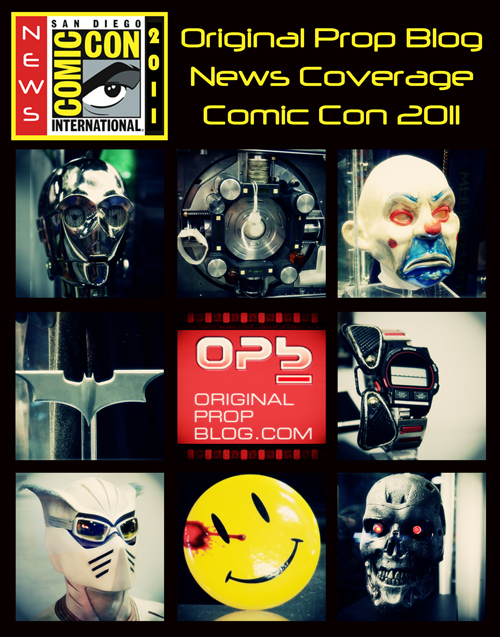 All Comic Con coverage, going back to 2009, can be found HERE.
Jason DeBord