2011 marks Prop Store's third year as an exhibitor at Comic Con in San Diego, and as has been the case in the past, they have brought an assortment of props and costumes from an assortment of film and television programs.  As part of their t-shirt promotion this year, they have billed their experience "Comic Khan", which is emblazoned across the shirts and the Khan costume from Star Trek II: The Wrath of Khan is in the coveted display case spot at the corner of their exhibit.
You can learn more about Prop Store at their official website, www.PropStore.com.
Below is a photo of the Prop Store crew with Rick Baker: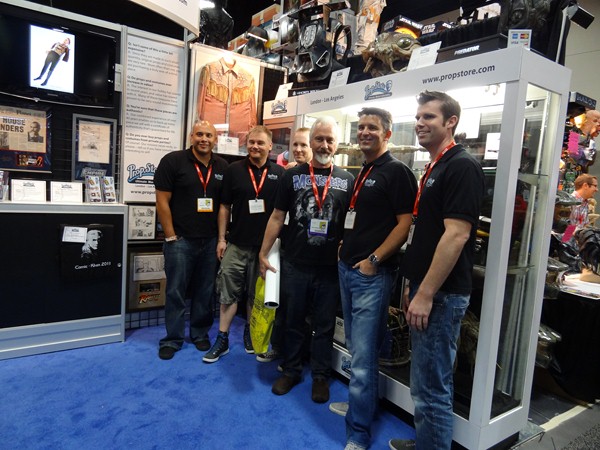 Below are photos from their display; videos and interviews will follow at the close of the show and be published early next week.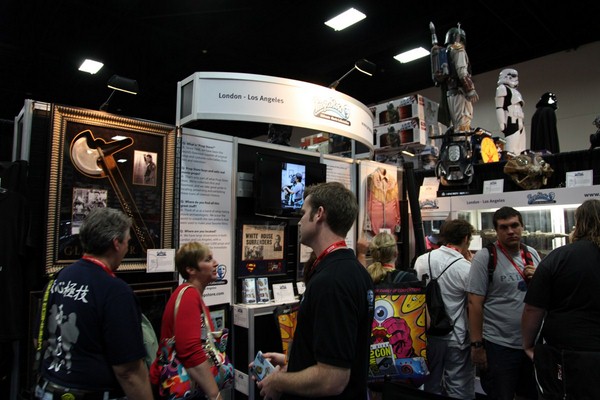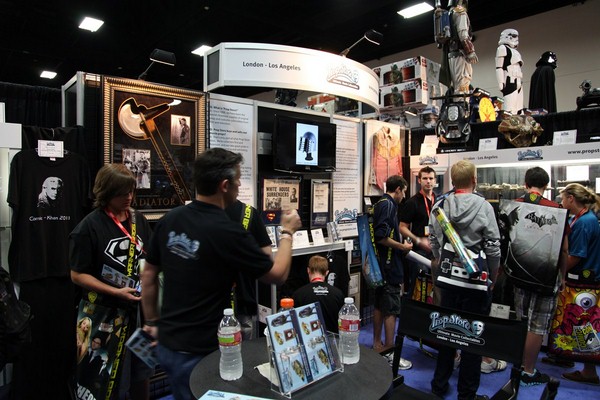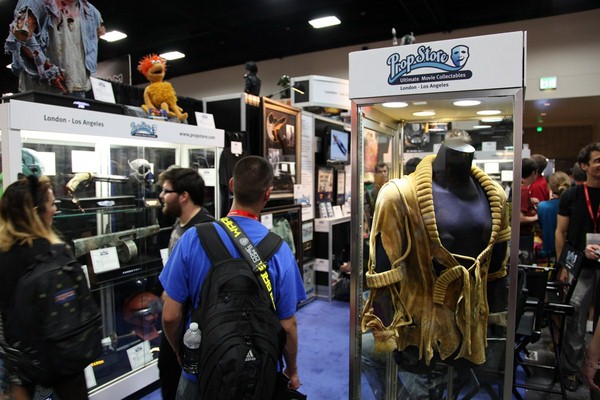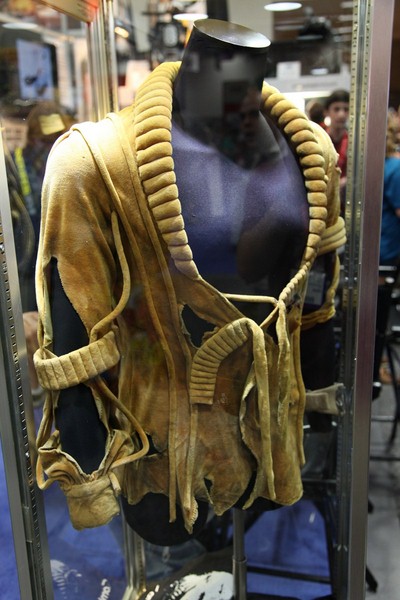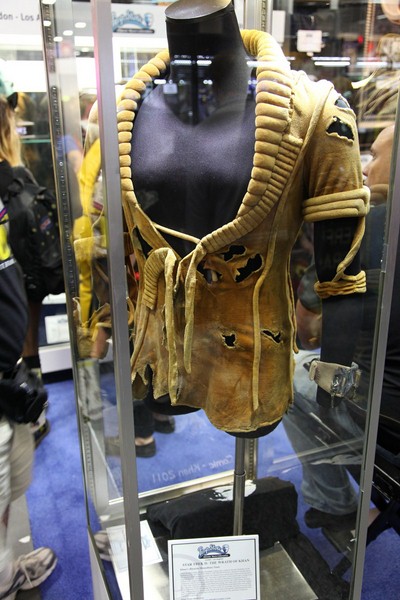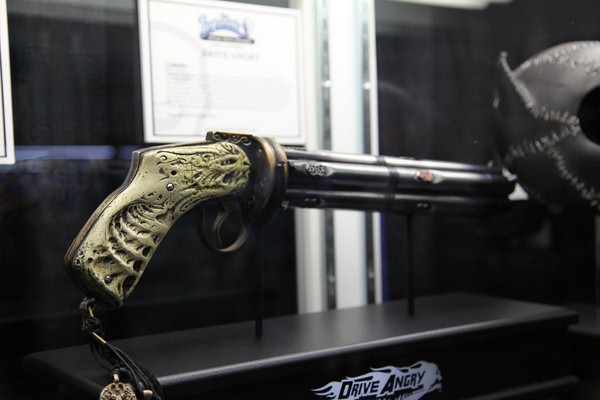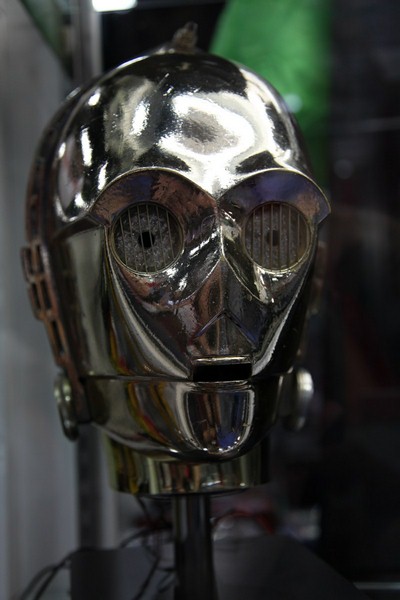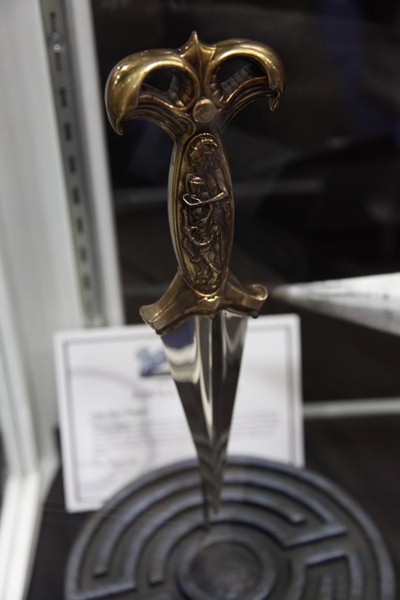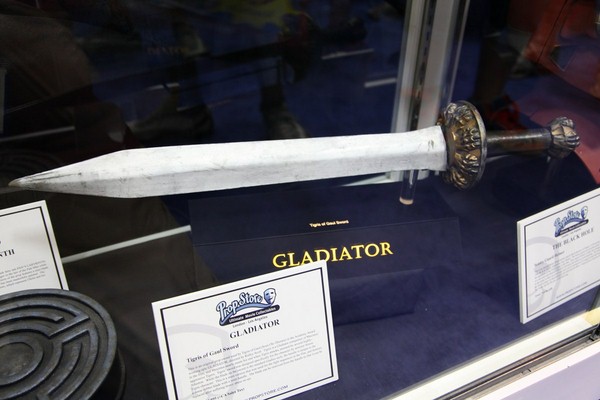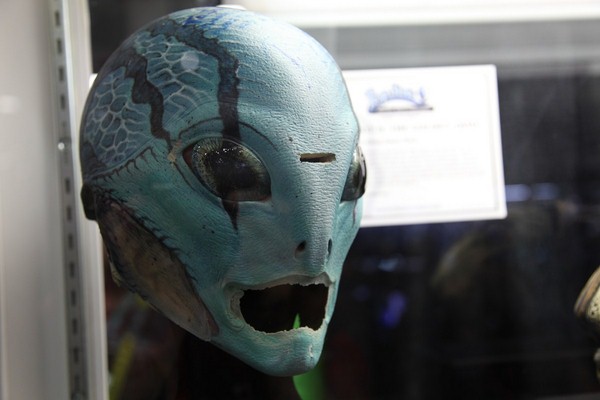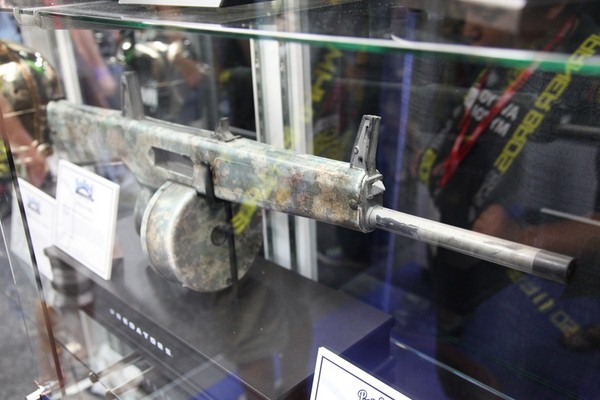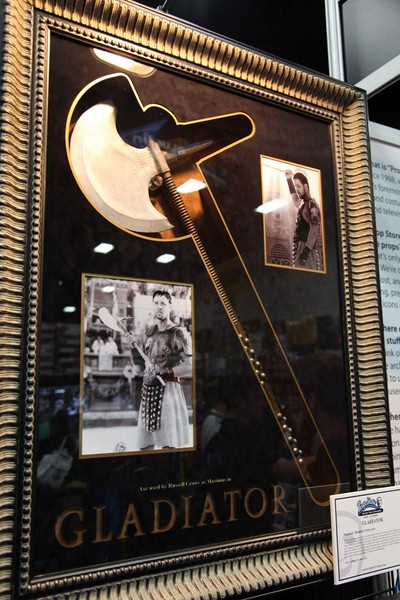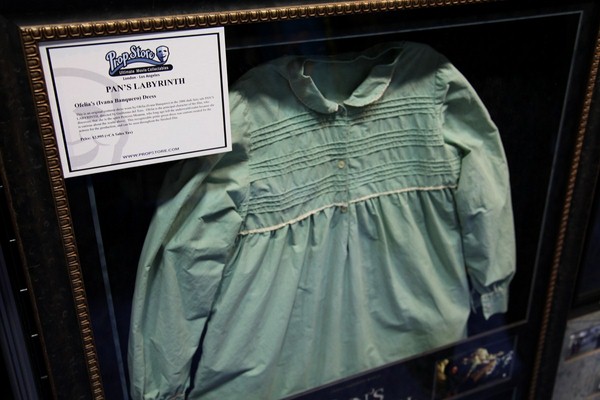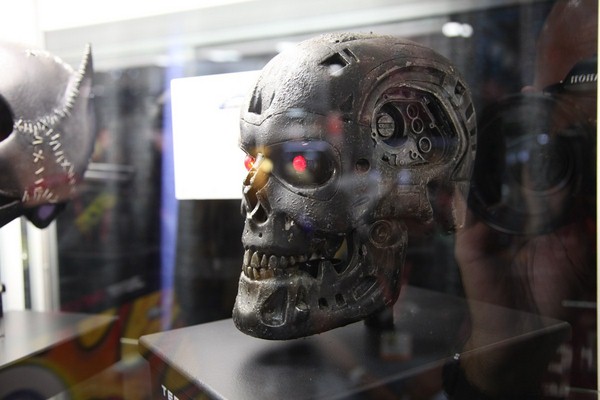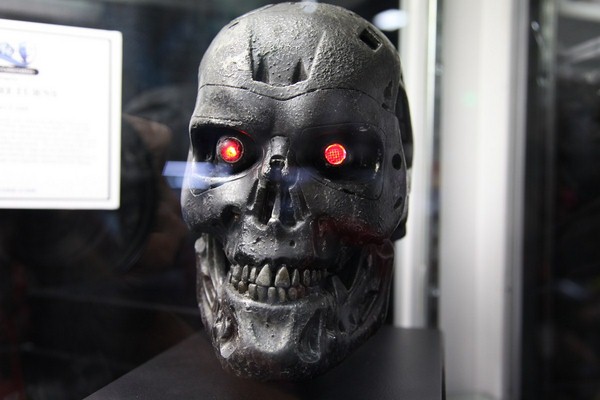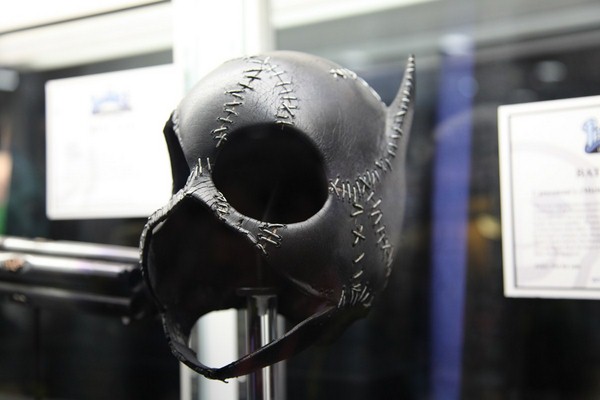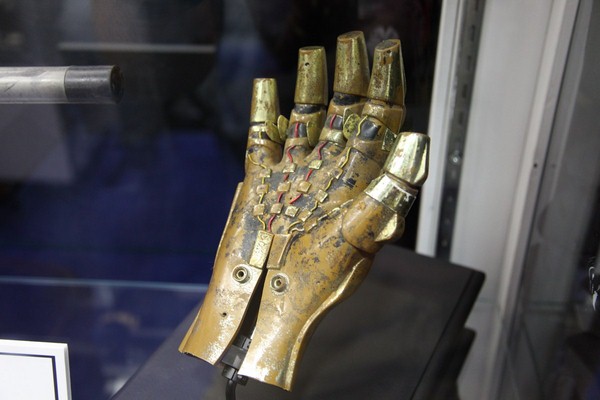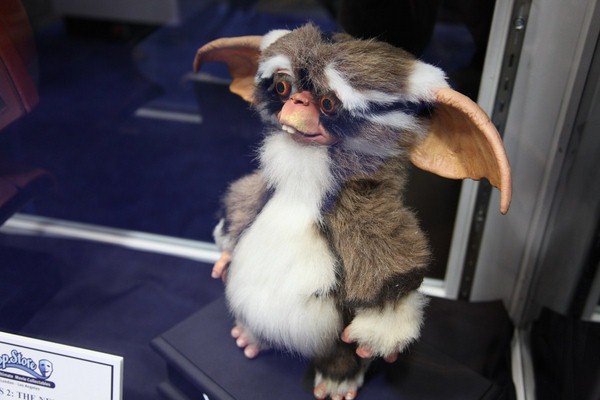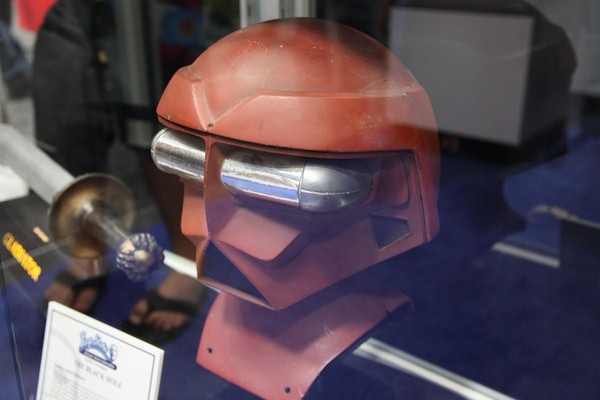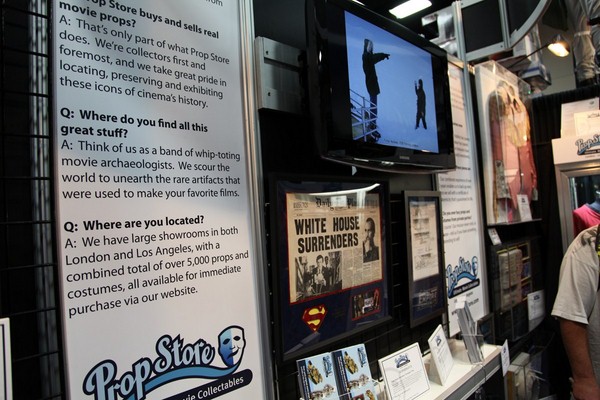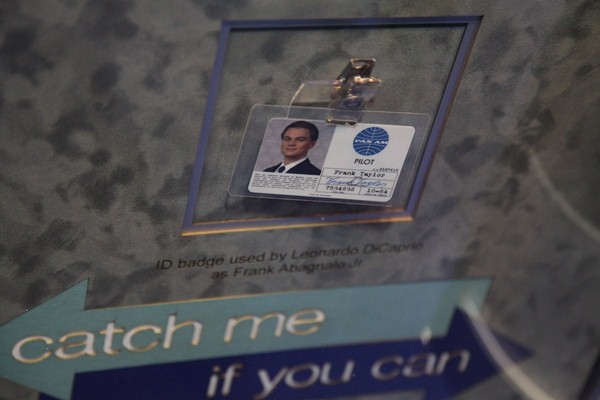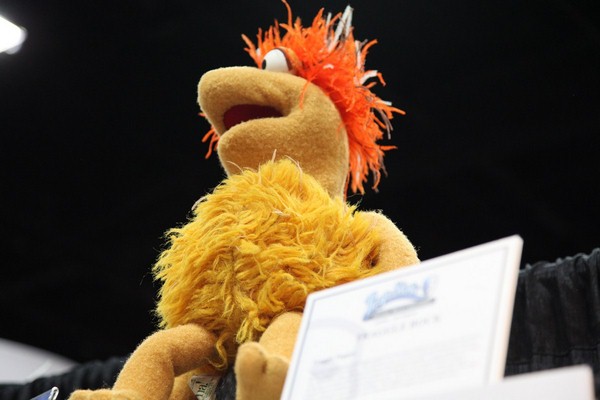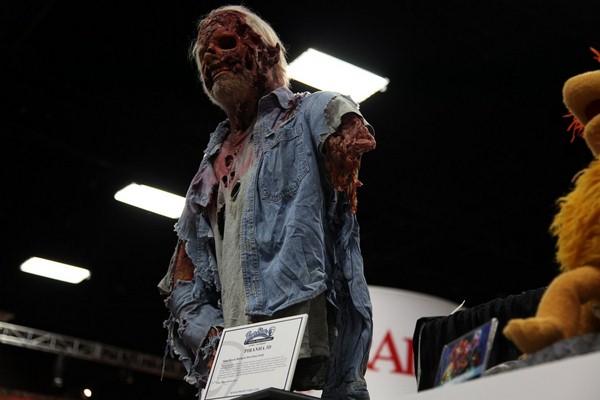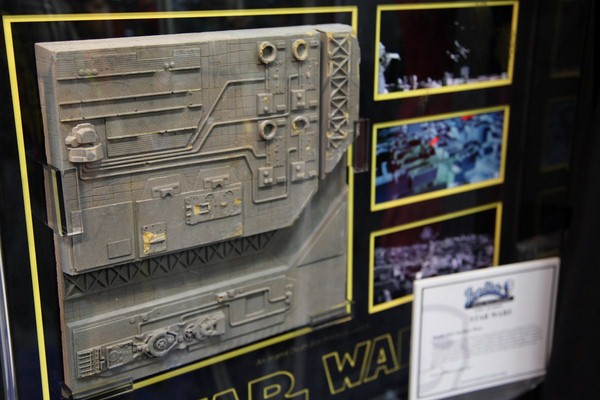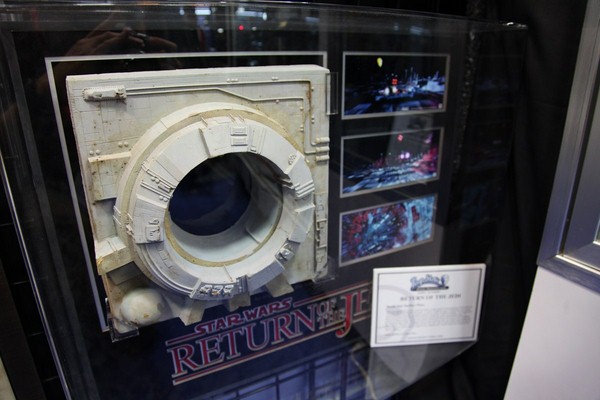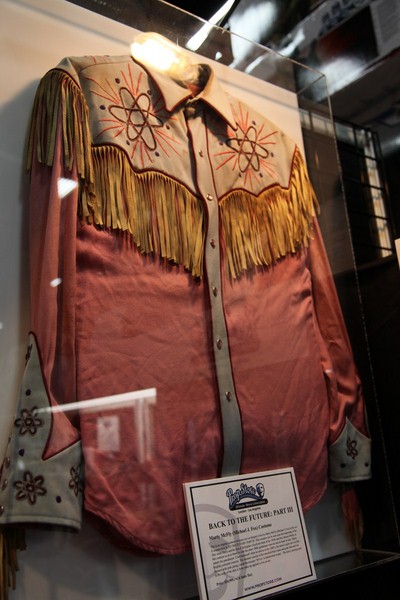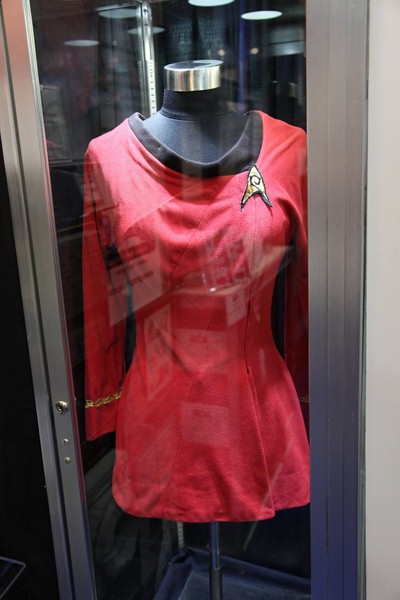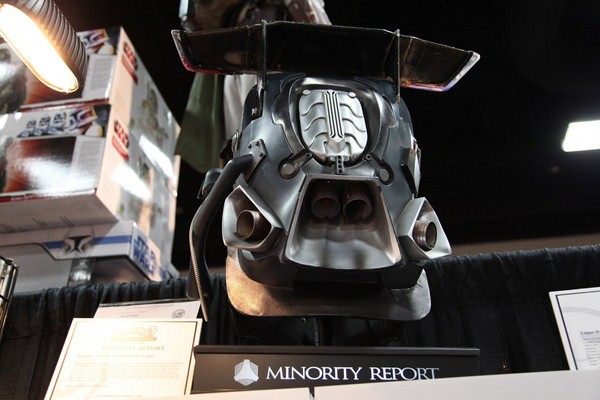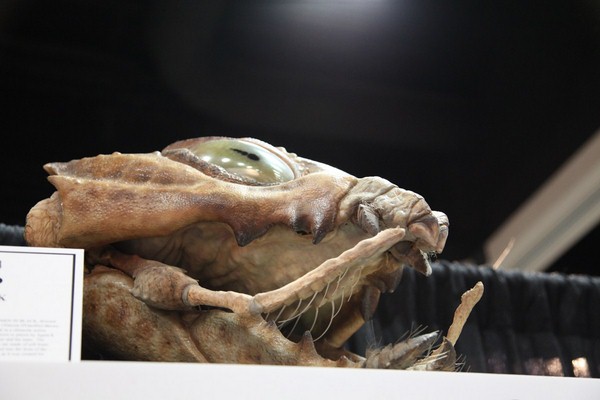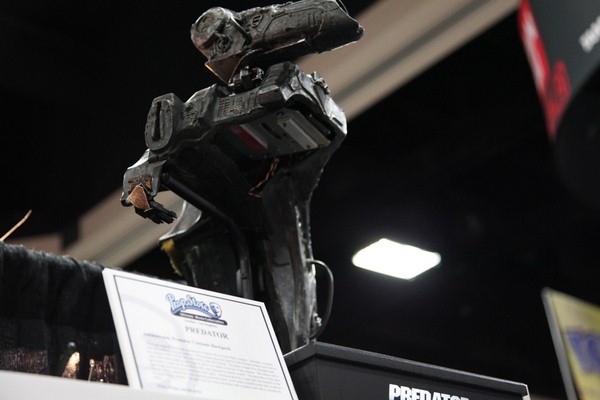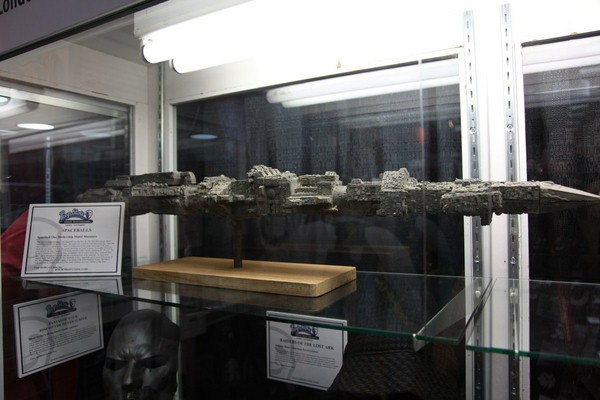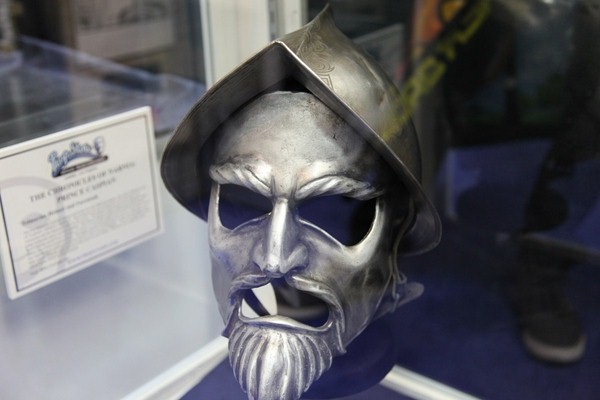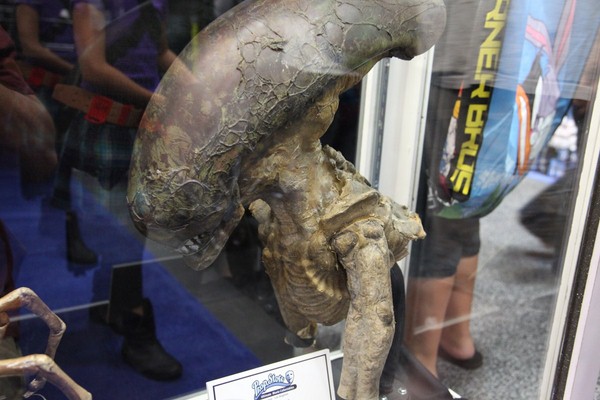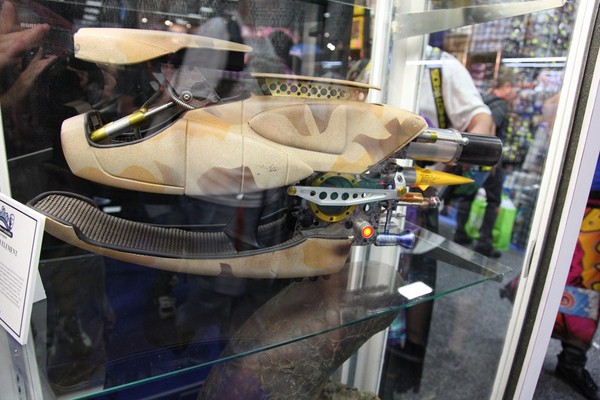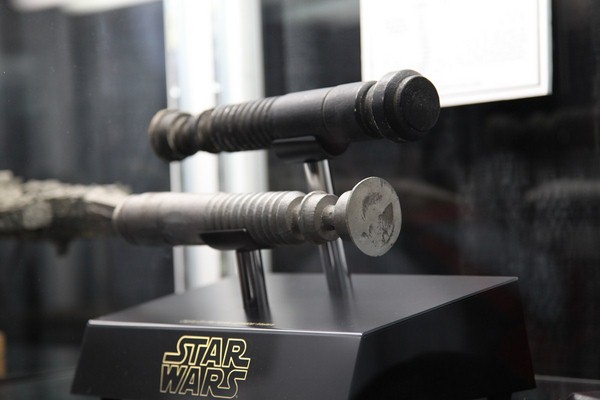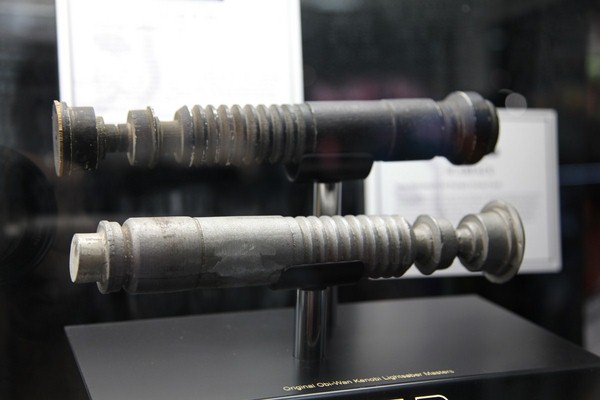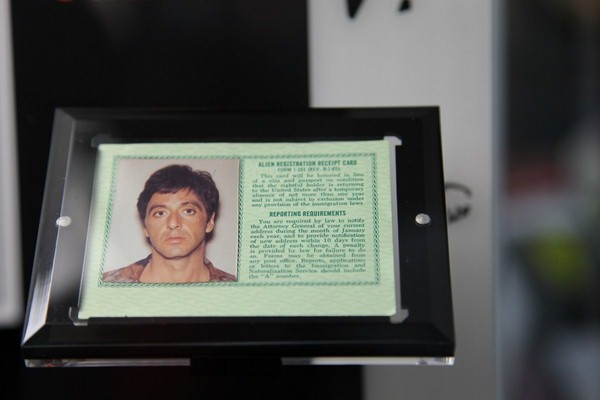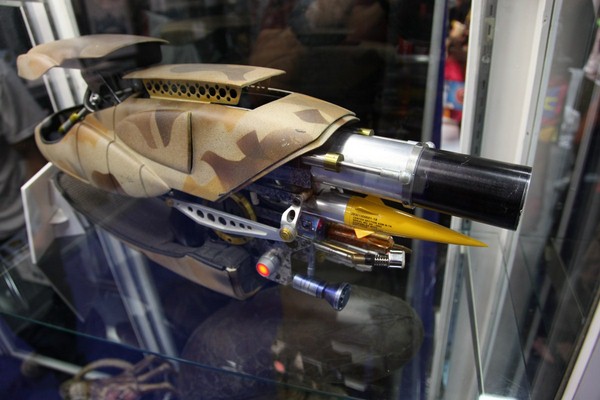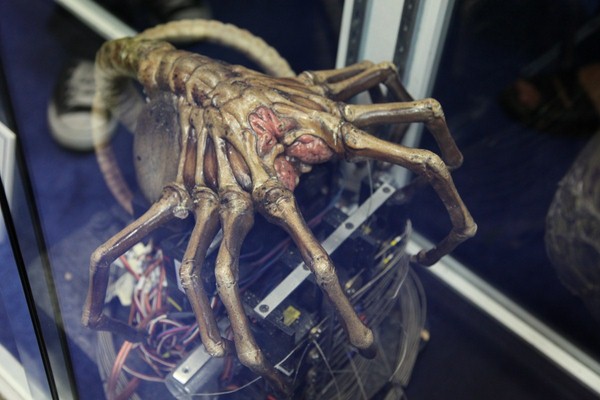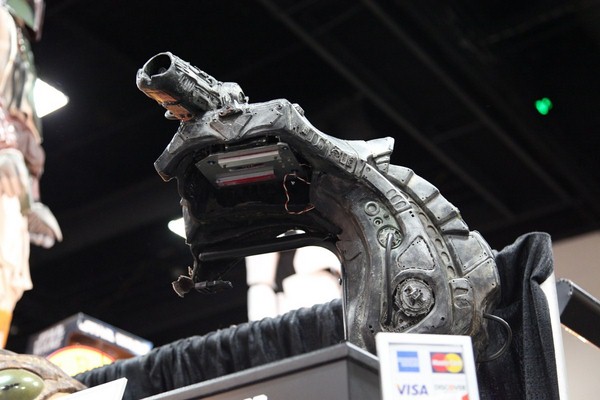 Click the link below for more more Comic Con 2011 coverage by The Original Prop Blog: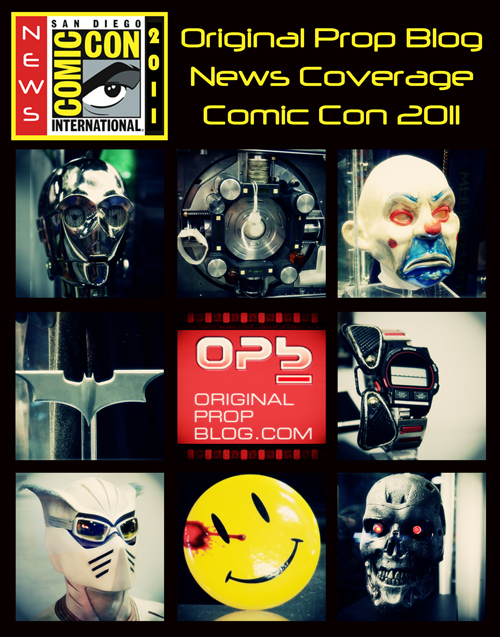 All Comic Con coverage, going back to 2009, can be found HERE.
Jason DeBord