A.V. Club has started publishing a series of short videos highlighting their visits to famous filming locations, as a part of their "Pop Pilgrims" series.   Highlights include the iconic steps in Philadelphia that Sylvester Stone runs up as Rocky in the first film of his franchise, the "Nakatomi Plaza" building seen in Die Hard, the office park in Office Space, and the diner from Reservoir Dogs.
Below are links to some of the videos from the series, all of which and more can be found on the official site, www.avclub.com, as well as YouTube.  The first example – the Rocky stairs – show how some special filming locations can really capture the imagination in much the same way as original props and costumes.
Philadelphia: The Rocky Stairs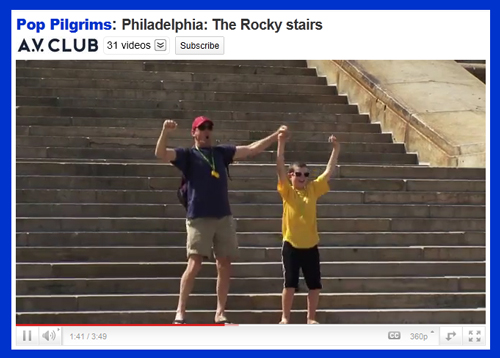 Los Angeles: Die Hard Nakatomi Plaza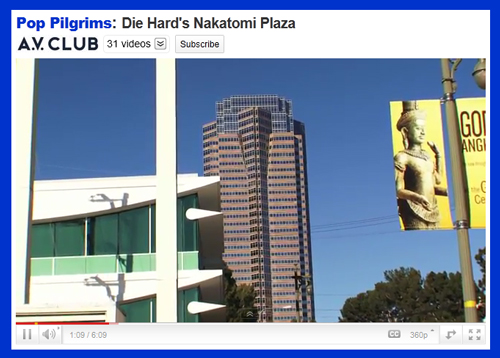 Los Angeles: Dining with Reservoir Dogs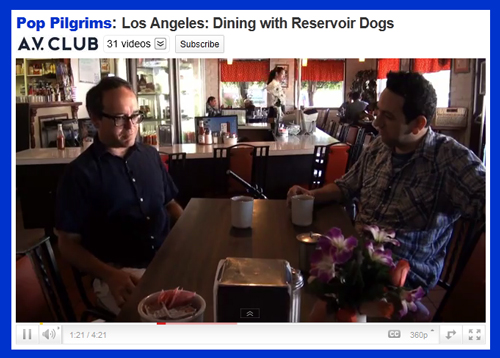 Baltimore: The Wire locations, part one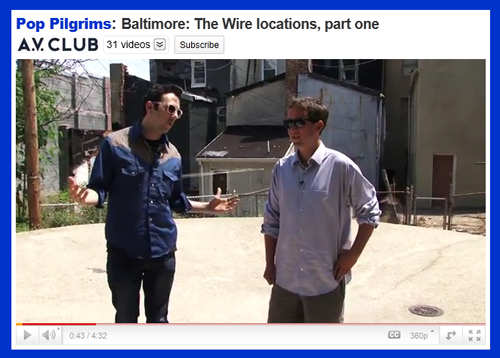 Gratitude to A.V. Club for putting together this excellent series of videos, which have already covered some of my favorite films and my all-time favorite television series.
Jason DeBord