Maynards in British Columbia, Canada is holding a three day liquidation sale of original material from Smallville at two locations – one offering set decorations and props while the other is selling wardrobe and costume pieces.  The sale is April 28-30th.  The CW show is ending the series next month, after 10 years of production. Read more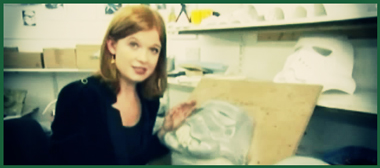 Bloomberg today published a video report on the Lucasfilm Ltd. vs. Andrew Ainsworth dispute.  After Ainsworth prevailed in the UK Court of Appeals in late 2009, the case was argued before the UK Supreme Court in early March.  Mr. Ainsworth features prominently while giving a tour of his studio; Lucasfilm is represented by a two sentence written statement.  While the short broadcast captures an interesting mainstream media perspective of the case, it lacks a substantive review of the two specific legal issues under consideration in the pending UK Supreme Court decision, noting  that "the legal arguments are detailed and complex". Read more

Academy Award-winning director Sir Peter Jackson has launched the first in a series of video blogs, which provides a behind the scenes look into the making and production of The Hobbit.  Jackson literally walks the viewer through sets and stages and shows off props and other production material. Read more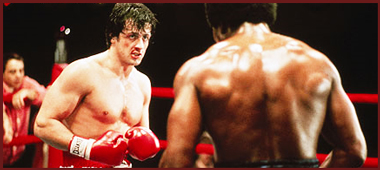 TMZ today reports that auction house Profiles in History have been sent a letter by Lavely & Singer, litigation counsel for Sylvester Stallone, regarding Lot 1069 from their "Hollywood Auction 44″ catalog, published yesterday.  Per the report and copy of the letter published by TMZ, Stallone's attorney claims that the "pair of screen-used Sylvester Stallone 'Rocky Balboa' boxing gloves" attributed to Rocky (1976) are not authentic.  TMZ also reports that a Profiles in History "rep tells us the company is VERY confident the gloves are legit". Read more

The Profiles in History 'Hollywood Auction 44′ catalog is now available.  Their next auction will be held May 14-15 at Saban Theater in Beverly Hills.
Read more
Julien's Auctions next entertainment memorabilia auction will be held in Beverly Hills May 7th & 8th.  The full interactive catalog is available online, and the hard copy version can be purchased from the official site.  As is usual with their large Summer sale, props and costumes from a variety of modern and classic film and television are included, with highlights among those "legends" referenced in the title of the event. Read more

Below is the latest updated list of upcoming original movie and television prop, wardrobe, and memorabilia auction events. Please contact me if you are aware of any coming events of interest to original prop collectors.
Read more

Premiere Props, under their Hollywood Live Auctions banner, will be holding their "Exclusive Live Auction Event" of original studio assets from Scream 4 (stylized as Scre4m), which opens in theaters April 15th.  The sequel to the popular horror franchise is directed by Wes Craven and stars Courtney Cox, Neve Campbell, and Kevin Williamson. Read more

Abacus Costumes & Props, which took over the business and inventory of the company formerly known as Backlot Props, is holding a public auction to liquidate its assets.  Today I am in receipt of an e-mail proclaiming "Closing its Doors!" and "Everything Must Be Sold!". Read more
The Atlanta Journal-Constitution today published an update to one of several scandals that rocked the collectible poster collecting field in 2009 and 2010.  The news report states that "Federal prosecutors in New York are asking a judge to jail a Georgia man who is accused of selling fake vintage horror movie posters over the Internet". Read more