Irvin Kershner, most widely known as the visionary director of The Empire Strikes Back, died Nov. 27 in Los Angeles of lung cancer. He was 87. Read more

This is a weekly feature archiving the "tweets" from the official Original Prop Blog Twitter account (twitter.com/jason_debord). Read more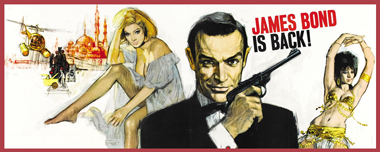 Christie's "Pop Culture: Film and Entertainment" auction (Sale 5570) was held today at South Kensington, London.  Results from two of the highlight lots have been widely covered in Reuters and the AP, and picked up by mainstream media worldwide.  Read more

"Back To Frank Black", a voluntary fan organization working to bring back the Millennium franchise which starred Lance Henriksen as Frank Black, will be hosting a charity auction of related material on eBay beginning December 1st.  Proceeds from the sale of the auctions will benefit the charity, Children of the Night. Read more

As a continuation of the article sharing high resolution photography of the Back To The Future III DeLorean restored by Jeff Castillo and Desi DosSantos of ScreenUsed, and with a majority of the work done by Brian DosSantos, below is a high definition video interview with Desi and the movie car used in the popular 80s sci-fi franchise starring Michael J. Fox.  Read more

Desi DosSantos of ScreenUsed was kind enough to invite me to his home this week to see his recently restored DeLorean from Back To The Future, Part III (see ScreenUsed Announces Acquisition and Restoration of Original Movie Prop DeLorean from 'Back to the Future').  Below are some photos I had the opportunity to take during my visit; a high definition video interviewing Desi about the iconic 80s sci-fi car will be published soon as a follow-up article. Read more

The Profiles in History 'Hollywood Auction 43′ catalog is now available for download in PDF format from www.ProfilesInHistory.com. Their next auction will be held at Saban Theater in Beverly Hills, CA on December 17-18, 2010.
Read more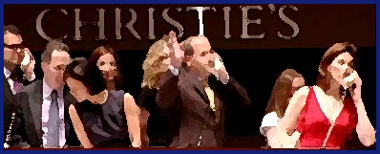 Below is the latest updated list of upcoming original movie and television prop, wardrobe, and memorabilia auction events. Please contact me if you are aware of any coming events of interest to original prop collectors.
Read more

This is a weekly feature archiving the "tweets" from the official Original Prop Blog Twitter account (twitter.com/jason_debord). Read more

Ed Zine, special guest. This is the tenth 'Prop Talk' podcast by the Original Prop Blog. Ed Zine is a Darth Vader collector and enthusiast as well as an author.  Ed has done significant research into the original Darth Vader costumes made for the Star Wars films, most specifically those made for The Empire Strikes Back.