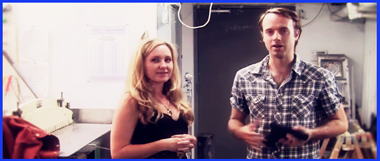 Breanna Livie of The Golden Closet has produced two excellent videos featuring interviews with Sam Arthurs, the weapons handler on Salt, starring Angelina Jolie.  Breanna also had an opportunity to use some of the firearms featured in the movie.
The videos can be found on the official Golden Closet YouTube channel as well as viewed below:
Special thanks to Breanna for making these available and letting me host for readers of the Original Prop Blog.
Jason DeBord