Longtime movie and television prop and costume studio reseller VIP Fan Auctions has launched a series of official Paramount Pictures listings on eBay, along with a new website.   Studio assets are currently being offered for sale on eBay from G.I. Joe, She's Out of My League, Shutter Island, and Up in the Air. 
The new website, with a portal to current auctions, can be found at www.ParamountMovieAuctions.com: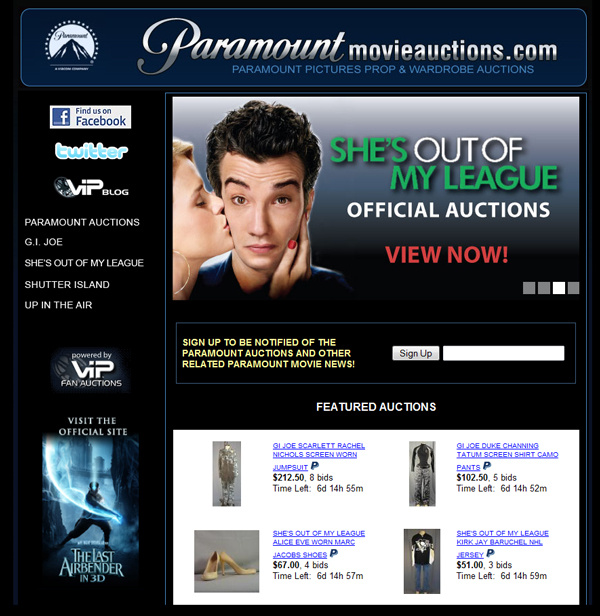 Other official auction partners include 20th Century Fox, ABC Studios, and Overture Films.
Jason DeBord