This is Part 2 of the two part Original Prop Blog interview with Brandon Alinger of Prop Store at San Diego Comic Con. This video feature continues the discussion about some of the most important pieces on display at their booth, including pieces from the Alien films, Gremlins 2, The Black Hole, Hellboy, Army of Darkness, Spider-Man 2, and Batman.
Below is the interview recorded 07/25/10 at San Diego Comic Con:
Comic-Con 2010 Interview: Brandon Alinger, Prop Store – Part 2 from Jason DeBord on Vimeo.
This video can also be viewed at YouTube.com:  LINK
Continue to follow the Original Prop Blog for more coverage of San Diego Comic Con: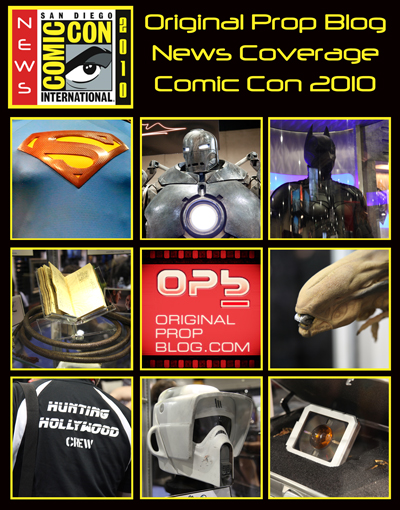 Jason DeBord