The Original Prop Blog interviewed Brandon Alinger of Prop Store at San Diego Comic Con last week. This video feature includes a discussion about some of the most important pieces on display at their booth, including an original bullwhip used by Harrison Ford in Raiders of the Lost Ark, the grail diary used in Indiana Jones and The Last Crusade, and an original Biker Scout Helmet from Star Wars: Return of the Jedi. Brandon also demonstrates the use of an iPad to make an interactive interface to explore the pages within the grail diary.
Below is the interview recorded 07/25/10 at San Diego Comic Con:
Comic-Con 2010 Interview: Brandon Alinger, Prop Store – Part 1 from Jason DeBord on Vimeo.
This video can also be found on YouTube:  LINK
Continue to follow the Original Prop Blog for more coverage of San Diego Comic Con: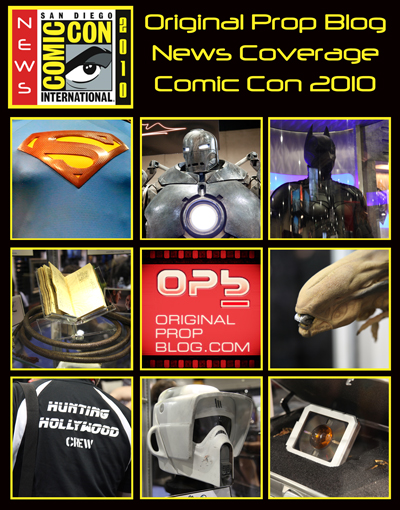 Jason DeBord