This is the last in the series of video interviews conducted while visiting Breanna Livie and talking about The Golden Closet and Eastern Costume.  In this segment, I speak with James Livie and Breanna Livie about the origins of Costume Rentals Corporations (CRC) and Eastern Costume Company.
The same video can also be viewed on YouTube:  LINK
All video interviews from this series can be found via this link: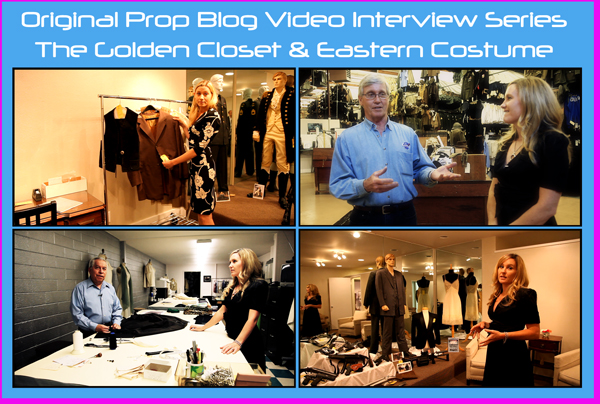 You can learn more about The Golden Closet at www.TheGoldenCloset.com.
You can learn more about Eastern Costume Company at www.EasternCostume.com.
Special thanks to Breanna Livie, James Livie, Gilberto Guzman, Sierra Bay Robinson, and the kind people at Eastern Costume Company for taking the time from their busy schedules to share with the Original Prop Blog and it's readers.
Jason DeBord