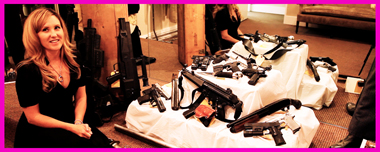 This is the first in a multi-part series of interviews with Breanna Livie of The Golden Closet at her family's business, the famous Eastern Costume.  These videos provide an opportunity to learn more about both companies and well as the costume rental business historically and as it operates today with new Hollywood productions.
In this Part 1 segment, Breanna talks about the "Star Fitting Room" for Eastern Costume and discusses some of the showcase pieces in the Golden Closet collection, including a slip worn by Marilyn Monroe in Niagra (1953), a tux jacket worn by Paul Newman in The Sting (1973), a suit worn by Ian McShane as Al Swearengen in the HBO series, Deadwood, and a hat worn by Christopher Lloyd as Doc Brown in Back to the Future Part III (1990).
Breanna also talks about some of the prop weapons and firearms they had brought out to share with readers of the Original Prop Blog.
The same video can also be viewed on YouTube:  LINK
Future installments of this video interview series will be published over the next week.  Still photography from the visit were published a few days ago (see Photographic Preview: A Visit With Breanna Livie, The Golden Closet; Behind the Scenes at Eastern Costume).
All video interviews from this series can be found via this link: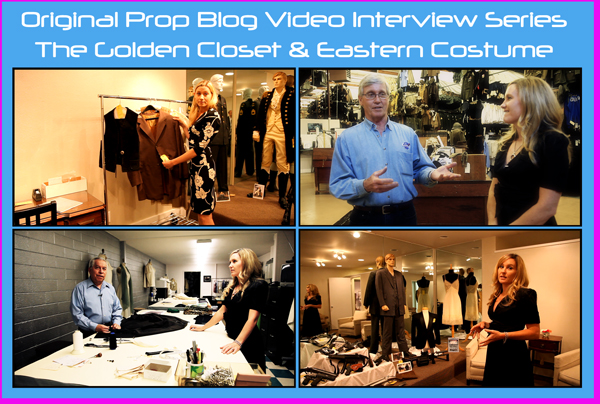 Jason DeBord