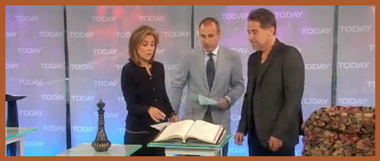 As reported on earlier in the week, Profiles in History CEO Joe Maddalena was featured on this morning's broadcast of The Today Show – "auctioning off iconic items from famous movies" – in promotion of next month's sale event.  Of particular interest to the show was the Marilyn Monroe pink dress worn in the "Diamonds are a Girl's Best Friend" scene in Gentlemen Prefer Blondes and the Wicked Witch hat from Wizard of Oz.
Other items featured include the famous I Dream of Jeanie bottle, Harrison Ford's personal script from Raiders of the Lost Ark, the carpet bag from Mary Poppins, and the boxing gloves worn by Sylvester Stallone in Rocky III, all of which are part of the sale to be held June 10-12 at Profiles in History in Calabasas Hills, CA.
Below is the video, which can also be viewed on the official site for the Today Show at MSN.com:
Visit msnbc.com for breaking news, world news, and news about the economy
Joe Maddalena is also scheduled to appear on Fox and Friends on the Fox News Channel tomorrow morning.
Included in my own coverage of the event will be a more extensive interview with Joe Maddalena with the Marilyn Monroe dress and Wizard of Oz 'Wicked Witch" hat from my visit this past Wednesday, just before they prepared the gown, hat, and other items featured in this broadcast for transit to New York for the Today Show.
All news coverage by The Original Prop Blog for this event can be found here: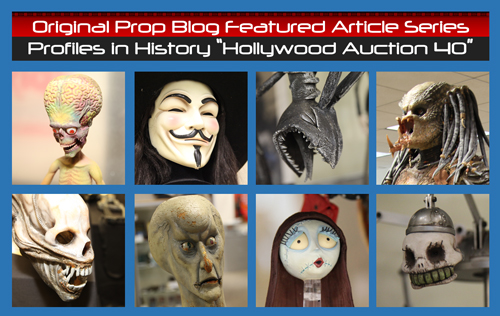 Jason DeBord