PropWorx, best known for its liquidation of assets from Battlestar Galactica via two live auction events and thousands of eBay auctions, has launched a new website with details about one of its new licenses, Iron Man, on behalf of Marvel Studios.  In addition to photos and descriptions of some of the nicer items is a page to pre-order a limited edition auction catalog which appears to be impressive.
Among the first items announced is a damaged Iron Man Mark II helmet, the Mark I armor's leg actuator, a Mark I hero RT unit, and one of Tony Stark's pinstripe suits, as worn by Robert Downey Jr.
More information and photos can be found on the official PropWorx website dedicated to the Iron Man property at ironman.propworx.com: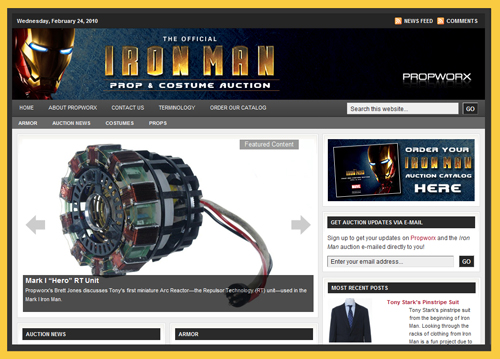 The limited edition hardcover version of the catalog can be ordered online for $39.95 on the same site: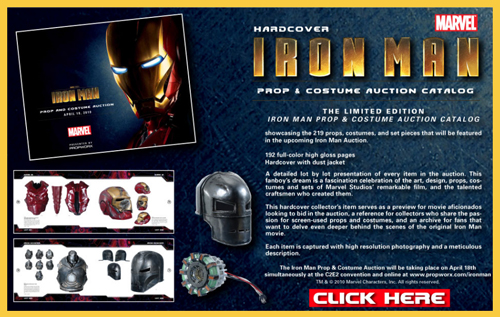 Per the PropWorx schedule, the auction is slated for April 2010 at Chicago Comic Con.
Jason DeBord